Military Observation Tent installed on Al-Khader Town lands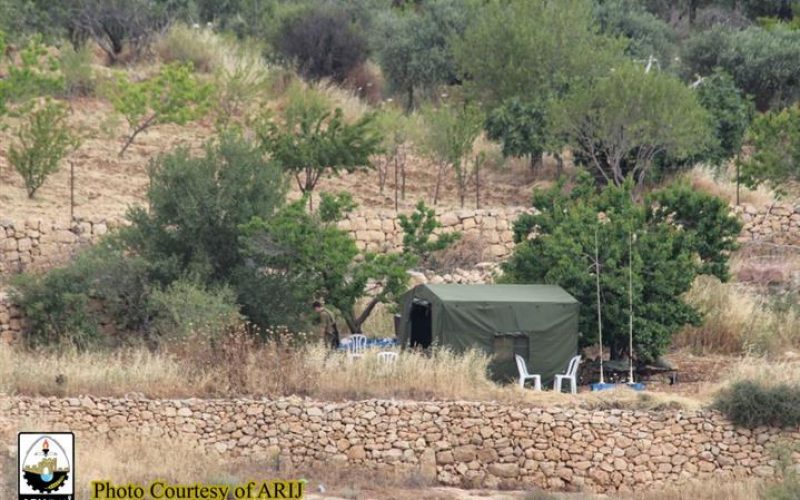 On May 22, 2016, the Israeli Army Forces installed a military tent north of Al-Khader town northwest of Bethlehem Governorate. The military observation tent installed to the western part of the Wall and the Israeli bypass road # 60 and confronting Al-Mardares neighborhood in the town of Al-Khader. See the pictures below: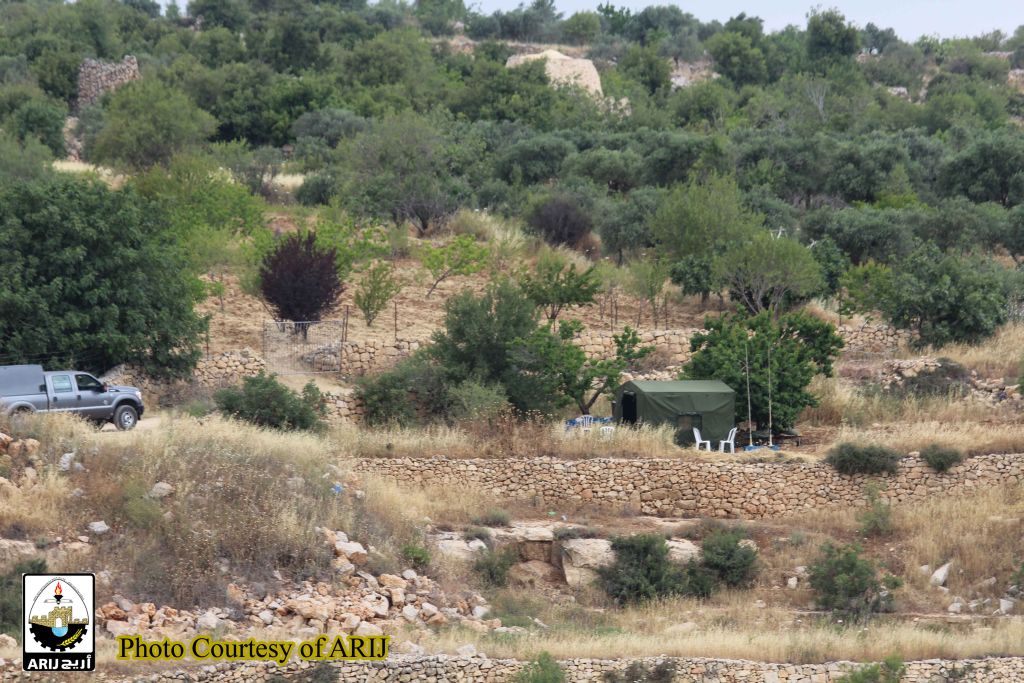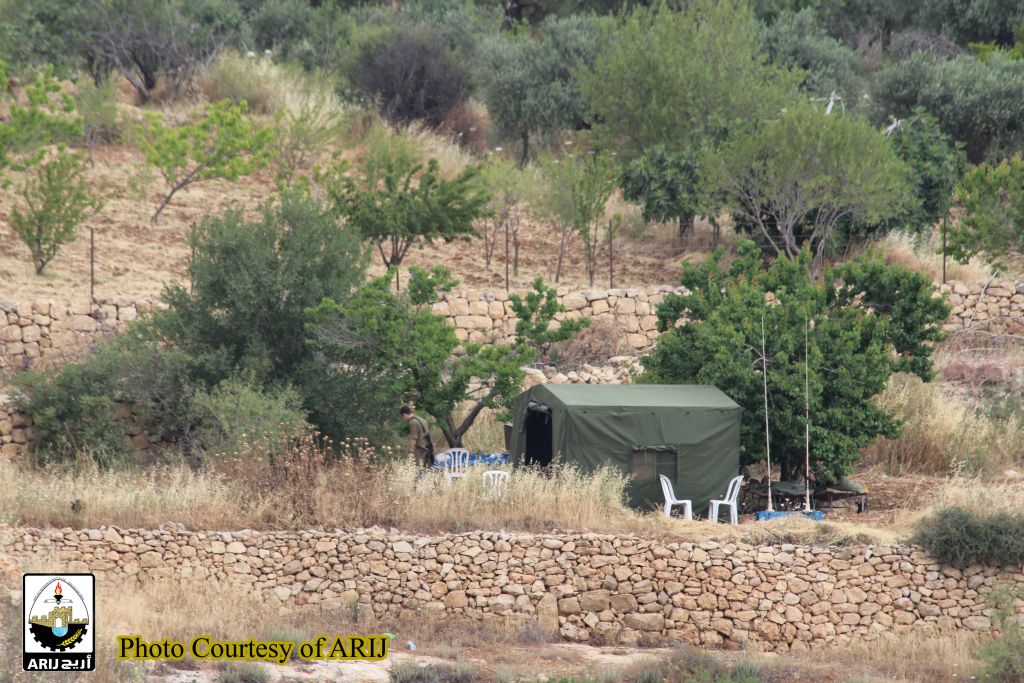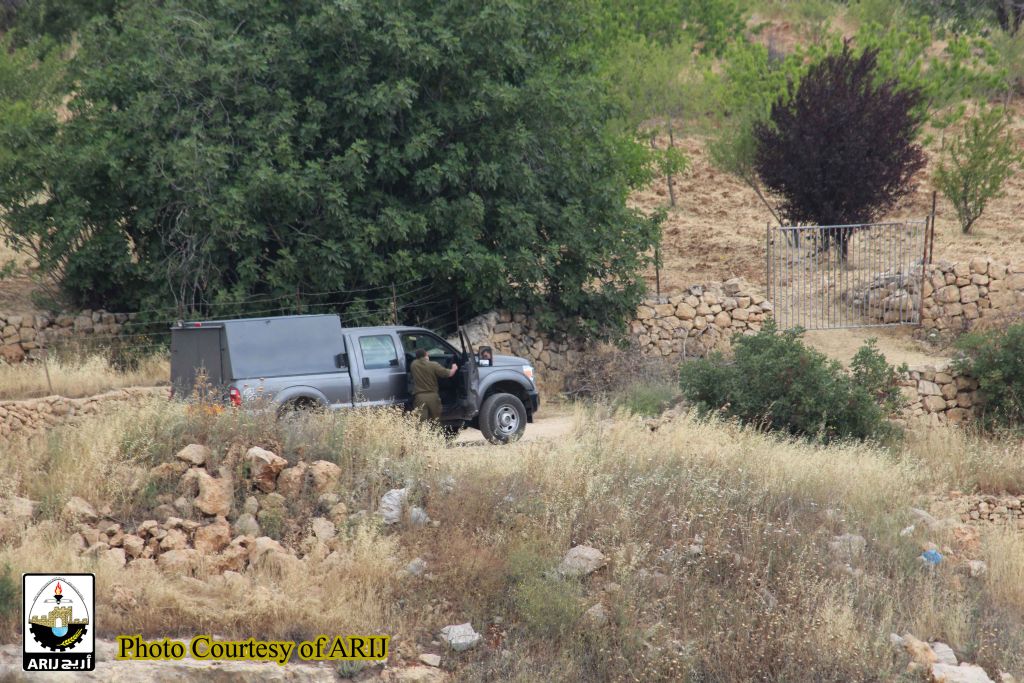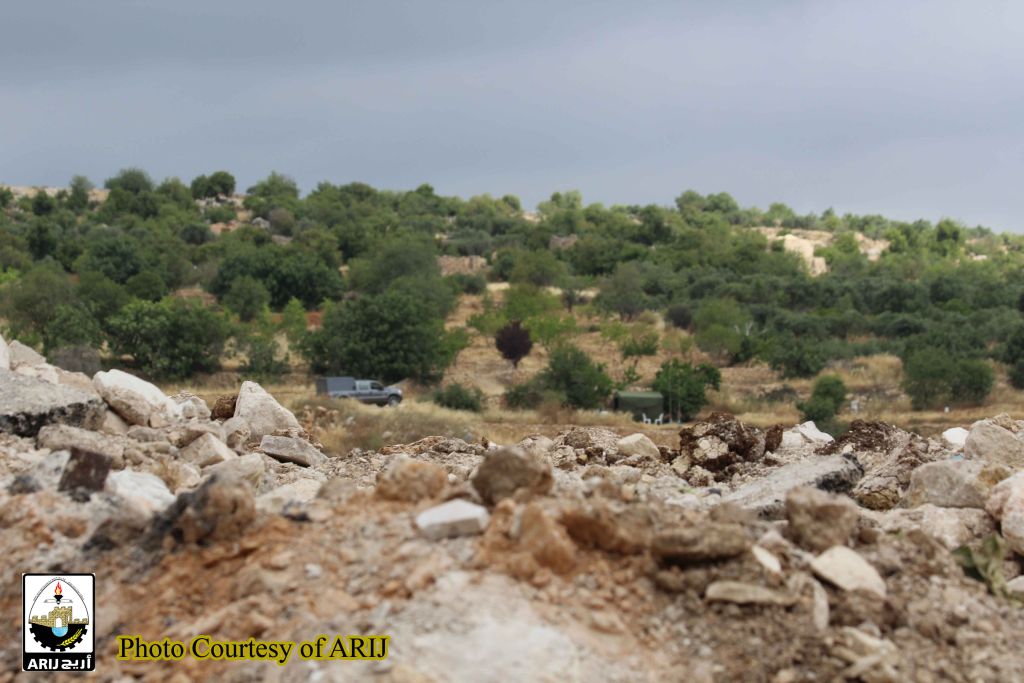 Photos for the military tent in AL-Khader captured by ARIJ fieldworkers
As a matter of fact , the Israeli installation of the aforementioned military tent came for observing the Palestinian students in Al-Madares neighborhood in AL-Khader ,where the Israeli soldiers may open fire on the students under the pretext of throwing stones on the Israeli cars traveling on the Israeli bypass road No.60.
It's worth pointed that On the early morning of May, 17, 2016, the Israeli Army bulldozers protected by Israeli Occupation Forces stationed in Al-Mardares neighborhood northwest of Al-Khader town and started razing a piece of land in the neighborhood. The (1.7 dunums -1700 m2 Islamic Waqf owned land ) located nearby the school complex in the neighborhood. For more details refer for the previously written case study: ("For Security Purposes… The Israeli Bulldozers razed about 2 dunums of Lads in Al-Khader town northwest of Bethlehem Governorate).
Al-Khader town, a Palestinian community located some 4.5 kilometers east of Bethlehem city. It is bordered by Husan and Battir villages from the west and northwest, Al Doha and Beit Jala cities from the north and northeast, and Al Duheisha Refugee camp and Artas village from the south. The built-up area of Al- Khader village spreads on 601 dunums of land, about 3% of the village's total land area (20,090 dunums). The village is a home to 11,062 inhabitants (PCBS 2012), most of who work in the agriculture sector. The village's rich fertile soil has made farming and agriculture feasible on the land; therefore, agriculture has been and is still considered the major source of income for many families of the village.
Prepared By
The Applied Research Institute – Jerusalem
ARIJ