Announcement of changing land status from Agricultural to construction in Talmon Settlement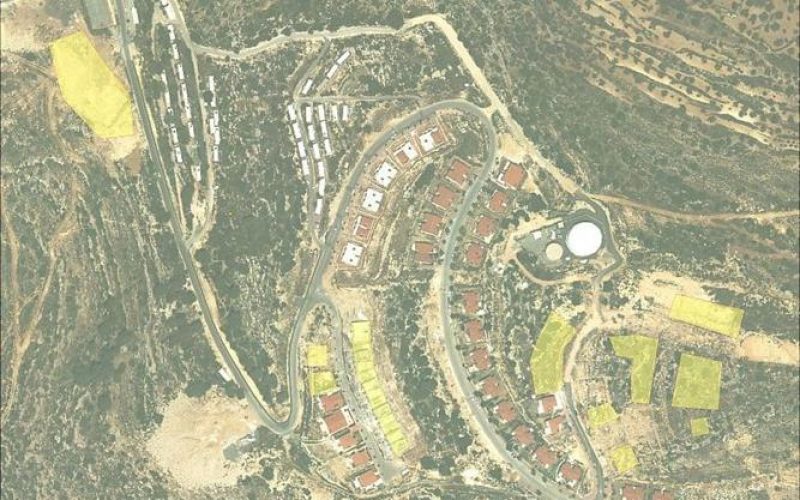 The Israeli High planning council[1] affiliated to the so-called Israeli Civil Administration (ILA) posted Ad in Al Quds newspaper on the 20th of May 2016 regarding a plan designated for Settlement building, on lands of Ras Karkar and Deir 'Ammar villages northwest of Ramallah in the occupied West Bank, in the areas known as Shu'bet Dheib, Ras Abu Zeiton and Al Matawe' areas. See Table 1
Table 1: Details of plan Number 235/2/4/1 in Talmon settlement

No.

Village Name

Block No.

Status

Site

1

Ras Karkar

1

Part

Ras Abu Zaytoun

2

Deir Ammar

5

Part

Al Matawe'

3

Ras Karkar

8

Part

Al Matawe'

4

Ras Karkar

9

Part

Shu'ab Dheib

Source: www.pnim.gov.il
The plan declares change in land classification in the settlement with regard to chapter No. 20/24 of the Israeli City, Village, and Building Planning Law no. 79 of 1966.
The Israeli Settlement subcommittee of the ILA declares the deposit of Town Planning Scheme (TPS) No. 235/2/4/1 in Talmon Settlement – Niriya Neighborhood (Talmon North – Phase A) in addition to a change in the regional master plan No. RJ/5 and TPS No. 235/2. Provisions of the plan come as follows
Land Rezoning from agricultural and residential (Phase A) to various application purposes: residential area: A, B and C, residential and rural accommodation, buildings and public facilities, commercial area and light industry and crafts, open public space, facilities engineering, space forestry and road.
Determination of various permissible land Uses.
Outlining the various road network classification.
Setting limits and provisions in the area with regard to construction plan.
Determining conditions, stages of implementation and development phases required for the operational agency. See Photo 1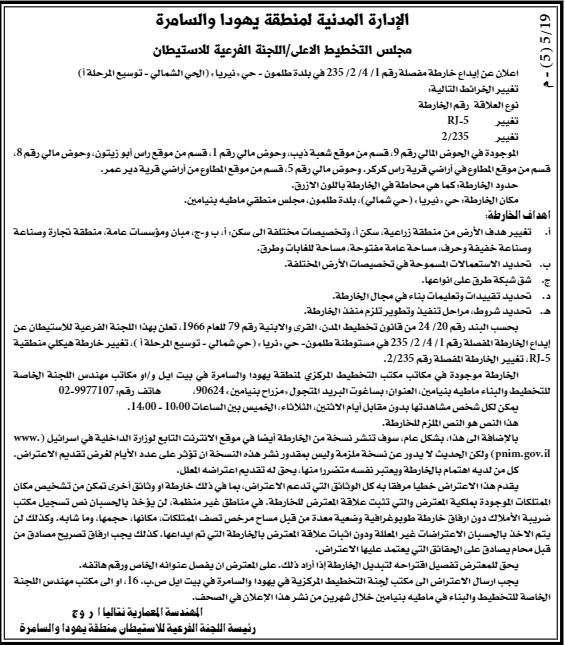 Photo 1: The Ad as posted in Al Quds daily newspaper
Details of Plan No. 235/2/4/1 suggest the following:-
On the 7th of February 2013, the Israeli Settlement subcommittee approved TPS No. 235/2/4 which states the construction of 300 residential units in Talmon Settlement. A decision was made to approve the plan for "Public Review deposit"[2]; however, the plan did not receive approval for its publication as there was difficulty in promoting such a large number of settlement units in the settlement.
A derivative of TPS No. 235/2/4 was made and submitted under the name "plan No. 235/2/4/A" and included the construction of 98 settlement units in the designated area (of Talmon settlement) as part of TPS No. 235/2/4.
The plan largely falls within TPS No. 2/235 which was designed to develop forestry land in the area, to change the designation of land to residential, roads and public areas. It includes the construction of 98 settlement units as follows: (A) 48 units – already exist (Retroactive Licensing); and (B) Another 40 settlement units, planned to be constructed in the settlement.
The plan involves about 97 –dunums of land and is adjacent to the Israeli TPS No. 235/2 west.
Plan No. 235/2/4/A is one among 33 other plans that are actually on the Israeli Government's list; awaiting further approvals. For more information, click here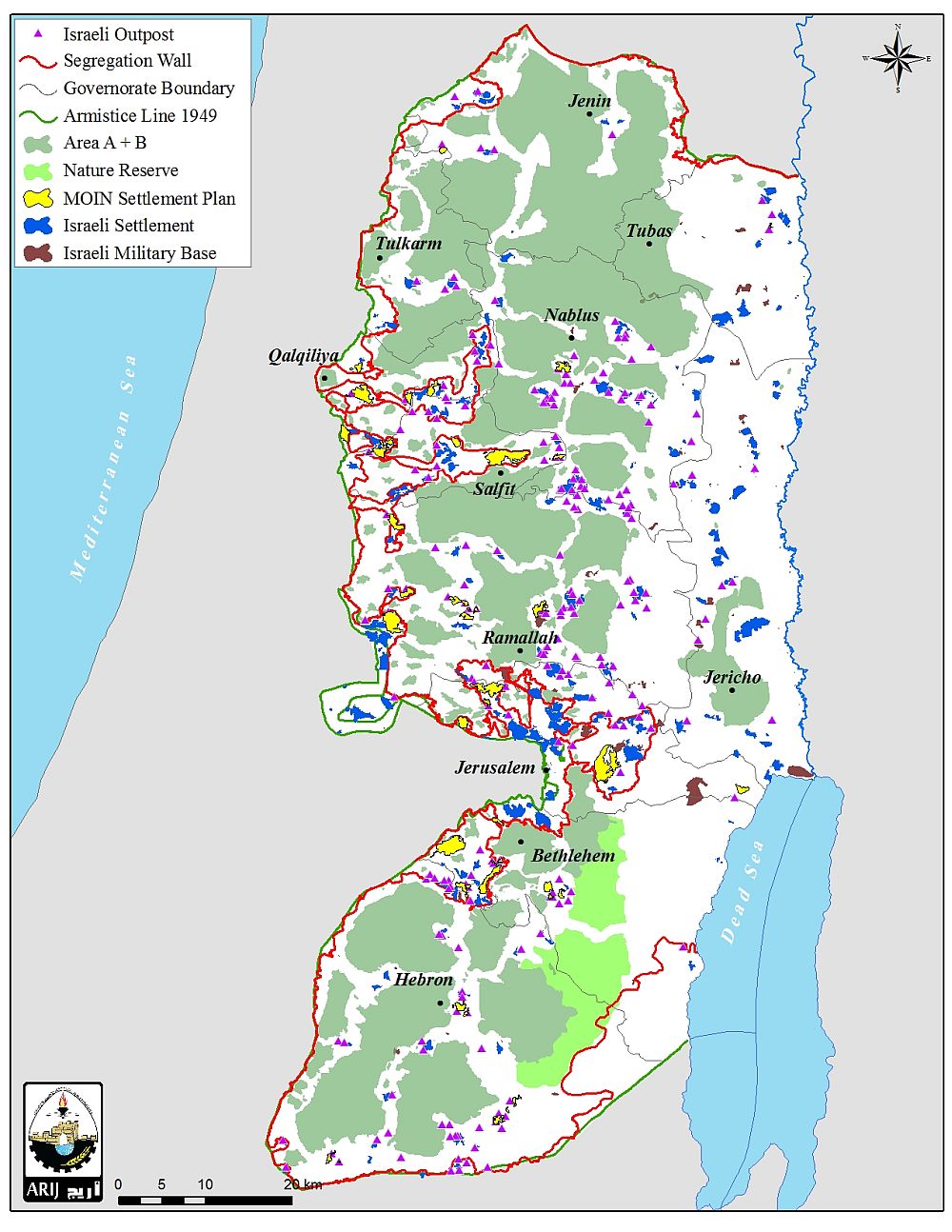 Map 1: Map of Israeli settlement plans awaiting Government approval in the oPt
(first quarter of 2016)
Talmon Settlement
Talmon is an Israeli settlement in the occupied West Bank. It falls under the jurisdiction of the so-called of Mateh Binyamin Regional Council[3]. The settlement was established in 1989, on lands of Ein Qiniya, El Jania, Abu Shkheidim, Al Mazra'a Al Qiblyia and Ras Karkar villages in northwest Ramallah Governorate. Today the settlement occupies a total land area of 1900 dunums and is home to nearly 3500 Israeli settlers.
In previous years, many plans were deposited for building in Talmon settlement. Table 2, lists plans in Talmon settlement that were published in the settlement of Talmon over the previous years.
Table 2: Full details of plans in Talmon settlement in the occupied West Bank

No

Plan No.

Pupose

Date of Publication

No. of Units

Area (Dunums)

1

יוש/ 1/ 10/ 235

Talmon – Nahliel Tal WWTP

10/1/2014

Wastewater Treatment Plant

2

יוש/ 1/ 4/ 2/ 235

Talmon North (Nerya), (Phase A), Plan No. 435/2/4 deposited (Neighnorhood Expansion

16/03/2016

98

97

3

יוש/ 10/ 235

Talmon – Nahliel Tal

7/8/2013

255

4

יוש/ 3/ 1/ 235

Talmon "C" – Giv'at Habrecha

28/05/08

Enginerring Facilities

3.55

5

יוש/ 3/ 3/ 235

Talmon – Giv'at Habrecha

14/11/2013

6

יוש/ 4/ 2/ 235

Talmon North

10/16/2012

314

7

יוש/ 7000299873

Sewage disposal plan – Nahliel Talmon , Plan No. 235/10

Sewage disposal plan

8

יוש/ 9/ 235

Talmon – Harsha Neighborhood

9

235/1

Talmon – Neighborhood North

11/9/1996

107

168.755

10

235/2

Talmon – Phase B (Talmon B)

11/9/1996

368

495.768

11

235/3

Talmon "C" – Giv'at Habrecha

28/10/09

300

855.848

12

235/8

—-

22/02/12

Public Institutions

91.6

Source: Israeli Ministry of Foreign Affairs, retrieved on May 23- 1016
To conclude
The consecutive Israeli governments have long been ignoring the international laws of war, as the use and confiscation of Palestinian lands during times of wars is allowed strictly under security necessities as such in Article 49 of the Fourth Geneva Convention which states " The occupying power shall not deport or transfer parts of its own population into the territories it occupies." and Article 174of the same convention "prohibits the 'extensive destruction and appropriation of property not justified by military necessity and carried out unlawfully and wantonly." This certainly proves that Israel is not interested in pushing the peace process with the Palestinians because it continues to boost settlement building in the oPt, with the aim to terminate any opportunity for reaching just and durable peace agreement with the Palestinians.
The existence of the Israeli settlements in the occupied Palestinian Territory including East Jerusalem and their expansions are Illegal and contradicts with the international law rules, United Nations Security Council Resolutions such as 237 (1967), 271 (1969), 446 (1979), 452 (1979) ,465 (1980.
Resolution 446 March 22, 1979 calls on Israel to rescind its previous measures and to desist from taking any action which would result in changing the legal status and geographical nature and materially affecting the demographic composition of the Arab territories occupied since 1967, including Jerusalem and, in particular, not to transfer parts of its own civilian population into the occupied Arab territories'
Also the resolution 452 of the 1979 "calls upon the Government and people of Israel to cease, on an urgent basis, the establishment, construction and planning of settlements in the Arab territories occupied since 1967, including Jerusalem."
Related Cases
Talmon and Dolev Colonies Expand To Form A Barricade Block
http://www.old.poica.org/details.php?Article=39
References
[1] Represented by Israeli Settlement subcommittee
[2] It is the last step before approving the town planning scheme, after which, building permits and tenders may be issued at any time.
[3] Israel is moving towards a huge settlement expansion East of Ramallah
http://www.old.poica.org/details.php?Article=9223
Prepared by:
The Applied Research Institute – Jerusalem