An Israeli occupation court ruled the demolition of eleven residences and a mosque in Jabal AL-Baba Bedouin community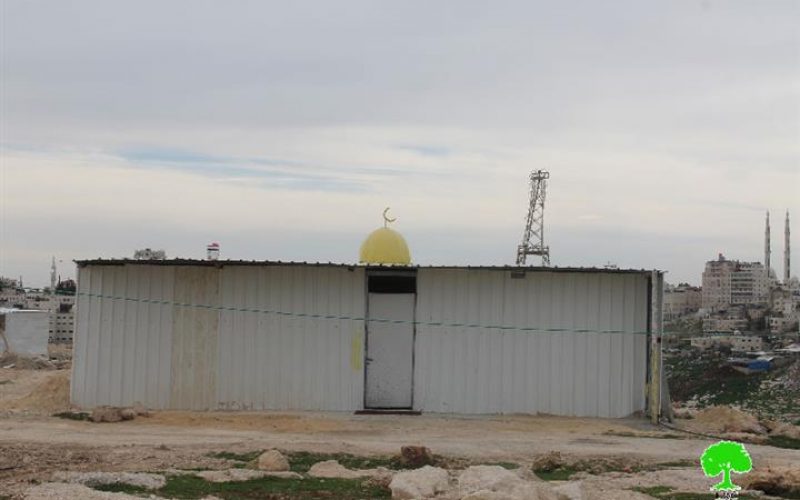 The court of Beit El colony made on April 18, 2016 a decision to demolish twelve structures in the Bedouin community of Jabal Al-Baba, which is relative to the Jerusalem town of AL-Eizariya. The order targeted a mosque and eleven other residences on the claim of "unlicensed construction" on confiscated lands.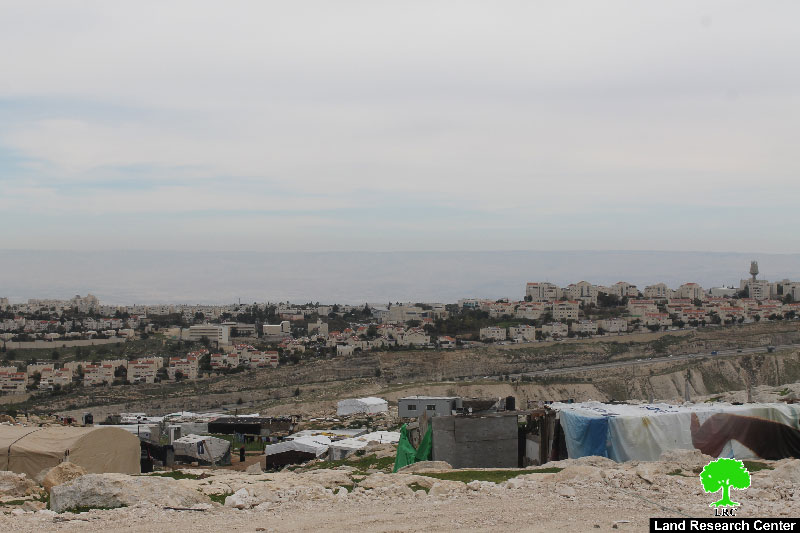 Photo 1: the Bedouin community of Jabal Al-Baba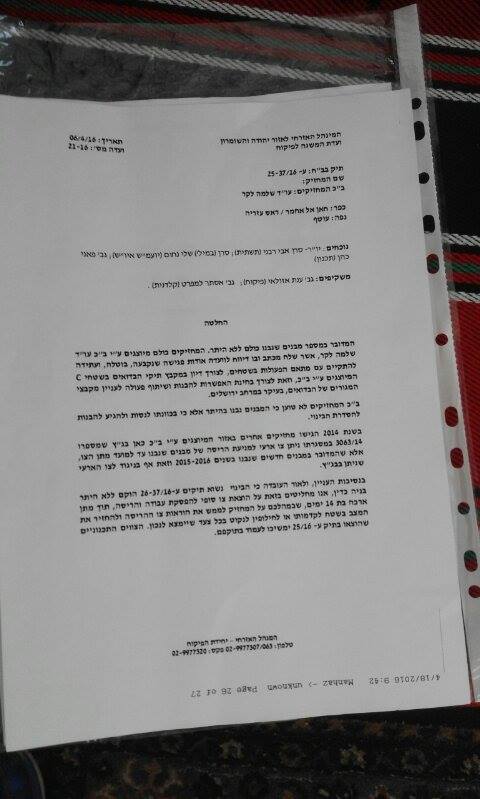 Photo 2: the demolition order on the community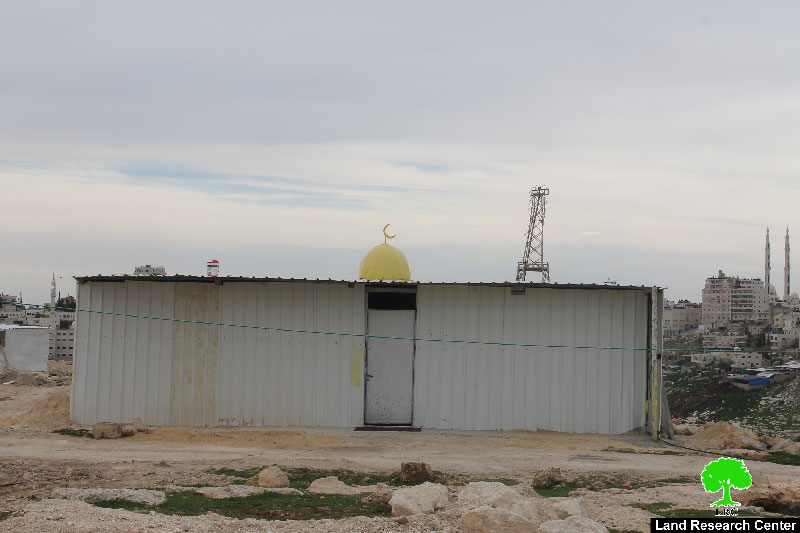 Photo 3: the targeted mosque
The representative of the Bedouin community, Attallah Mazar'a told Land Research Center the following: " On April 06, 2016, the community received an order ,through attorney Shlomo Laker, stating the demolition of twelve structures including the community's mosque, claiming the lands on which the structure were founded are confiscated. We, originally received demolition orders on February 2016 and gave them to the attorney to follow up on them in the Israel Civil Administration. Surprisingly, the order targeted some residences that are built long ago. This violates the injunction made by Israel Supreme Court in 2014 that stated the halt of demolition on houses built before 2014. We now live in constant fear that Israeli Occupation Forces would break into the community to carry out the demolition anytime. This step comes within a plan to empty the area of Jabal AL-Baba and isolate its 2500 dunums behind the apartheid wall to be used for the favor of expanding Ma'ale Adummim colony"
For further information about the structures served with demolition, please read Land Research Center report issued in this regard (LINK)
About Jabal Al-Baba:
The community is inhabited by 56 families (300 members) hailing from the occupied territory of Beir Al-Saba'. Those Bedouins were displaced in the aftermath of 1948 war.
Jabal Al-Baba is edged by Al-Eizariya town from the west, Al- Za'ayyem town from the north, Maale Adummim colony from east and Wad Al-Jimal community from the south. The community has a total built-up of 27 dunums. Primary and secondary school students of the community study in Al-Eizariya schools that are 2km far in distance; they go to schools on feet. Most roads of the community are agricultural and unpaved.
Prepared by
The Land Research Center
LRC