The Israeli Occupation Forces demolished Khirbet Tana and render 16 families homeless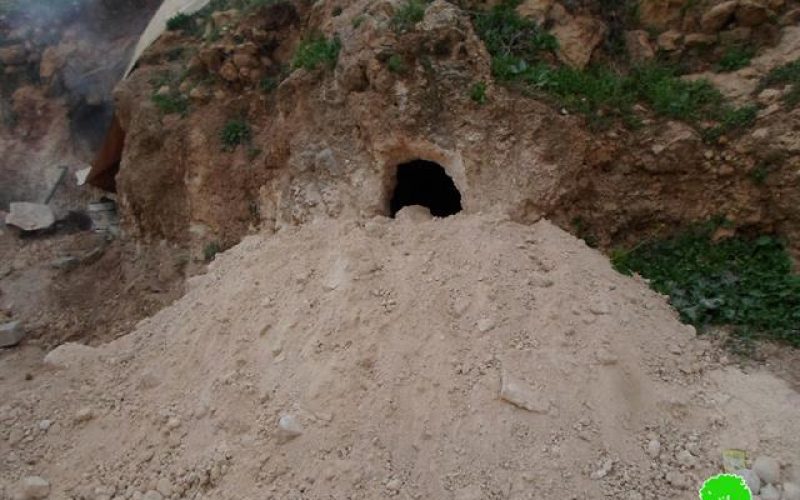 Violation: demolishing the only school in Tana and other structures
Location: Khirbet Tana- Nablus city
Date: March 02, 2016
Perpetrators: Israeli Occupation Forces
Victims: 16 Palestinian families
Preamble:
The area of Khirbet Tana, east Beit Furik town has been a constant target for Israeli attacks and violations that rendered the residents of the area homeless many times. The occupation worked so hard to take advantage of the natural resources of the area to serve colonial ends and expansionist plans.
Details :
Since the beginning of the current year, Tana was demolished twice. On February 09, 2016, a number of structures belonging to eight families ( 38 members including 17 children) were demolished. For further information, please read the following report issued by Land Research Center in this regard (Link).
Second demolition took place on March 02, 2016. It is reported that three military dozer accompanied by around 16 army vehicles raided the area at six in the morning and embarked on demolishing all of the structures in the hamlet. Noteworthy, residents were not allowed to save the interiors of structures.
Photos 1-8: views of the destruction operation
In addition, the Israeli Occupation Forces demolished Tana's only school, which was built by Beit Furik Municipality with funds from OXFAM organization to accommodate 22 primary students. The 90m2 school has grades from first to forth.
Photos 9-10: the rubbles of Tana's Primary school
The Israeli Occupation Forces also destructed the project signboard relative to "Integrated Protection in Area C: Enhancing the Resilience of Communities to Violations of International Humanitarian and Human Rights Law" project that is implemented by OXFAM and Land Research Center with funds from Belgian cooperation.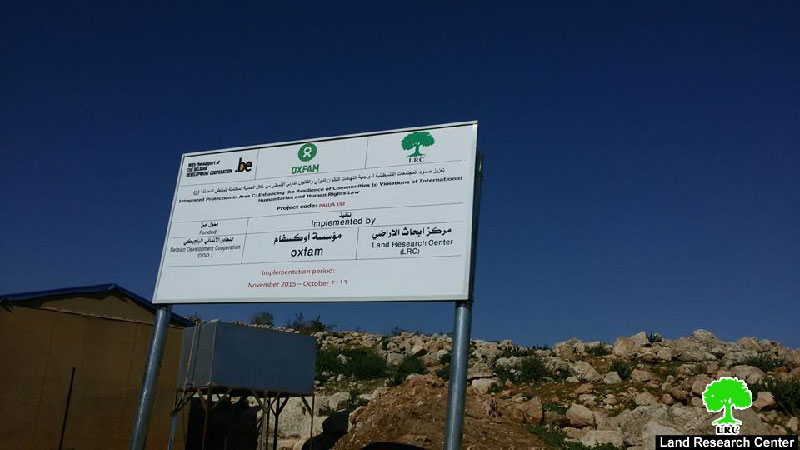 Photo 11: the project's signboard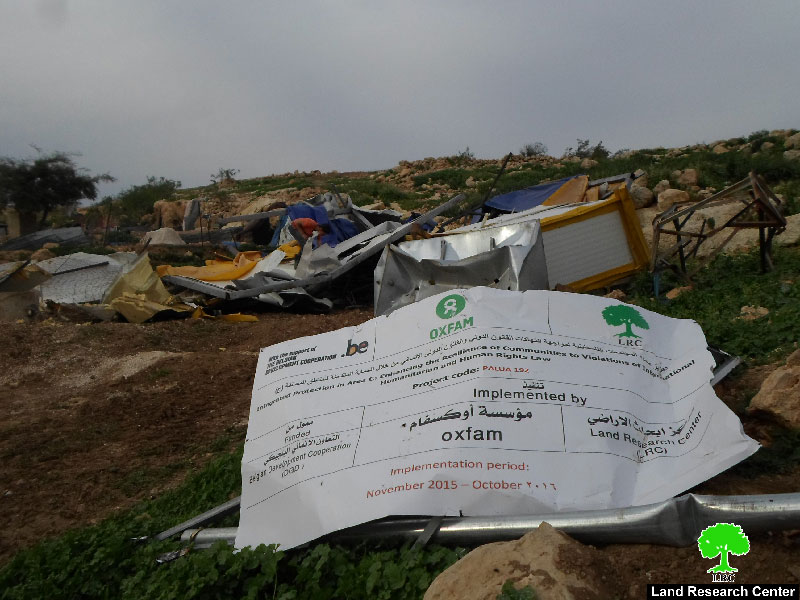 Photo 12: the signboard after being demolished
The following table shows information about the affected people and properties:
No.
Affected citizen
Family
Demolished residences
Demolished agricultural structures
Demolished barns
Other structures
Remarks
No.
Aream2
Nature of structure
No.
Aream2
Nature of tent
No.
Aream2
No.
Nature
1
Mohammad Hanani
6
—
1
45
Sheep tent
1
80
Donated by Red Crescent
2
Abdelhafith Hanani
8
1
40
Part of residential cave
1
60
Sheep tent
3
Fursan Hanani
4
1
16
Residential cave
1
45
Sheep tent
1
60
4
Fayez Hanani
5
1
16
Residential cave
1
45
Sheep tent
5
Fuzan Nasasrah
2
1
45
Residential tent
1
45
Sheep tent
1
60
Donated by Red Crescent
6
Majed Hanani
8
1
45
Residential tent
1
45
Sheep tent
1
60
3
Portable toilet, kitchen and a cave
Toilet donated by EU and tents are donated by ACTED
7
Alaa' Hanani
3
1
45
Residential tent
Donated by ACTED
8
Radi Hanani
3
1
45
Residential tent
1
45
Sheep tent
1
90
1
Portable toilet +solar panels+ 50 kg of fodder
Tents donated by ACTED
1
12
Residential cave
10
Raed Hanani
9
1
45
Sheep tent
1
90
70kg of fodder
Tents donated by Red Crescent
11
Mahmoud Nasasrah
2
1
45
Residential tent
1
45
Sheep tent
1
60
12
Hamada Nasasrah
2
1
45
Residential tent
1
45
Sheep tent
13
Ibrahim Hanani
7
1
16
Residential tent
1
45
Sheep tent
1
90
Tents donated by ACTED
14
Amjad Hanani
6
1
45
Residential tent
1
80
Cows tent
1
90
Tents donated by ACTED
15
Wasif Hanani
4
1
45
Residential tent
1
45
Sheep tent
1
90
1
Portable toilet
Tents donated by ACTED
16
Saif Hanani
3
1
45
Residential tent
Tents donated by ACTED
17
Yousef Hanani
3
1
90
18
Tana's Primary School
2
1
90
It is of 90m2 in area and accommodates 22 students
Total
75
14
505
0
13
635
2
12
950
5
Source : Field observation- Department of Monitoring Israeli Violations- Land Research Center-2016
Israel Civil Administration is reported to reject developmental master plans for the hamlet where the neighboring colonies of Mekhora and Jetit enjoy all such privileges denied for Palestinians. As a result, the hamlet of Tana is still "Unrecognized" despite the ownership documents residents have on their lands and properties.
It became clear that the occupation intend to demolish all structures even the ones donated and funded by the EU and any other international organization. This step is taken as a collective punishment and a backlash for the EU on its stand stating that the West Bank including area "C" don't fall under the control of Israel.
Land Research Center LRC sees that demolitions contradict with all of the International conventions and Humanitarian laws including:
Article 17 of the (1948) Universal Declaration of Human Rights stating: "Everyone has the right to own property alone as well as in association with others. No one shall be arbitrarily deprived of his property."
Section ‹G› of article 23 of the (1907) The Hague Conventions asserting: "In addition to the prohibitions provided by special Conventions, it is especially forbidden to destroy or seize the enemy's property, unless such destruction or seizure be imperatively demanded by the necessities of war."
Article 53 of the Geneva Fourth Convention (1948) declaring: "Any destruction by the Occupying Power of real or personal property belonging individually or collectively to private persons, or to the State, or to other public authorities, or to social or cooperative organizations, is prohibited, except where such destruction is rendered absolutely necessary by military operations."
Section 1, Article 11 of the International Covenant on Economic, Social and Cultural Rights (1966): "The States Parties to the present Covenant recognize the right of everyone to an adequate standard of living for himself and his family, including adequate food, clothing and housing, and to the continuous improvement of living conditions. The States Parties will take appropriate steps to ensure the realization of this right, recognizing to this effect the essential importance of international co-operation based on free consent."
Prepared by
The Land Research Center
LRC