Stop-Work orders on power grid and construction foundation in Idhna town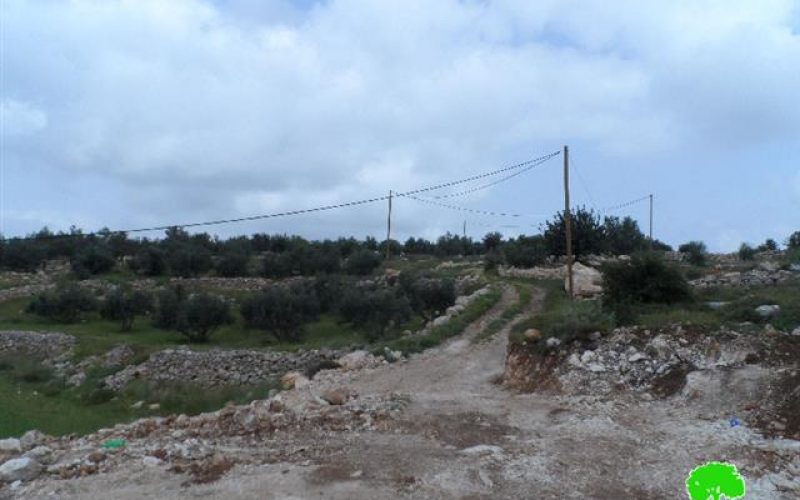 Violation: serving stop-work orders
Location: Idhna town- Hebron governorate
Date: March 10, 2016
Perpetrators: Israel Civil Administration
Victims: citizen Jihad Abu Zalta
Details:
Israeli occupation authorities served on March 10, 2016 stop-work orders on power grid and house foundation on the claim of "unlicensed construction" in the Hebron town of Idhna. Citizen Jihad Abu Zalata asserted that he found two orders left in his land in the area of Khallet Ibrahim, southwest the town. The orders targeted a power grid relative to Idhna municipality and a construction foundation.
The orders mentioned that the construction works were "unlicensed" and ordered a halt on them. April 06, 2016 was assigned as the hearing session of the Inspection Sub-Committee in the court of Beit El colony to consider the status of the notified structures.
The power grid:
Israeli Occupation Forces notified the power grid that was established in 2013 to serve citizen Abu Zalta of demolition. It is of 500m in length and has ten electricity poles.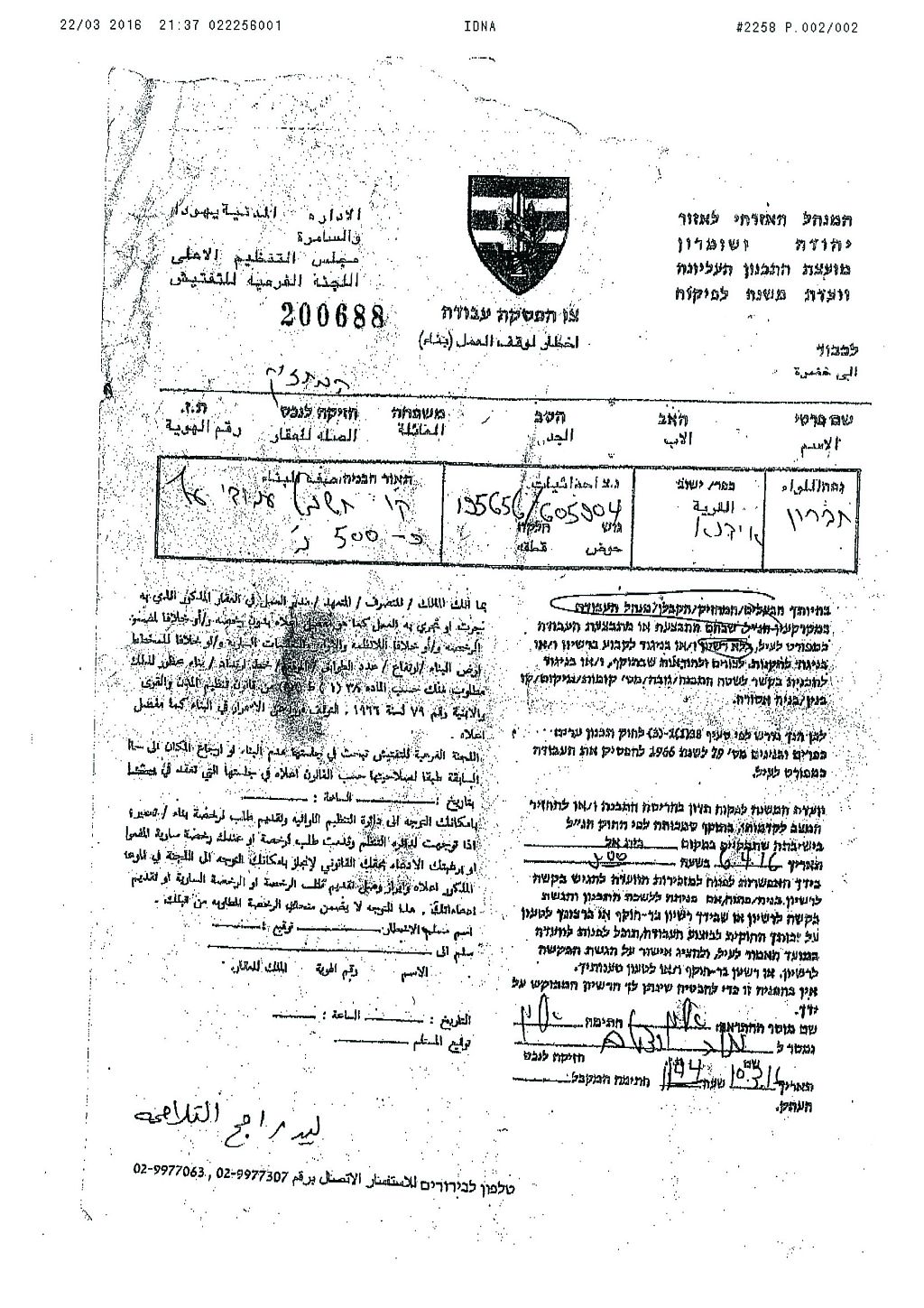 Photo 1: the order on the power grid
The house foundation:
Citizen Abu Zalta found a stop-work order left by the construction site, where he aspired to build a house. Construction works started by the beginning of the current year. The foundation area totals 500m2.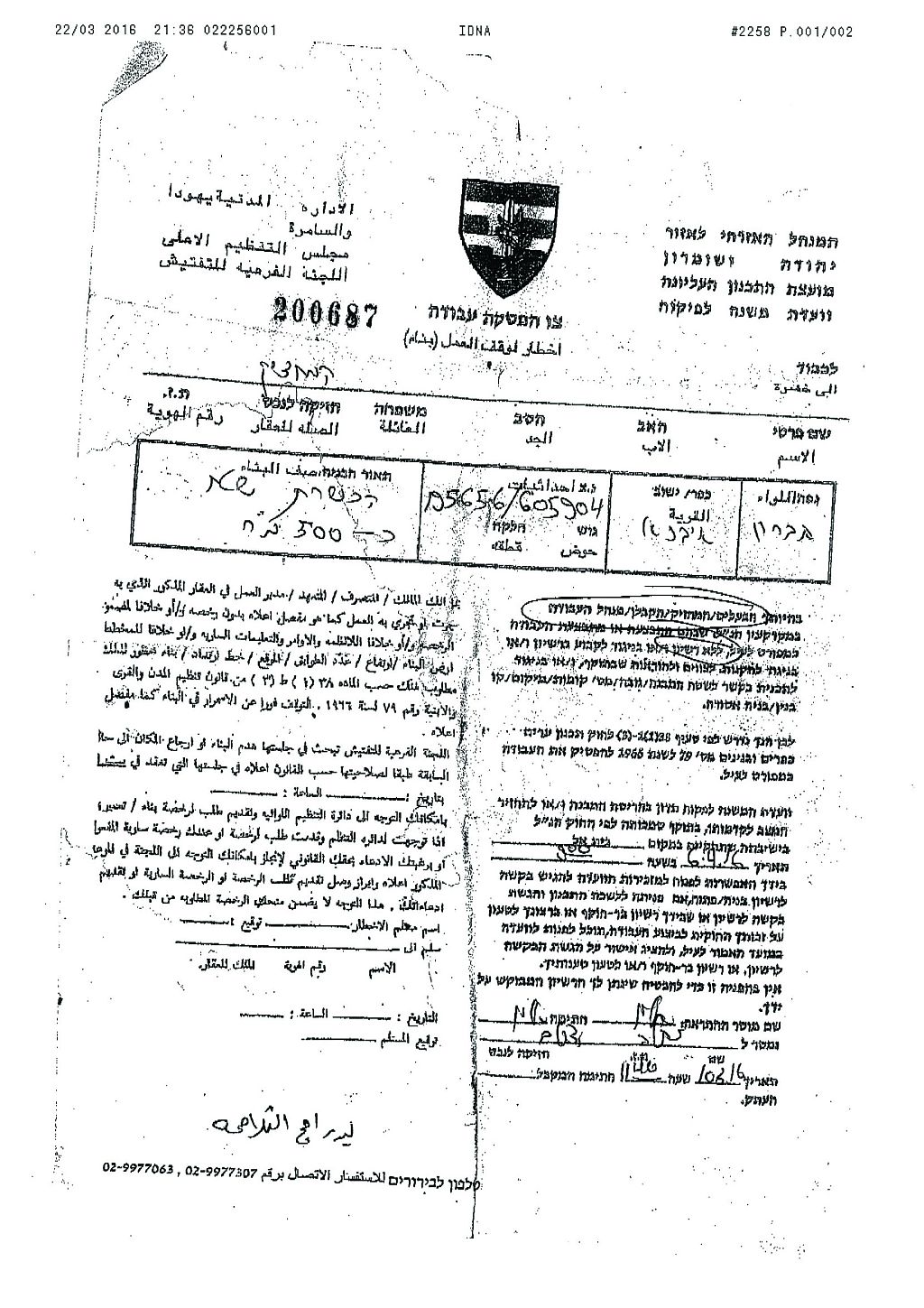 Photo2 : the order on the foundation
Photos 3-4: a view of the area
It should be marked that the Israeli occupation authorities target the western part of Idhna town with stop-work and demolition orders on the claim of "unlicensed construction", taking into account that that part of the town is the demographic expansion area. Also, lands in that area are considered agricultural and are considered a source of income for many families.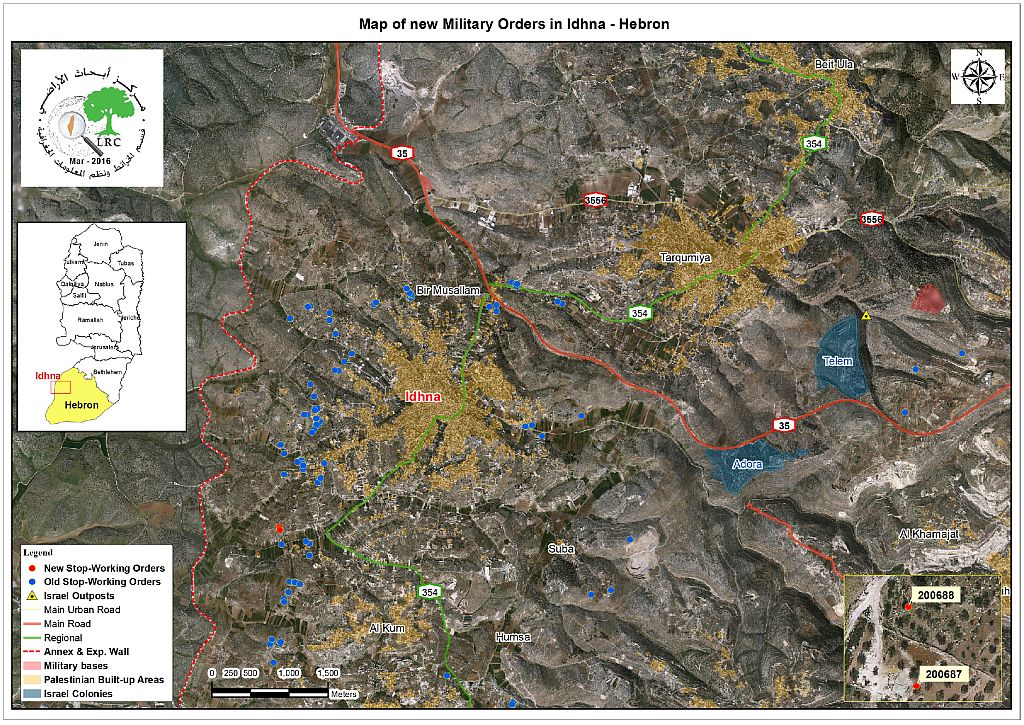 About Idhna:
It is 18km west of Hebron. According to statistics conducted in 2007, Idhna is inhabited by 19,012 people. It has a total area of 26,152 dunums, 2653of which are the village's built-up area.
The Israeli occupation confiscated 107 dunums of Idhna for the Apartheid Wall. Not only that, more than 3,511 dunums were isolated behind the wall as a result of its construction.
Besides, the bypass road number 35 -that is 4,674 meters long- confiscated more than 467 dunums from the village lands.
Prepared by
The Land Research Center
LRC