Israeli Stone Crusher Bin Ari goes under expansion on Hebron Lands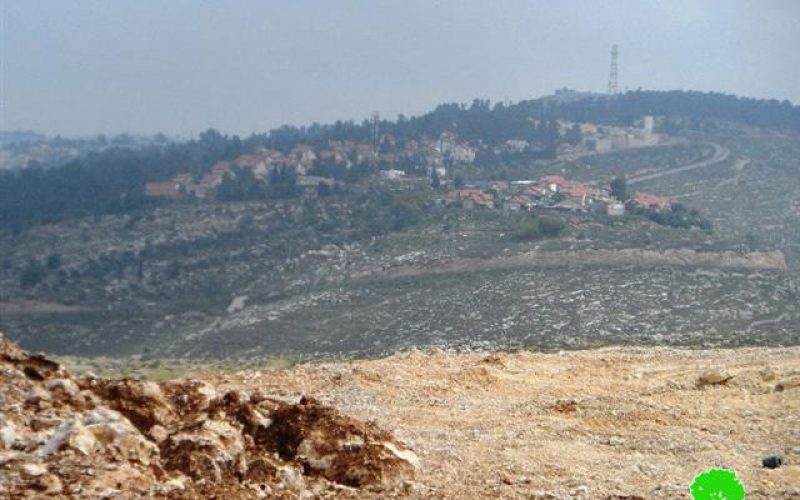 Violation: expanding Israeli stone crusher
Location: Susiya village-Idhna town
Date: March 23, 2016
Perpetrators: Bin Ari stone crusher
Victims: farmers from Susiya
Details:
Israeli occupation authorities on March 23, 2016 embarked on ravaging lands belonging to residents from Susiya village, southeast Idhna town in Hebron governorate.
It should be marked that the Israeli occupation authorities ravaged some lands founded nearby stone crushers to dig for stones.
It is reported that the ravaging act reached an area of 40 dunums from the lands of citizen Ali Amayreh. At time the citizen tried to stop the dozer from the action, a force from the occupation army threatened the citizen of arrest.
Photos 1-4: signs of lands ravaging
Residents of Susiya asserted that they saw surveyors putting some marks on the lands. Dozers later started the ravaging operation for the favor of annexing more lands for the stone crusher.
In case the Israeli occupation authorities continue on annexing the lands surrounding the stone crusher, a total of 50 dunums will be stolen, not mentioning the destruction that will follow some lands that underwent reclamation projects; especially a 4 dunum olive grove.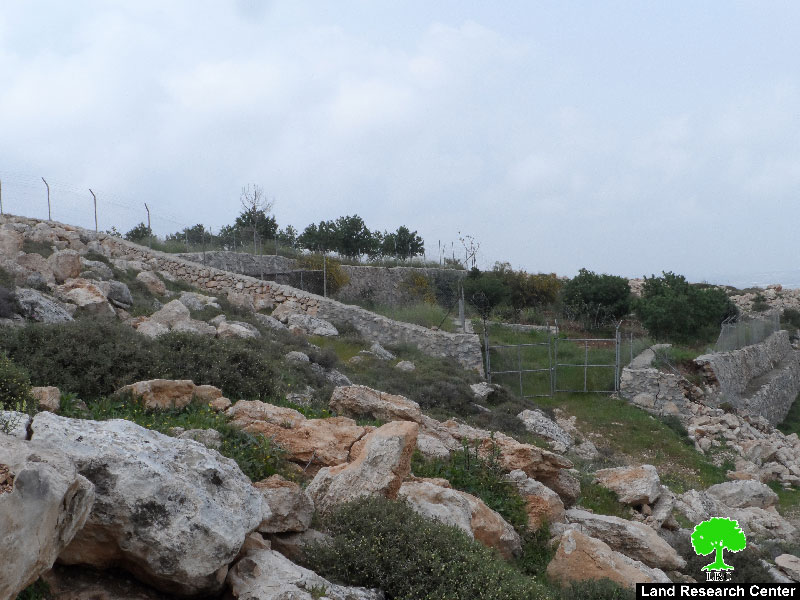 Photo 5: cultivated lands nearby the ravaging location
Rehabilitation works on the road linking the stone crusher to the bypass road number 317. Some residents learned that huge trucks will use the rehabilitated roads to move stones to the shores of the Mediterranean Sea.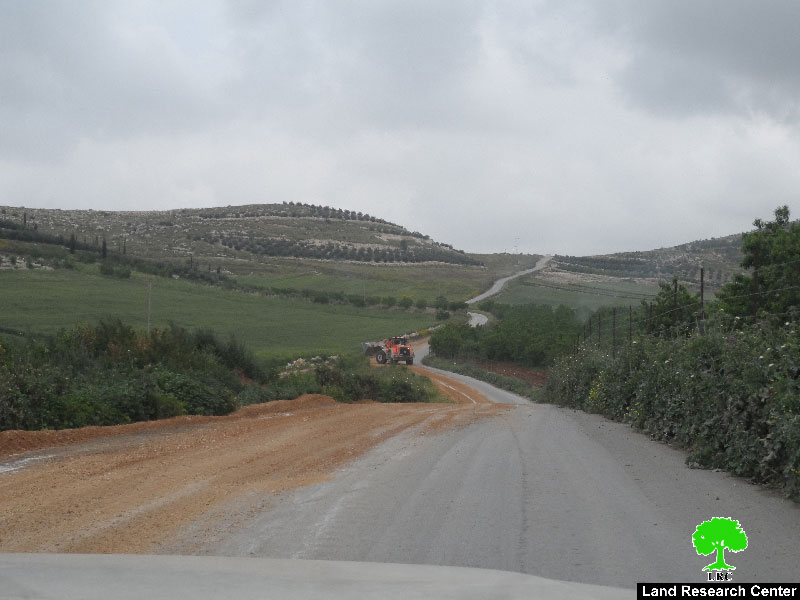 Photos 6-8: the undergoing expansion works on the stone crusher
It should be marked that Bin Ari stone crusher was established in 1996 on lands belonging to Khamaysa, Ibreiwish and Al-Amayreh families. The ravaging then reached out lands belonging to Abu Zneid family.
According to the area's residents, responsible people of the stone crusher were intending to establish it elsewhere. After digging for stones and using dynamites, colonists of the nearby Adora colony complained to the government , forcing the responsible establish it nearby Palestinian lands.
It is reported that the area of ravaged lands for the favor of the stone crusher totaled 280 dunums. Residents of the area suffer from explosions and quakes. Not only, such practices affected the wild life and animals in the surrounding environment.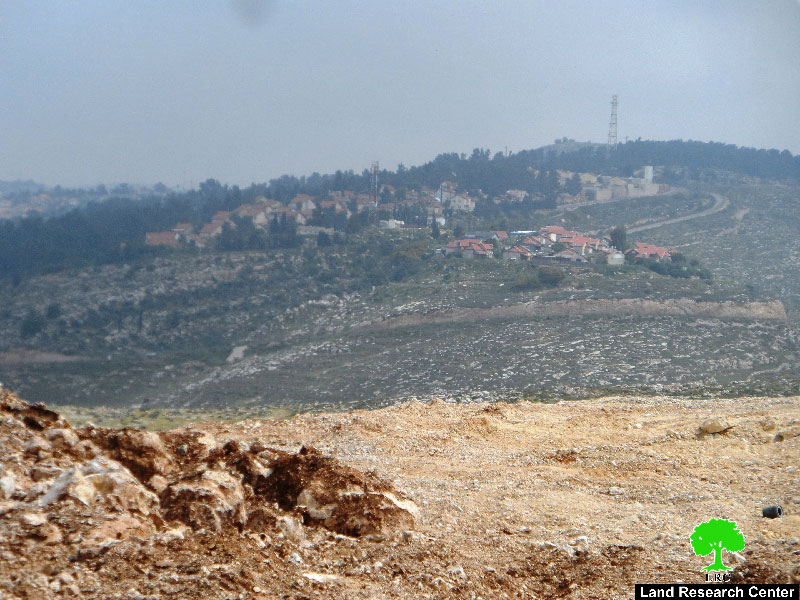 Photo 9: Adora colony
It should be marked that Israeli occupation authorities notified a reclamation project on Ali Ibreiwish land in 2010. Noteworthy, the land is located in face of the stone crusher.
Bin Ari stone crusher is one of tens Israeli businesses that are founded on private lands from the West Bank. Such businesses are run by huge Israeli companies that exploit natural resources in Palestinian territories since such businesses are banned inside Israel.
Losses of Palestinian economy due to Israeli theft of natural resources in areas classified "C" according to Oslo Accords are estimated of 3.4 billion dollars
Land Research Center prepared a detailed report about the Israeli stone quarries and crushers. For more information, please visit the following (Link)
Prepared by
The Land Research Center
LRC