The occupation forces uproot 50 olive trees in Tulkarm governorate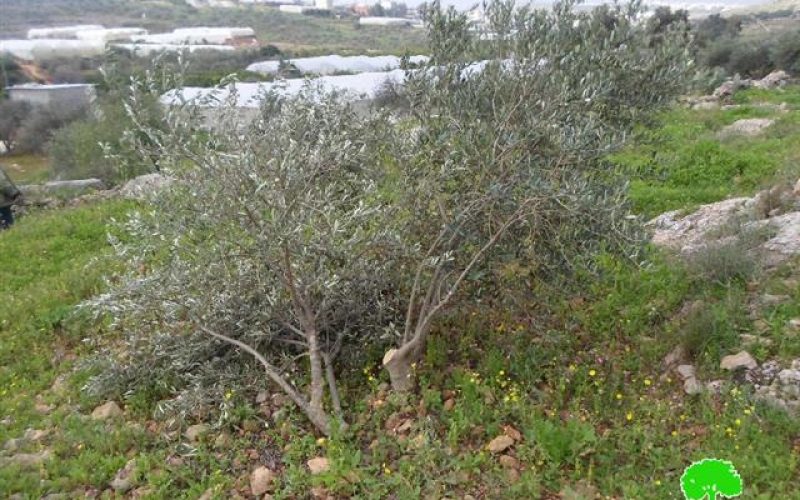 Violation: destroying 50 olive trees
Location: Izbat Shufa- Tulkarm
Date: February 04, 2016
Perpetrators: Israeli Occupation Forces
Victims: farmer Muneer Ismael
Details:
A massive force from the Israeli Occupation Forces accompanied by the so-called State Land Committee- Israel Civil Administration stormed the area of Izbat Shufa, south Tulkarm governorate and uprooted 50 olive trees from the land of farmer Muneer Ismael on the claim that those trees were planted in "state land".
It should be marked that the uprooted trees were planted eight years ago on a four dunum plot. This is not the first time the lands of farmer Muneer get attacked. The Israeli Occupation Forces attacked on December 08, 2015 the lands of Muneer, leaving 170 olive and lemon trees, one dunum of protected plants and four dunums of spinach entirely damaged.
After five sessions in Israel Supreme Court following the objection submitted by farmer Muneer, no results have been reached despite the documents affirming Muneer's ownership of the land.
Photos 1-8: the uprooted trees
Ban on using lands:
The farmers whose lands are located in the nearby of Avnei Hefetz are most of the times denied access to them. This gives colonists a room to destroy the lands and uproot the trees planted in there. Over the past couple of years, many violations and attacks against farmers and lands have been documented.
It should be marked that the colony was established in 1987 on confiscated lands from Izbat Shufa, Kfar Al-Lubbad and Izbat Al-Haffasi. Noteworthy, colonists of Avnei Hefetz are active in expanding the area of the colony through building and annexing new residential units.
Avnei Hefetz populates 964 on a built-up area of 1,397 dunums (source: geographical information system GIS – LRC
Prepared by
The Land Research Center
LRC