The Israeli Occupation Forces seal off all entrances of Qabatiya village in Jenin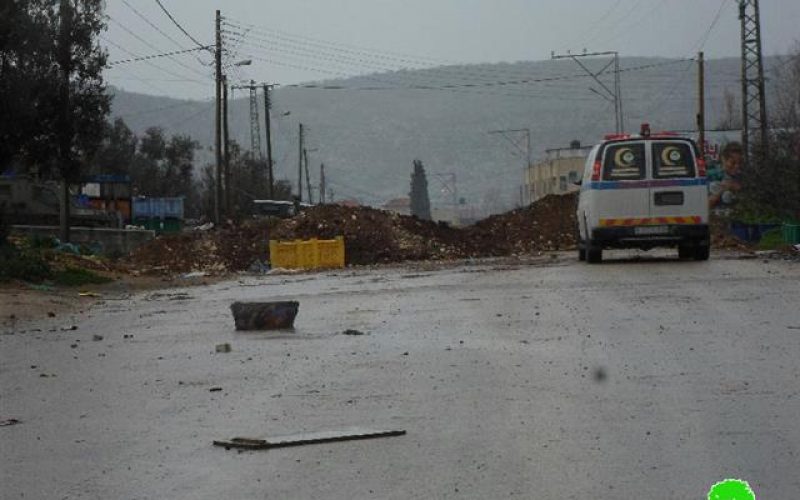 Violation: closing all entrances of a village
Date: February 04, 2016
Perpetrators: Israeli Occupation Forces
Victims: residents of the village
Details:
The Israeli Occupation Forces continue on forcing a closure on the entrances of Qabatiya village. Noteworthy, the entrances are closed since February 04, 2016 as a collective punishment on the area's residents.
According to the data of field visits, the closed roads are:
Qabatiya- Mafraq Al-Shuhada road: this road links the village to the area of Mafraq Al-Shuhada and is considered the western entrance of the village that links it to Jenin city too.
Al-Zababdih- Qabatiya road: this road is considered the eastern entrance of the village, linking Jenin to Tubas city and the villages of the north.
Qabatiya-Maslyeh road: this road links Qabatiya to the villages of southern Jenin namely (Maslyyeh, Sanour, Jadidih, Mythlon, Jaba' and Seer)
Qabatiya-Al-Hirsh road: it is a main road linking the village to Jenin city passing by the American University.
In addition, other four agricultural roads leading to main roads and nearby villages were closed in the latest operation.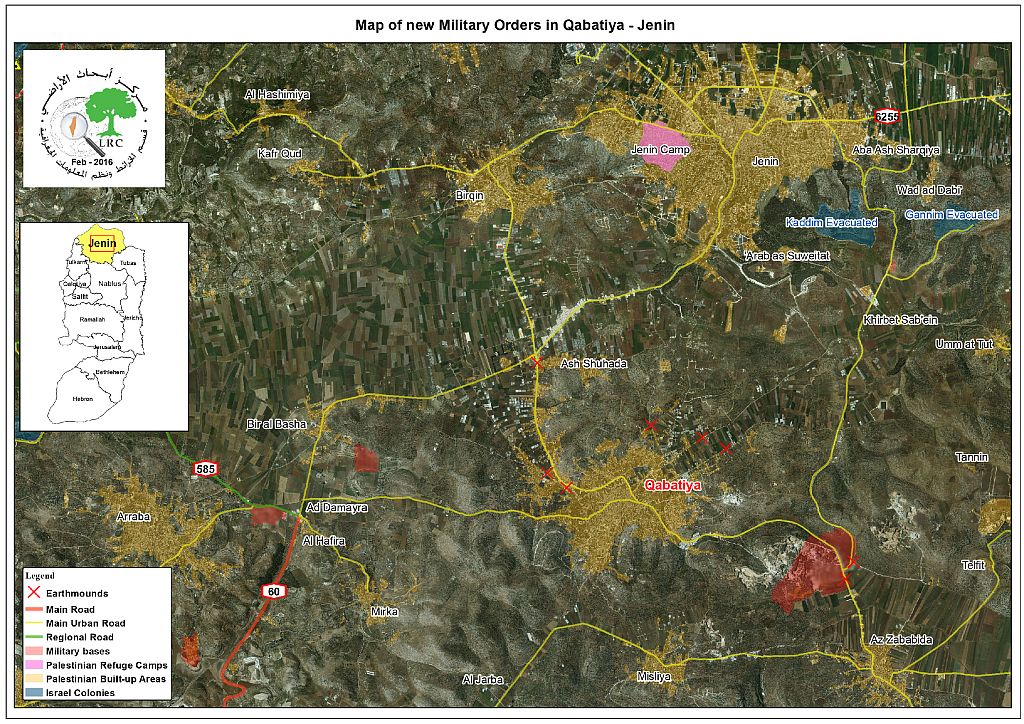 The Israeli Occupation besieged the village, isolating it from its Palestinian periphery. Note that the village economically depends on trade and commerce since it accommodates a central market for vegetables and other businesses.
9km to the south of Jenin city, Qabatiya lays there with a total area of 60,000 dunums, of which 3240 dunums are the village's built up area. Its total population is 31,000 people until 2013.
Prepared by
The Land Research Center
LRC