Stop-Work orders on crafts and industrial workshops in Bartaa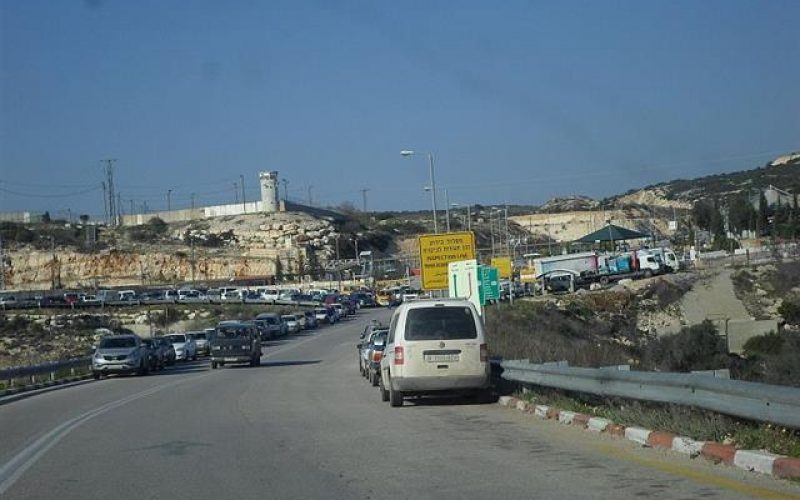 Violation: notices on 11 commercial structure
Location: Barta'a village- Jenin
Date: February 17, 2016
Perpetrators: Planning and Construction Committee- Israel Civil Administration
Victims: number of families from the village
Details:
The village of Barta'a, southwest Jenin witnessed on February 17, 2016 a wave of stop-work orders that targeted a propane pumping station and six other industrial workshops in the area.
According to the orders, the affected people were given a deadline until March 06, 2016 to complete all licensing procedures to be submitted to Beit El colony. This comes in time with the hearing session of the Planning and Construction Committee- Israel Civil Administration in Beit El colony to consider the status of the notified structures.
It should be marked that the total of Israeli Stop-Work and demolition orders served in Barta'a village until February 2016 reached 220 one. Twenty six structures were reported demolished by the occupation on the claim of them being located in area "C" according to Oslo Accords. ( Barta'a village council). The following table shows information about the affected people and properties:
No.

Name

Family

Number

Aream2

Type of structure

No. of order

1

Barta'a Propane station

1

170

The station's wall

1

40

Administration room

2

1

150

The station structure

3

1

80

A room for Propane pump

4

1

50

A room for motor

5

Khalid Qubha

6

1

36

Metal slaps storage

6

Kamal Qubha

8

1

1000

Chicken farm (metal slaps barrack)

7

Imad Dawaymeh

8

1

100

Cars workshop

8

Waleed Ajaj

6

1

150

Barrack for a stone cutting machine

9

Ahamad Assaf

7

1

450

Barrack for wood ovens manufacturing

10

Rami Al-Ayoubi

6

1

450

Barrack for poetry and bricks manufacturing

Total

41

11

2506
The Village of Barta'a:
The village of Barta'a is located 30 kilometers west of the city of Jenin. One kilometer to the east , Ya'bad is the closest town to Barta'a. Three small Khirbets "hamlets" surround the village including Khirbet Barta'a, Khirbet Abduallah Younis and Khirbet Al Mintar.
The Israeli Racist Isolation Wall surrounds the village from its eastern and southern sides ,rendering separated from the West Bank. Barta'a's master plan is around 3,500 dunums while the total area of the village is 21,000 dunums. Its population (according to the village council) is 3900 most of them belong to the Qabha clan.
Prepared by
The Land Research Center
LRC