Israeli Occupation Forces demolish two agricultural rooms in Bilin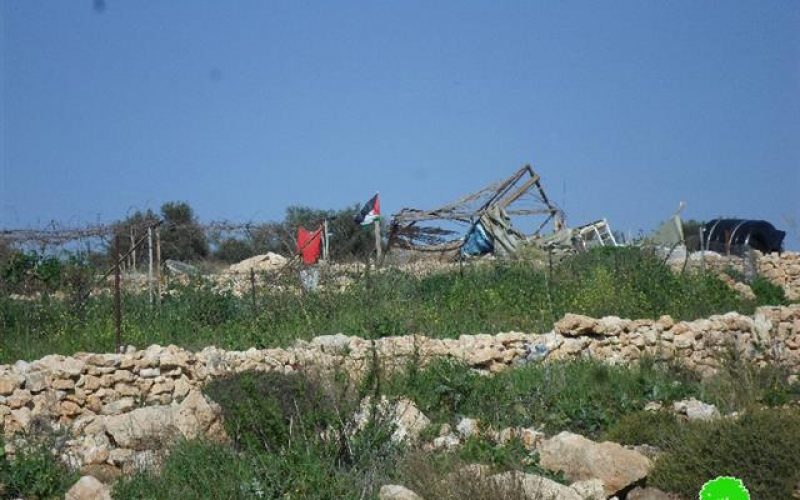 Violation: demolition of two rooms
Location: Bil'in village- Ramallah
Date: February 04, 2016
Perpetrators: Israeli Occupation Forces
Victims: two families
Details:
The village of Bil'in, northwest Ramallah city witnessed new demolition operation that targeted two agricultural rooms used as storage units.
It should be marked that a massive force from the occupation on February 04, 2016 raided the western side of the village; more specifically next to the apartheid wall and carried out a demolition operation in there. Note that the area contains 1300 dunums of lands that were restored from behind the apartheid wall in 2013. The following table shows information about the structures and owners:
| | | |
| --- | --- | --- |
| Affected citizen | Family | Nature of demolished structure |
| Othman Mansour | 5 | A wood shed (9m2) |
| Ahmad Hamad | 6 | Metal slaps agricultural room(9m2) |
| Total | 11 | |
Source : Field observation- Department of Monitoring Israeli Violations- Land Research Center-2016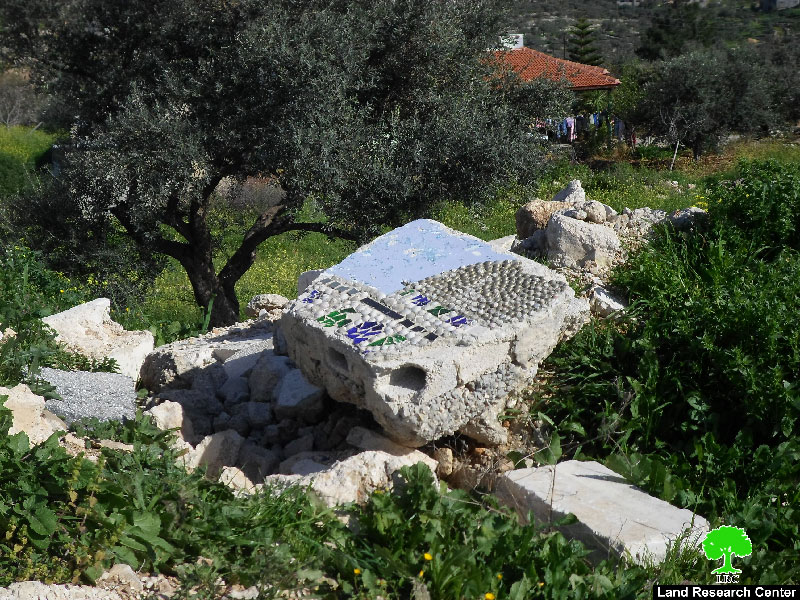 It should be marked that affected owners received demolition orders on December 2015.
About Bil'in:
Bil'in is located 12 km west of Ramallah; it is edged by Modin Illit colony.
Its total area is 4000 dunums; the wall destroyed and isolated 2300 dunums of its land in 2005. At time, the wall totaled 2km in length; the lands used to be planted with wheat and cereals and were considered a major source of income for the villagers.
On February 07, 2010, Israeli Occupation Forces modified the route of the apartheid wall, allowing 1300 dunums to be returned to the village but an area of 1000 dunums is still isolated.
It is inhabited by 1900people, most of whom work in governmental jobs and depend on agriculture as a complementary source of income. The town accommodates a number of main families namely (Abu Rahmih, Al-Khatib, Yasin, Ghannam, and Bulnat).
In 2015, the wall was modified to total 1800m in length and to isolate 1200 dunums behind its structure.
Prepared by
The Land Research Center
LRC