The occupation Municipality oblige Jerusalem man to self -demolish his barn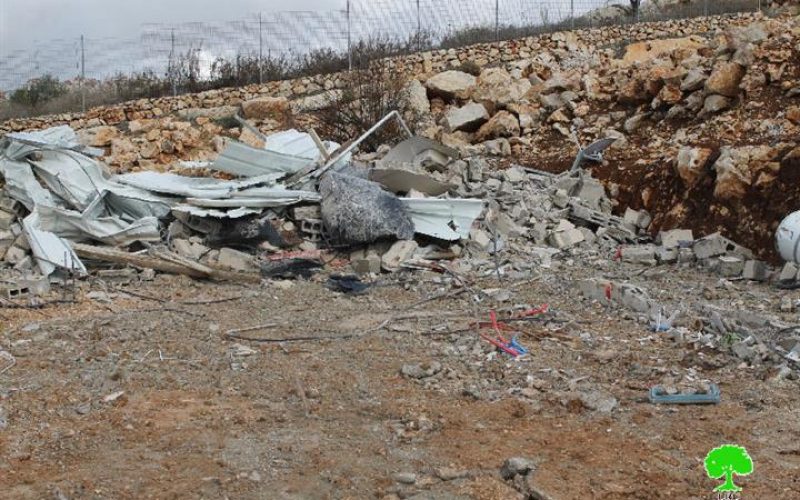 The occupation Municipality in Jerusalem obliged on January 17, 2016 citizen Mahmoud Al-Abbasi to self-demolish his sheep barrack on the claim of "unlicensed construction".
If the affected fails at carrying out the demolition, heshe will be fined of 40,000 NIS. Not only, the municipality will carry out the demolition operation and the charges will be billed to the affected.
Al-Abbasi told Land Research Center the following: " The barrack was constructed 6 months ago to be used for sheep; it is of 30m2 in area. Six members including 4 children live off of this facility. The municipality and Israel Nature Authority gave my brother a deadline until the end of January to demolish the structure or the municipality will carry the demolition out"
Silwan town suffers from the Israeli policy of demolition and self-demolition usually conducted by Israel Nature Authority and Municipality. Not only, the town is under the spot of takeover, given the notable activity of colonial groups that work hard to seize structures through fraud and forged documents.
Prepared by
The Land Research Center
LRC