The occupation dozers demolish an under construction residence in the Jerusalem Wad Qaddum neighborhood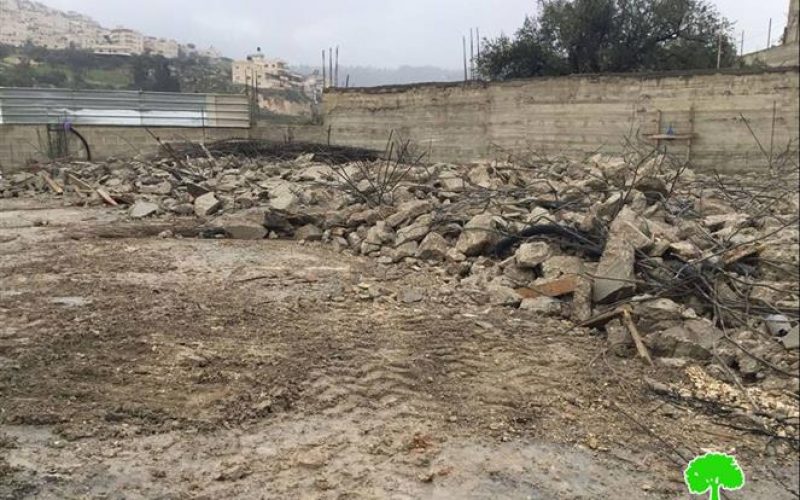 The dozers of the Israeli Occupation Forces demolished on January 20, 2016 a residence that is still under construction in the Jerusalem neighborhood of Wad Qaddum on the claim of "unlicensed construction" . It should be marked that a force from Israel Police and two dozers raided the neighborhood and brought the residence of Samer Nassar down.
Nassar told Land Research Center the following: " Construction works started on September 2015. The 300m2 residence cost 180,000 NIS and was supposed to be home for my family. The Israeli force on January 20, 2016 raided the neighborhood with two dozers. Police members closed all roads and declared the area inaccessible. The dozer then demolished my house without even receiving any demolition notices before"
The occupation uses all possible means to harass Jerusalemites to force them leave their residence, creating room for colonial plans of takeover and expansion. Demolition operations, threats and collective punishment are Israeli policies against civilians to continue occupational and colonial expansionist plans.
Prepared by
The Land Research Center
LRC