The municipality of the Israeli occupation in Jerusalem demolishes a residence in Silwan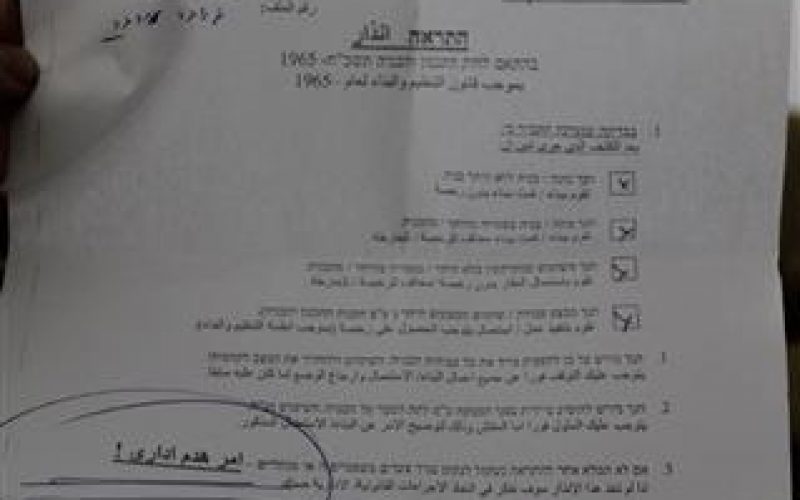 The Israeli occupation dozers demolished on January 07, 2016 a residence that was still under construction in the Jerusalem neighborhood of Al-Sheikh on the claim of "unlicensed construction"
It should be marked that the house belongs to citizen Amal Abu Diab and was supposed to be home for her 3 member families (the mother and two kids 8 and 4 year old).
The house is of 80m2 and is composed of two bedrooms, a kitchen and a bathroom. With a 50m2 basement below it, the house was built by cement.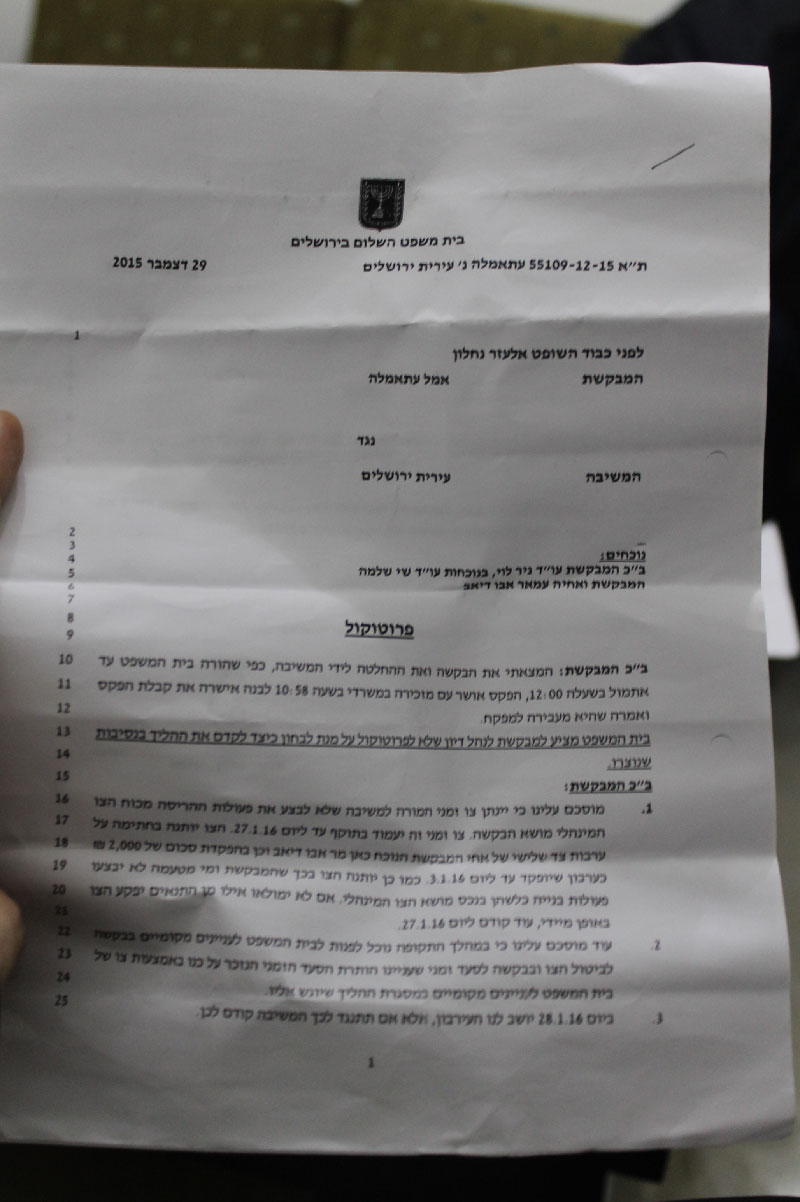 The uncle of the affected, Abu Khalil Qara'in, told Land Research Center the following: "The residence was built on November 2015 (two month before getting demolished) to be home for Amal and her kids. The house was built without a building permit because it is impossible to obtain one from the occupation's municipality. The municipality never issues permits on different claims such like building in area not located within municipal borders. Also, the cost of obtaining a building permit is extremely expensive, which is something no one can afford".
He also added: During the construction process on November, a staff from the municipality arrived at the location and delivered us a stop-work order. As a result, we sought an Israeli attorney to follow up on our case; he was able to delay the demolition for a month. Shortly after, we managed to delay the demolition until January 28, 2016.
At 7:00 in the morning of Thursday, a massive force from the Israeli police accompanied by dozers arrived at the location and embarked on the demolishing the residence. The demolition happened after the officer of the force verbally informed the owners"
Prepared by
The Land Research Center
LRC