The Israeli occupation forces demolish a plants nursery in Al-Sawiya town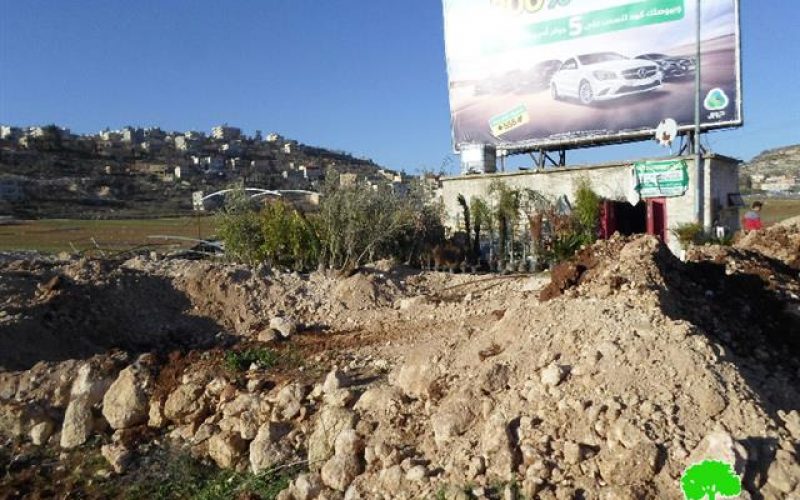 Violation: demolishing a nursery
Location: Al-Sawiya town-Nablus
Date: January 13, 2015
Perpetrators: Israeli occupation forces
Victims: family of Citizen Fahid Saleh
Details:
The Israeli occupation demolished on January 13, 2015 a nursery that is located by the bypass road number 60 and next to Al-Sawiya town, south Nablus city.
It should be marked that the occupation demolished the structure on the claim of "unlicensed construction", taking into account that the occupation served the nursery stop-work orders twice during 2015.
It is reported that the nursery is founded on a one dunum plot and is composed of a room built during the seventies and a greenhouse as well. Noteworthy, the 300 m2 greenhouse was demolished in addition to other 17 plants pots. Not only, the water grid providing the area was ravaged and damaged as well.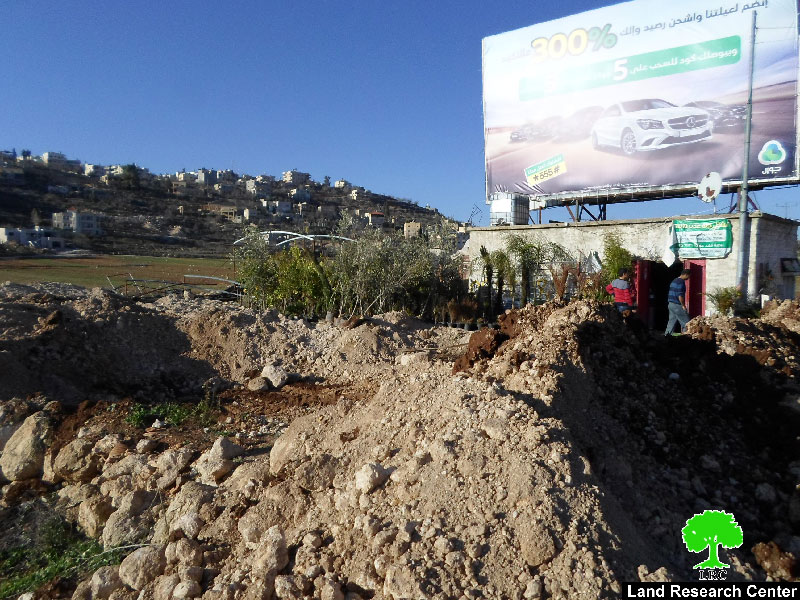 Photo 1: the targeted nursery
The targeted nursery belongs to the family of Citizen Fahid Saleh (43); head of 5 member family including 2 children in Al-Sawiya town.
It should be marked that the Israeli occupation forces have previously carried out demolitions along the bypass road number 60 over the past couple of years. Demolitions reached out shops, carwash, nurseries and selling stands on the claim of "unlicensed construction".
About AL-Sawiya:
20km to the south of Nablus city, the village's built-up area is 340 dunums compared to only 50 dunums back in 1967. The expansion happened in 1993 and stopped ever since due to the occupation's measures.
The village's total land area is 11380 dunums; it is edged by the lands of different villages namely (Al-Lubban Al-Sharqiya, Qaryut, Talfit, Qabalan, Yasuf and Iskaka). More than 3000 dunums of the village's lands are cultivated with grains, vegetables and olive trees.
Al-Sawiya is seen as a hotspot for the occupation attacks; more than 65 agricultural and residential structures in the village are notified of either stop-work or demolition by the Planning and Construction Committee- Israel Civil Administration.
It is reported that 32% of Al-Sawiya total area is subject for colonial activities. The colony of Rechelim is founded on the northern part of the village where Eli colony is there from the east.
Prepared by
The Land Research Center
LRC