Siam family evicts its residence in the area of Wad Hilweh after cracks appeared due to excavations under beneath it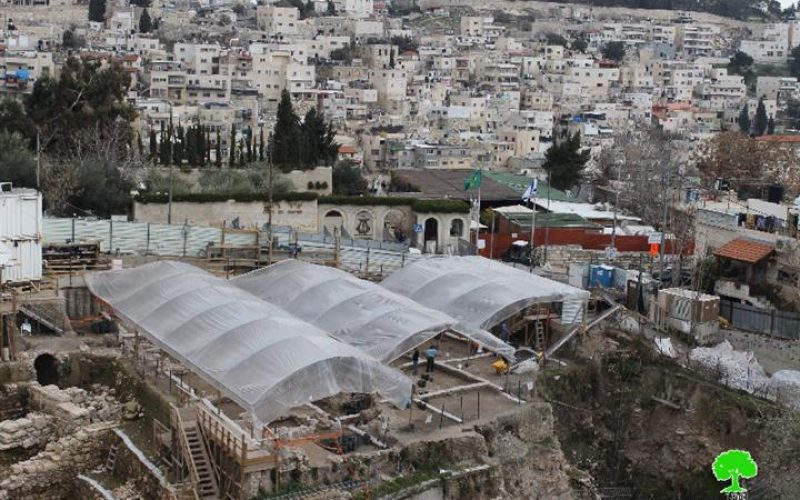 On January 2016, the family of Siam had to evacuated its residences in the Silwan neighborhood of Wad Hilweh, south Al-Aqsa mosque due to cracks in the walls caused by excavations conducted by colonial groups. The excavations come within a plan to establish networks of underground tunnels.
Um Mahmoud Siam told Land Research Center the following:
" Cracks appeared on the walls a month ago; cracks are not caused due to winter, they are there because of the constant works of excavations. My sons and I evacuated the house with help from neighbors after it became dangerous to live in it. We lived in constant fear that the walls will fall on our heads. We disconnected electricity off of the house so that it doesn't catch fire after water leaked into the walls".
Land Research Center ,through testimonies and field visits, documented similar cases of cracks during February 2015 in the areas of Hush Osaileh and the nearby of the western side of Al-Aqsa mosque. The occupation's municipality in Jerusalem evaded from the responsibility when houses in the area of Burj Laqlaq fell apart and others in Bab Hutta and Al-Sa'diya neighborhood sustained cracks.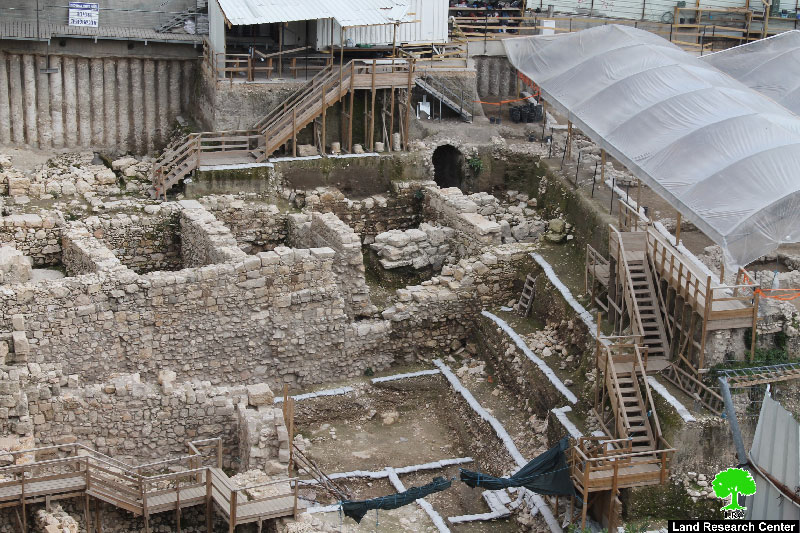 Land Research Center believes that the occupation's municipality is responsible of :
All financial losses and damages that followed residences
Rehabilitating and reconstructing the damaged residences
Dumping earth into the underground tunnels , which caused many buildings and houses to sustain cracks and formed imminent threat on Jerusalemites' lives.
Providing and guaranteeing the right to housing for Palestinians, which is proved by Geneva Fourth Convention.
Prepared by
The Land Research Center
LRC