The Israeli occupation confiscates construction material and tools in Masafer Yatta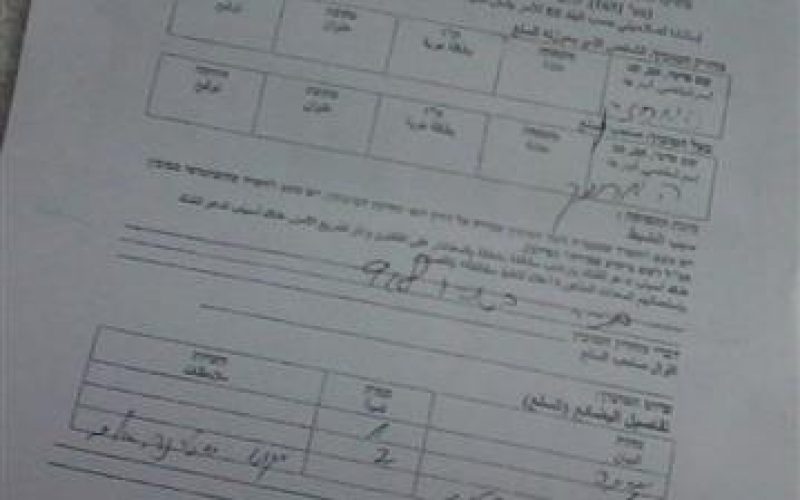 Violation: confiscating construction material and tools
Location: Al-Majaz and Al-Halawah hamlets- Yatta
Date: December 21, 2015
Perpetrators: Israel Civil Administration and army troops
Victims: citizen Ahmad Al-'Amour and Khalil Abu Iram
Details:
The Israeli occupation authorities confiscated on December 21, 2015 construction materials and tools from the Yatta hamlets of Al-Majaz and Al-Halawah, south Hebron governorate.
It should be marked that Israel Civil Administration accompanied by an army patrol raided Al-Majaz hamlet at noon and confiscated construction materials and tools from a residential room belonging to citizen Ahmad Al-'Amour. Noteworthy, the room was to be an extension for the family house. The confiscated materials were cement, metal door and four windows. The owner was given a minute of confiscation as a result.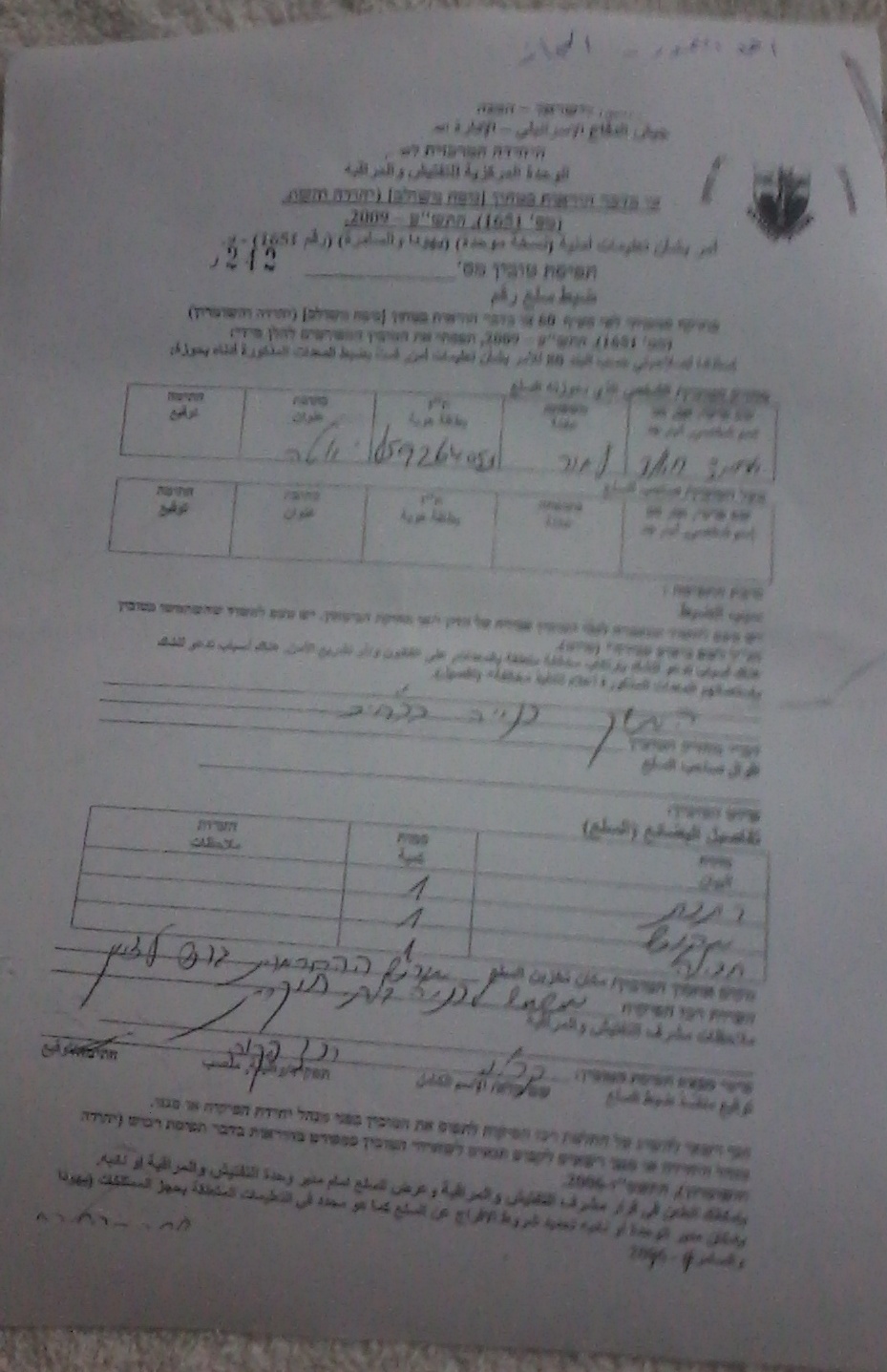 Photo 1: the minute of confiscation
The force then headed to Al-Majaz school, searched it thoroughly and ransacked the interior.
Shortly after, the force went to Al-Halawah hamlet and confiscated (hammers, electric drill and a digger) belonging to Citizen Khalil Abu Iram. Noteworthy, Abu Iram used the equipments to dig a well. A minute of confiscation was delivered to the owner before the force had left.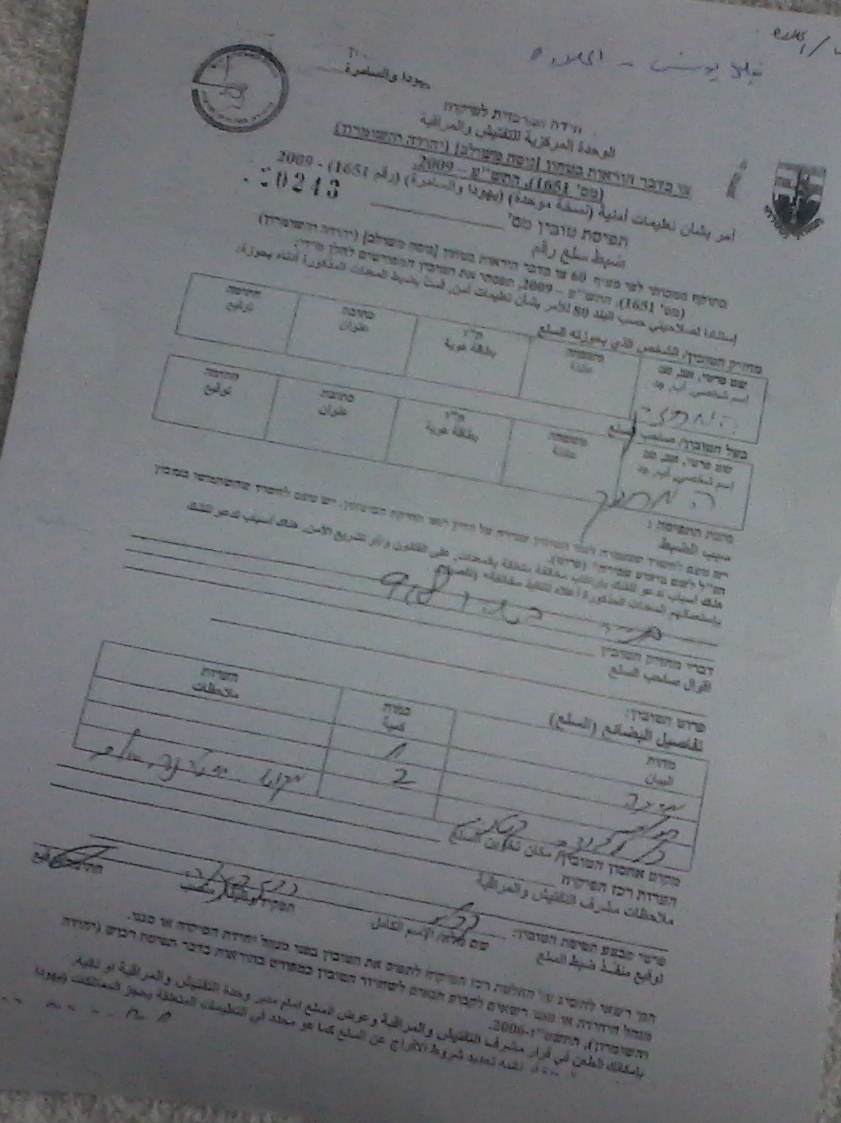 Photo 2: the minute of confiscation
Prepared by
The Land Research Center
LRC