Stop-work order on an agricultural road in Tubas
Violation: notifying an agricultural road
Location: Al-Deir area- Tubas
Date: December 02, 2015
Perpetrators: Israeli Forces
Victims: the road beneficiaries
Details:
A massive force from the occupation army accompanied by a staff from the Civil Administration raided on December 02, 2015 the area of Al-Deir, east Ein Al-Baida village and delivered the military stop-work order no. 200979 for the farmers in there. Noteworthy, the road is to link Al-Dir hamlet to Al-Sakut area.
It should be marked that works on the targeted road (2km) started in mid November. It was implemented by Palestine Agricultural Relief with funds from OCHA organization. The work was done under the supervision of Ministry of Agriculture.
It is reported that the road was supposed to serve 1800 of agricultural dunums that are planted with non-irrigated crops. The road was also supposed to uplift the agricultural sector in the shadow of the Israeli occupation and its measures and plans.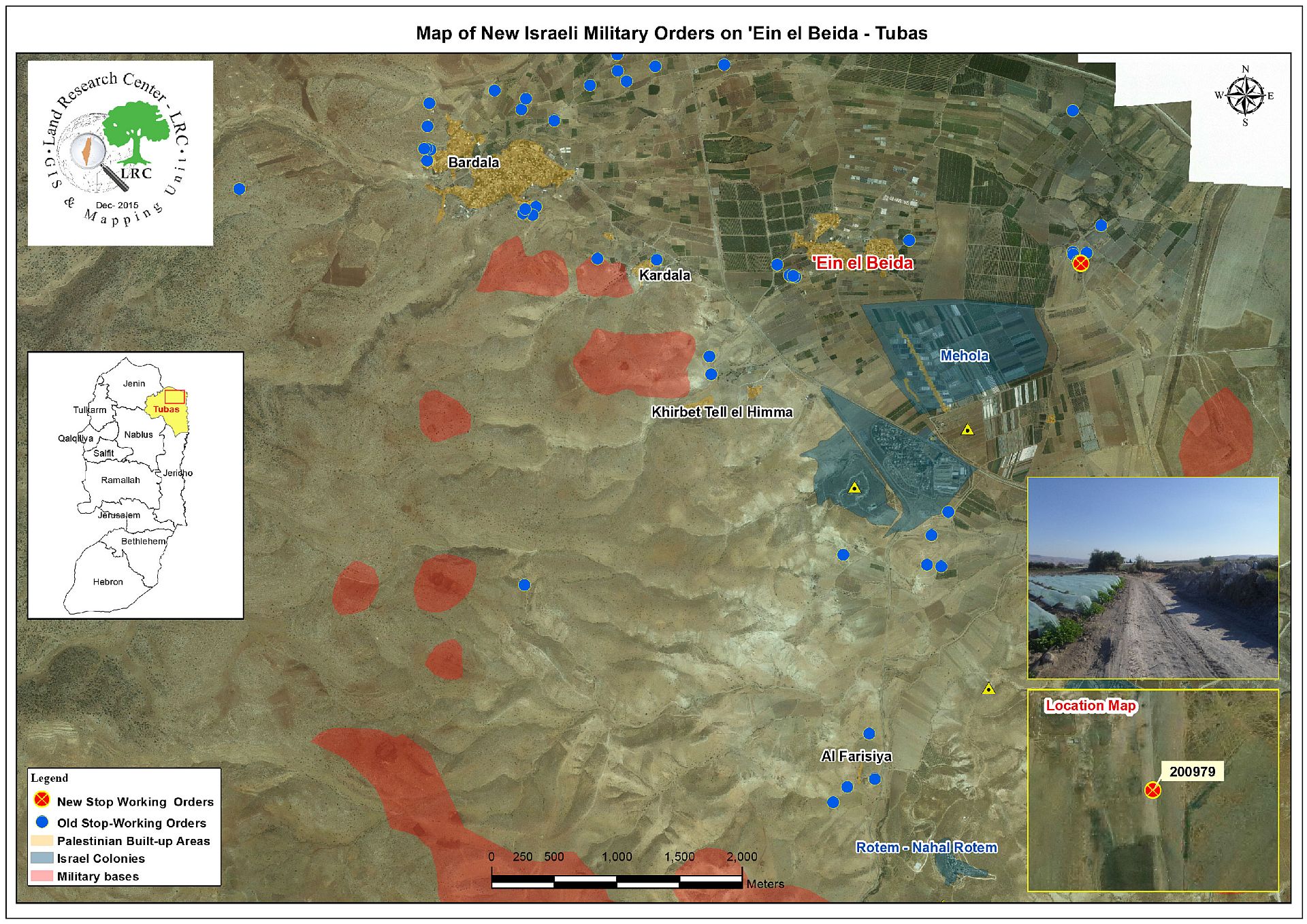 The side of the targeted road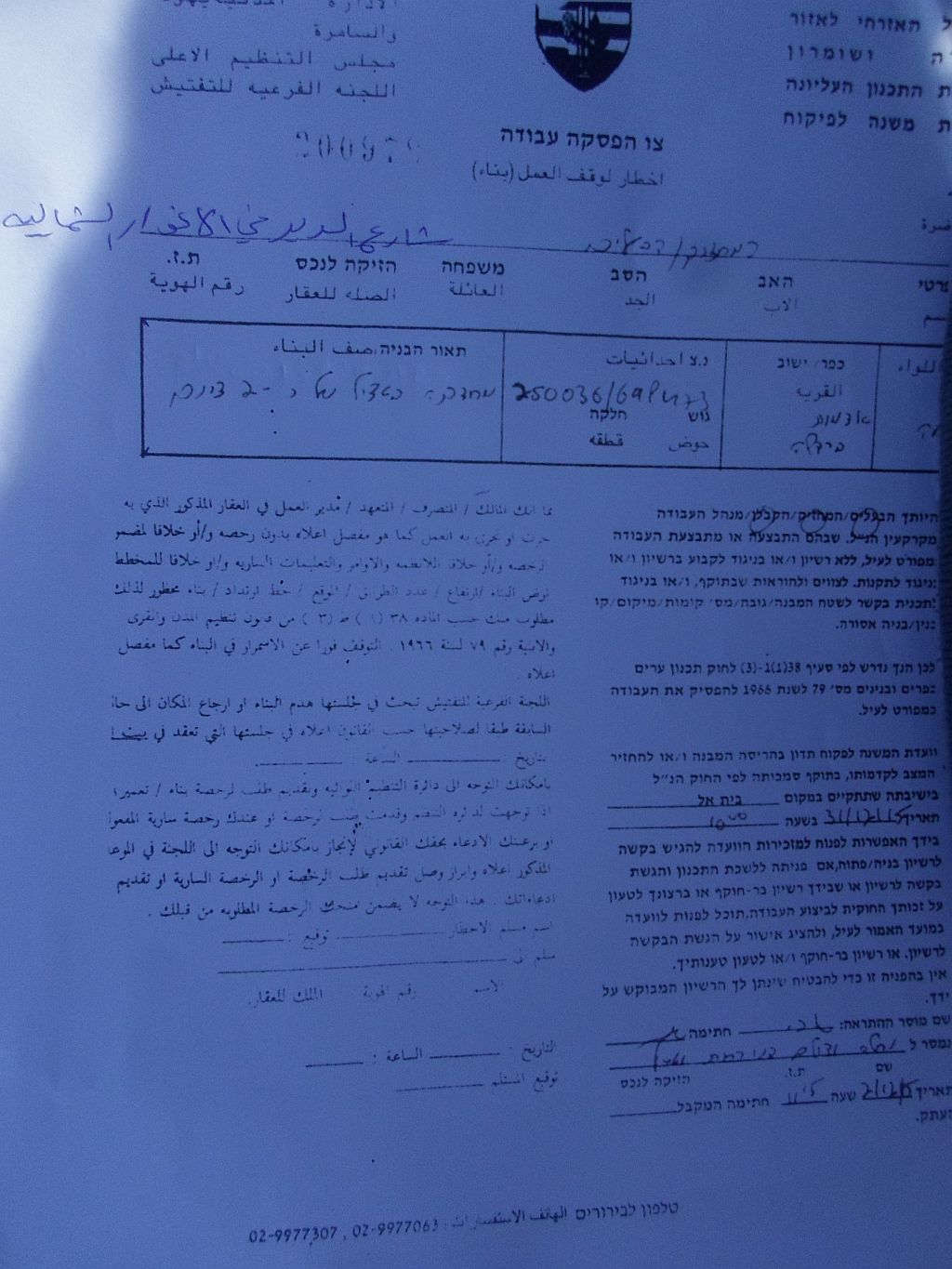 The military order no. 200979 served on the road
According to the orders, beneficiaries were given a deadline until December 31, 2015 to complete all licensing procedures. This comes in time with the hearing session of the Planning and Construction Committee- Israel Civil Administration in the court of Beit El colony to consider the status of the notified road.
About Al-Deir:
It should be marked that Khirbet al-Deir is 1km to the western side of the Palestinian-Jordanian borders and 2km to the eastern side of Tubas governorate.
The lands of Khirbet al-Deir are classified as "taboo" or listed in the Ottoman land registry; despite that residents have ownership documents for their lands, yet the occupation insists on displacing them.
Residents of the area come originally from Tubas and Tammun village in the nearby. Life is characterized as primitive where houses and barns take the shape of tents; agricultural and animal husbandry is people's only source of income there.
Prepared by
The Land Research Center
LRC