Sealing off the entrance of 'Abud village, north Ramallah city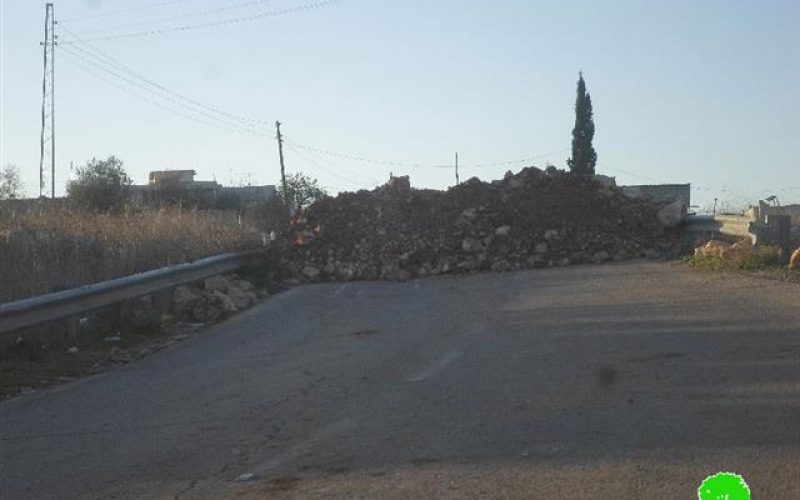 Violation: closing an entrance with earth mounds
Location: 'Abud village- Ramallah
Date: December 04, 2015
Perpetrators: Israeli Forces
Victims: residents of the village
Details:
In synchronization with killing the young man Abdel Rahaman Al-Barghothi at the southern entrance of 'Abud village, the Israeli occupation forces sealed off the entrance by earth mounds. Noteworthy, the road links the village to the bypass road no. 465. Closing the road comes under the policy of collective punishment on Palestinians.
It should be marked that by closing the road, the village will entirely become besieged, taking into account that it is trapped by the colonies of Beit Areh and Ofarim from the north and the east. The two colonies confiscated 15,007 dunums from the village (40% of the village's total land). In addition, the village is edged by the bypass road no. 465 from the west. Now, a total of 2900 people are entirely isolated.
Residents of the village are now forced to take a substitute road to reach their daily destinations. Note that the road is dangerous and unpaved.
It should be also marked that the road was closed in the aftermath of the second intifada of 2000 to be re-opened in 2012. After that year, the Israeli occupation opens and closes the road repeatedly to collectively punish the residents of the area.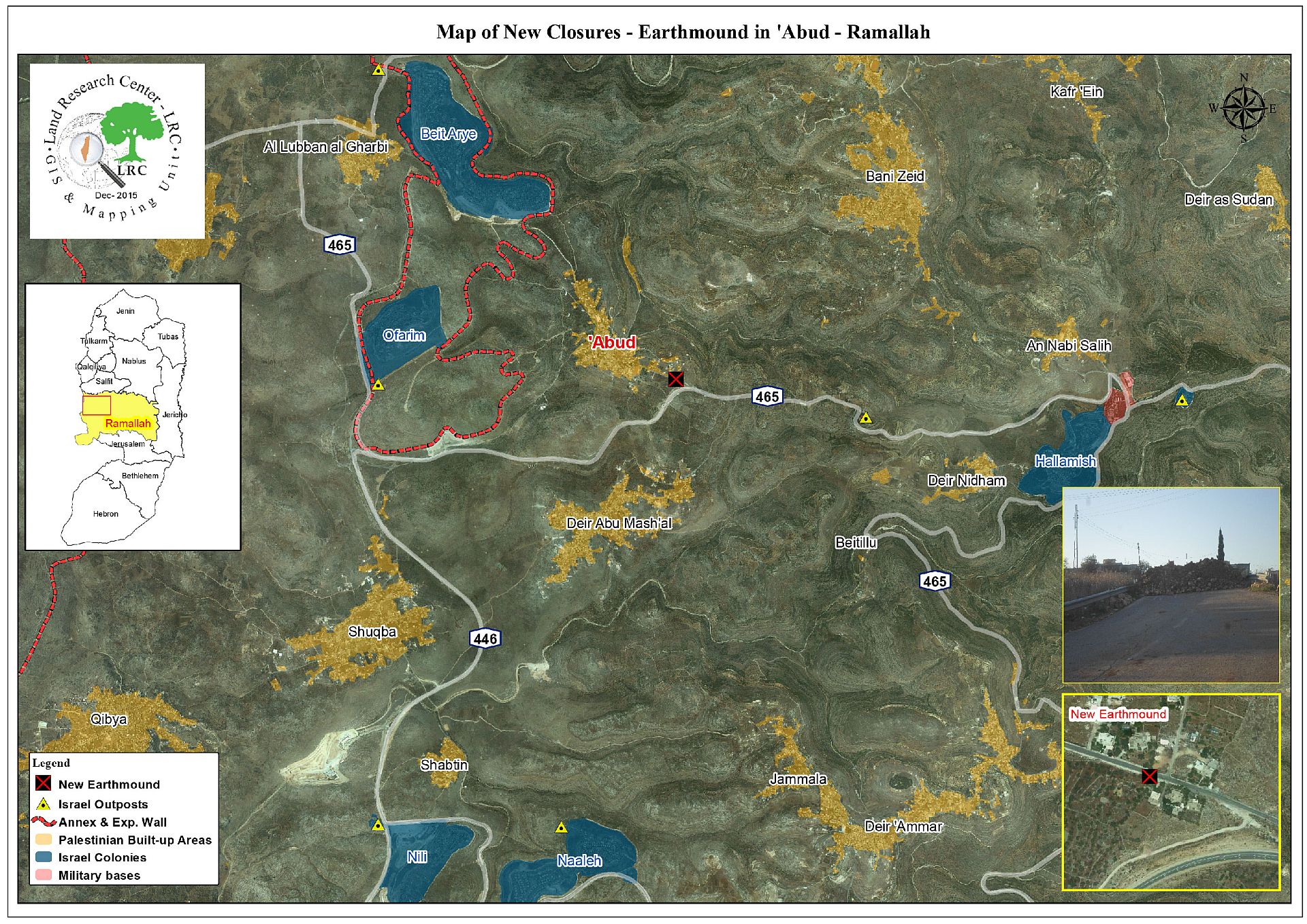 Map 1: the closed entrance of 'Abud on December 04, 2015
The ongoing closure increases the suffering of residents:
It is reported that the Israeli forces have been insisting, over the past 15 years, on closing the road that links the village of 'Abud to Al-Lubban Al-Gharbi village. The original distance was 3km but exceeded 14 km after the closure.
Historically, the road used to be the linking point between the West Bank and the northern part of Palestine during the Ottoman era. In the same time, the Israeli government is currently linking Ofarim colony to Beit Areh through the closed the roadentrance. This will eliminate any chance to re-open the road as a result.
Prepared by
The Land Research Center
LRC