The occupation shuts Hebron radio Station of Al-Hurria and confiscates its equipments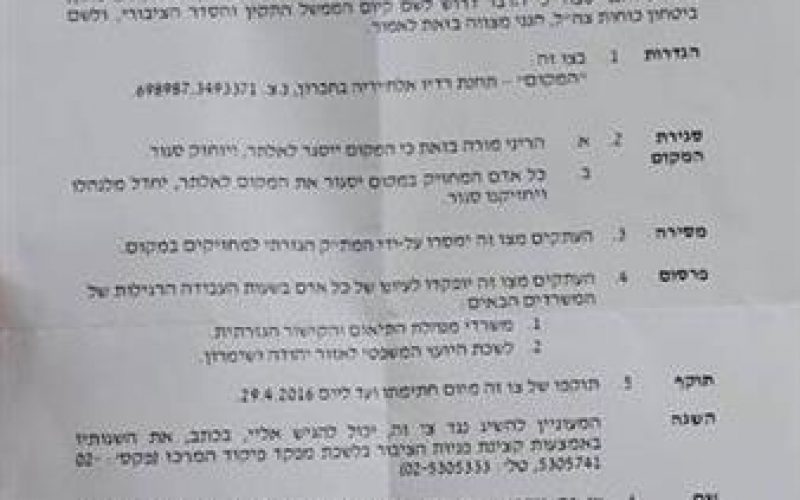 Violation: closing a local radio station
Location: Hebron
Date: November 03, 2015
Perpetrators: Israeli Forces
Victims: AL-Hurria Radio station
Details:
The Israeli occupation authorities on November 03, 2015 closed a media outlet in Hebron city after confiscating its equipments. It is reported that a force from the Israeli occupation raided the building in which the radio station is founded, cut the broadcast and confiscated all equipments. The confiscated items were moved through military trucks. Noteworthy, the radio station is located in Hraizat building in the area of Da'erat Al-Siar, north Hebron city.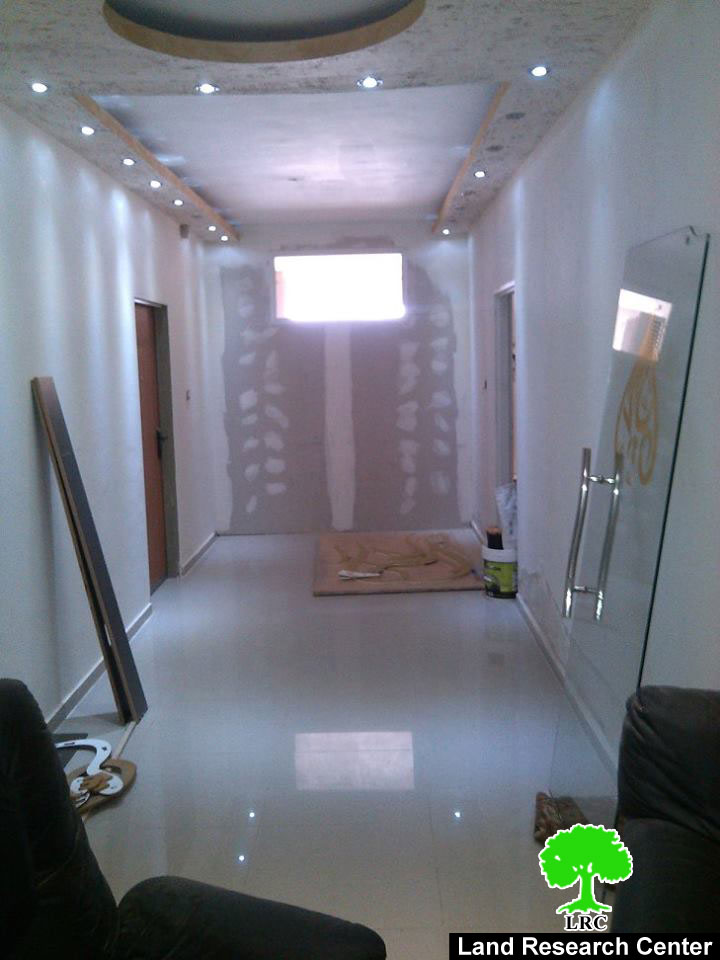 Photos 1-7: signs of sabotage at the radio station
The Israeli occupation authorities confiscated the following equipments:
The transmitter
Sound mixer
Stereo (3)
Surveillance system
Surveillance cameras (12)
T.Vs (4)
Microphones, cameras and other broadcasting equipments
The force also wreaked havoc in the interior and stole some money that was left there. The manager of AL-Hurria radio station Ayman Al-Qawasimi said that their total loss was estimated of $ 350,000. The force also served a closure military order for six months on the radio station, which ends up on April 29, 2016.
Prepared by
The Land Research Center
LRC