The Israeli occupation takes new measurements to harass Palestinian merchants in the periphery of Al-Jalama checkpoint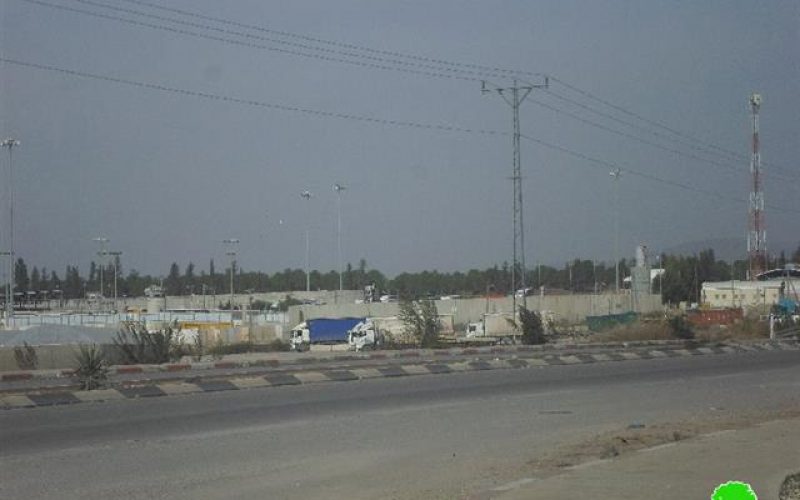 Violation: restraining trade movement nearby Jalama checkpoint
Location: north Jenin
Date: November 01, 2015
Perpetrators: Israeli Forces
Details:
The Israeli occupation forces have lately escalated harassments against merchants and trade in the periphery of Jalama checkpoint that separates the West Bank from the occupied territories of 1948.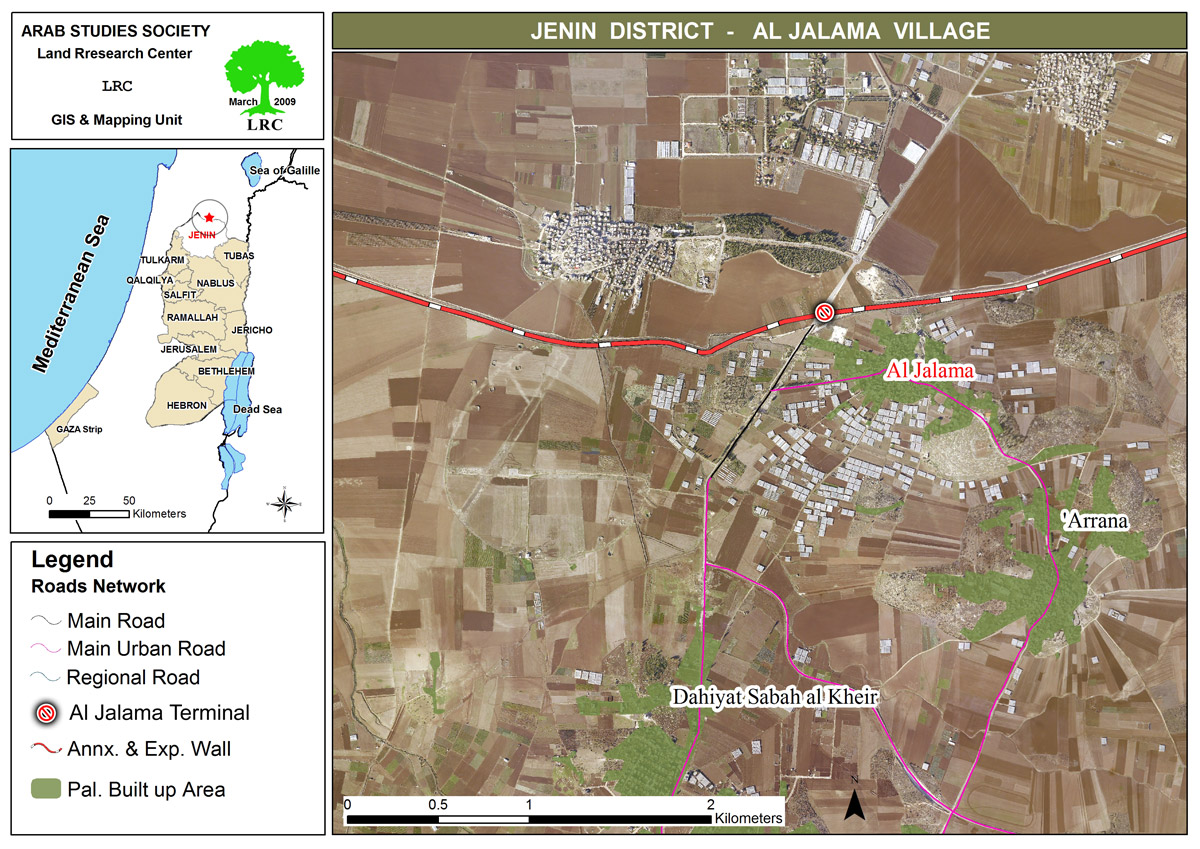 Since the beginning of November 2015, the occupation forces went after vendors and merchants, who promote for their goods and products in that area. Many families live off of selling goods in that area in the shadow of high rate of employment and lack of jobs.
Israeli forces are reported to demolish the selling points "stands" and to confiscate their goods to deter people from working there.
Hajj Yousef Al-Omari (56), who has a vegetables selling stand was forced, along with others, to leave the area after being threatened by the occupation. Yousef provides living for a 7 member family including two university students; he used to work inside the areas of the armistice line "green line" but was later denied access due to security reasons. Hajj Yousef was left with the only to choice to sell vegetables nearby Jalama checkpoint but he is now threatened of getting his source of income cut off.
Hajj Yousef is one of many examples, who are threatened to get their sources of income cut off in that area.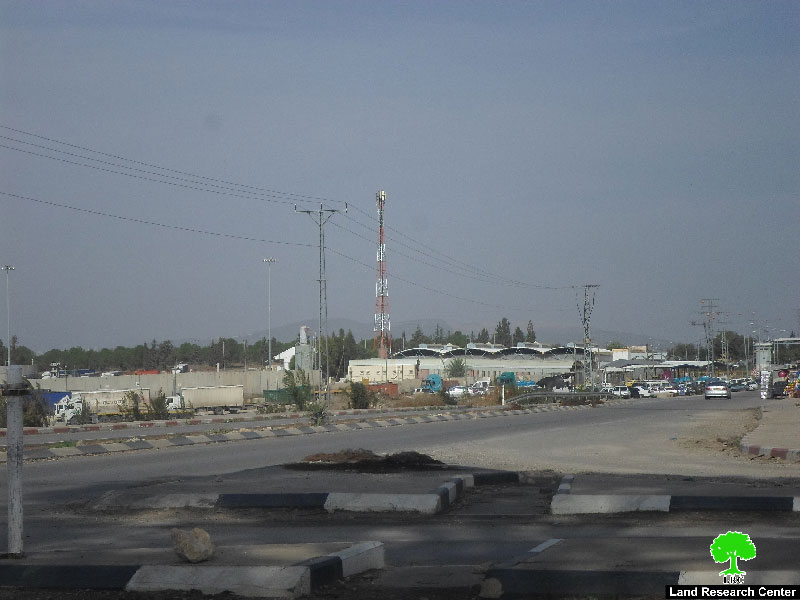 Specifying the amounts and quality of goods to be brought from areas inside of the armistice line:
The Israeli occupation has been imposing conditions and measurements on the quantities and types of goods to be brought from areas inside the armistice line of 1967.
The Jalama checkpoint was established in 2003 to separate the occupied lands of 1948 from the West Bank. It imposes thorough search of people and goods in and out the area.
Suffering is not only limited to those who live in the West Bank but it also reached the residents of the occupied territories of 1948; especially at times of going back and forth Jenin city. Despite talks on facilities to be offered at the checkpoint, the occupation deals with people who travel through this checkpoint in a very inhumane and humiliating manner.
People complain about being detained and delayed for hours at the checkpoint, not mentioning the detailed search of their personal belongings.
Prepared by
The Land Research Center
LRC