The Israeli occupation closes a second radio station in Hebron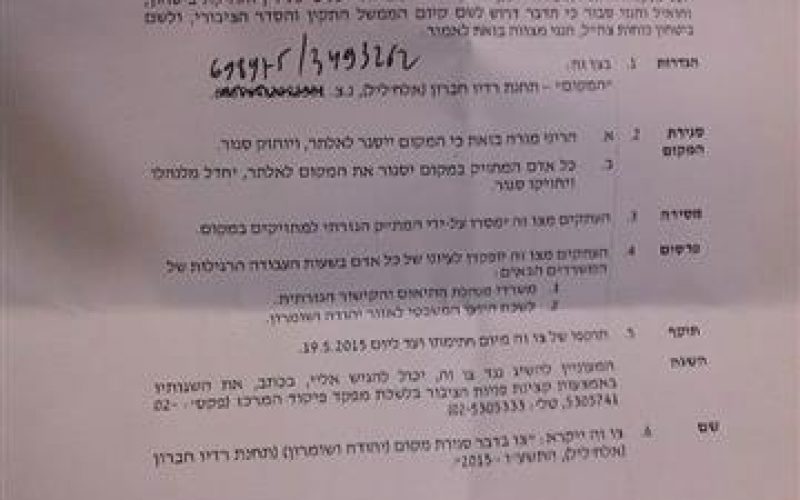 Violation: shutting down Al-Khalil radio station
Location: Ras Al-Jura-Hebron
Date: November 20, 2015
Perpetrators: Israeli Forces
Victims: the staff of the radio station
Details:
For the second time in the course of two weeks, the Israeli Forces shut down a media outlet in the city of Hebron. After closing Al-Hurriya radio station on November 03, 2015, the Israeli Forces came back and closed Al-Khalil radio station.
It should be marked that the Israeli Forces raided the area of Ras Al-Jura where the radio station is located and asked the workers there to evacuate the building in preparation for closing the station.
Israeli soldiers then cut off the power and internet and landline cables at the station building. Other soldiers deactivated the surveillance system, confiscated the transmission devices and moved them to an unidentified place through military trucks.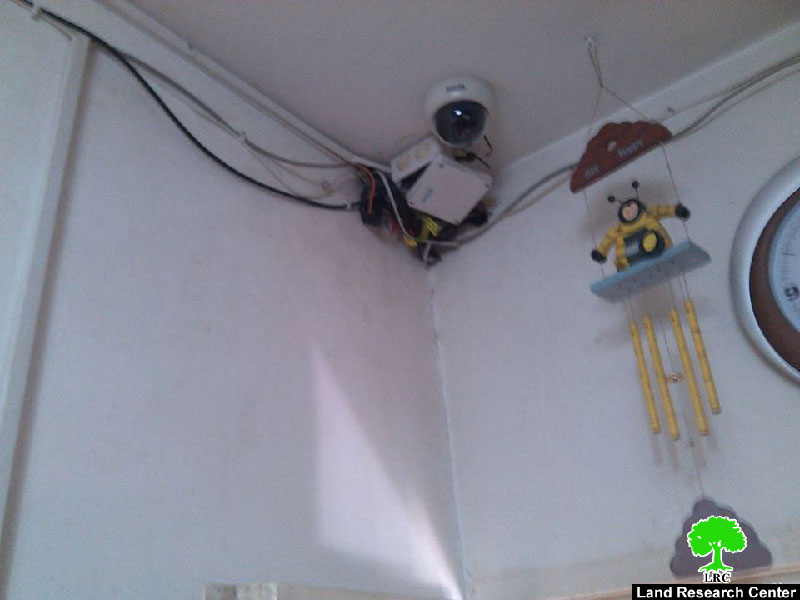 Photos 1-5: signs of sabotage and damage at the radio station
The occupation soldiers confiscated the following:
Two transmission devices
Recording devices and microphones
Three sound mixer
A television
Before leaving the scene, the attacking force delivered the station's manager the military order no. 1651, which came under the title of "closing a place". Noteworthy, the closure is for a period of six months.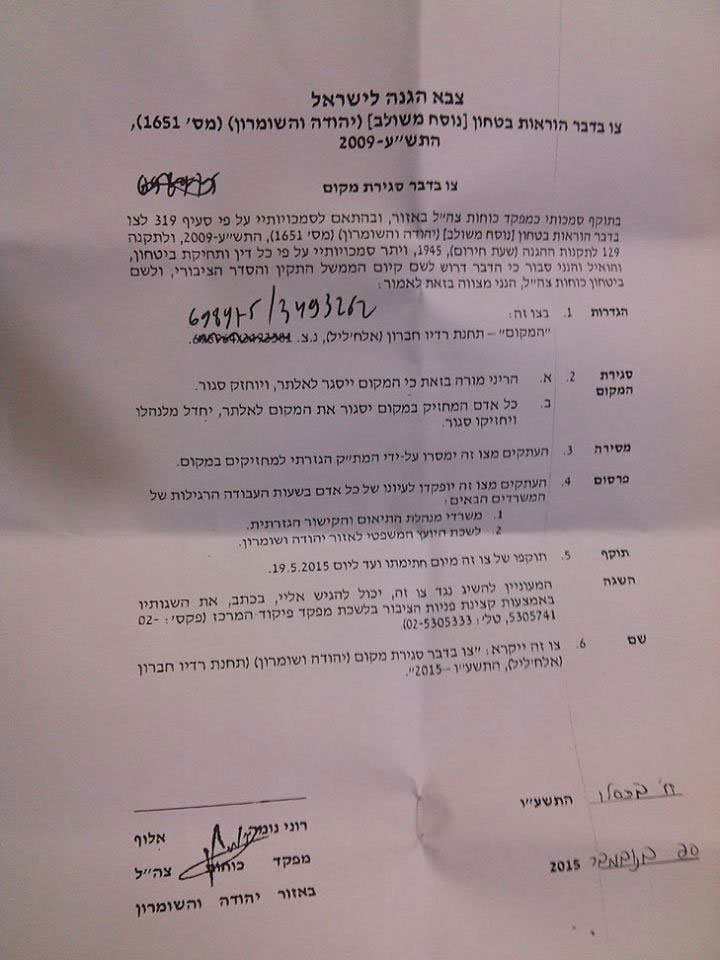 Photo 6: Israeli military order no. 1651
Prepared by
The Land Research Center
LRC