Israeli Court notifies Sub Laban family of eviction within 45 days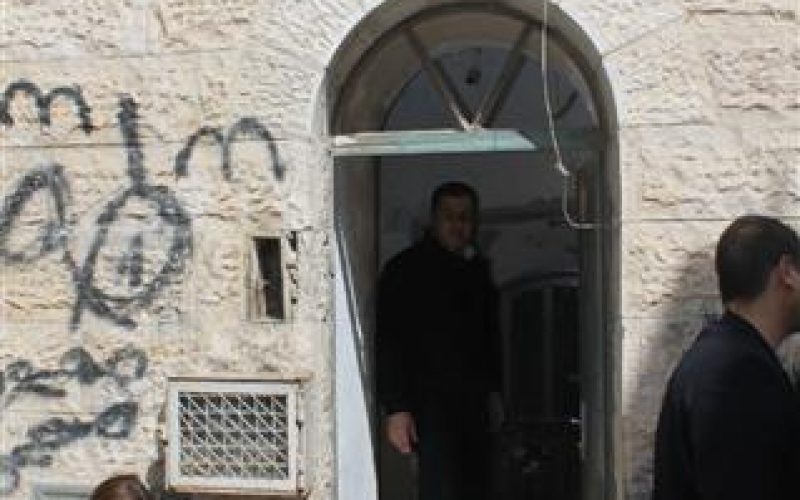 The Central Court of Israel rejected the plea submitted in regard to evicting the residence of Sub Laban family in the Old City of Jerusalem. The Court rejected on December 11, 2015 the plea of Sub Laban family that was accepted by the Magistrate court on September 2014 and ruled a 10,000 NIS fine on the family.
Citizen Ahmad Sub Laban told Land Research Center the following: "The court believed the narrative of colonists rather looking at the plea we submitted"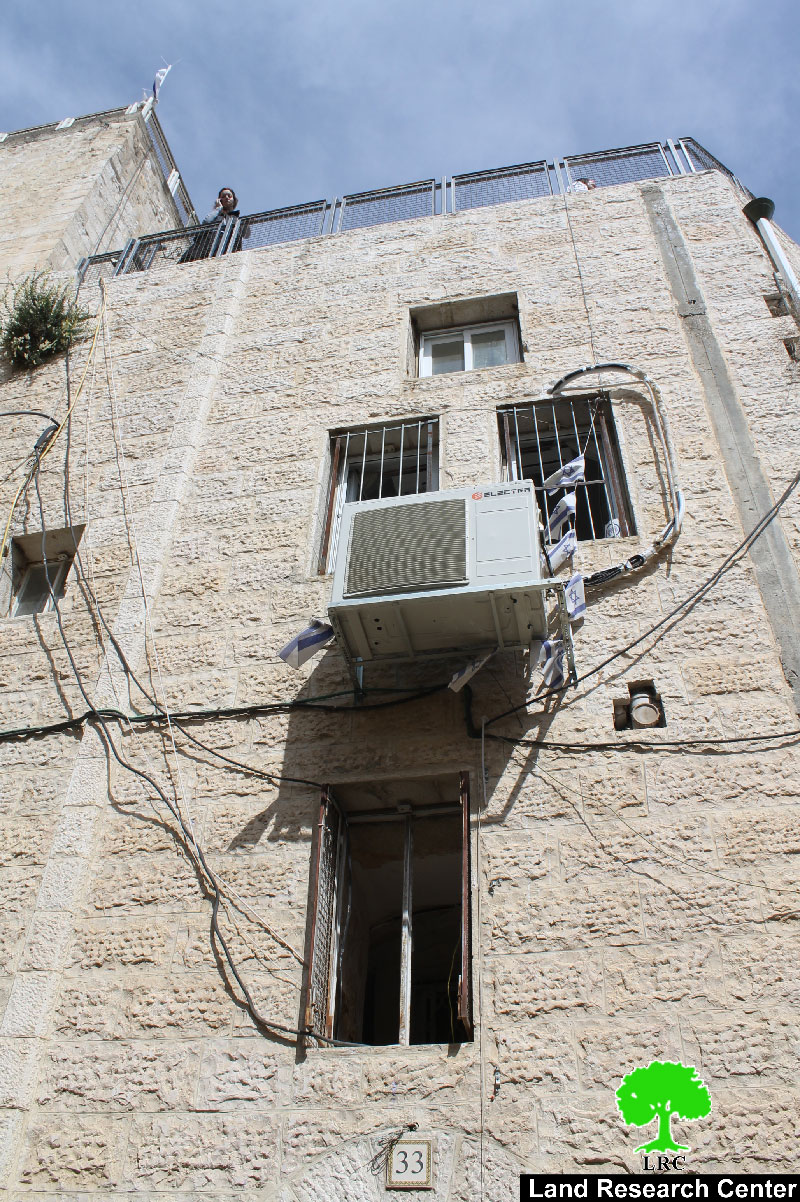 Ghiath family leased the structure from the Jordanian government in 1954 but since Israel occupied East Jerusalem in 1967, the property has fallen under the control of the Israeli Guardian of Absentee Property. Ghiath family has succeeded in obtaining a legal status of "protected tenant" on the property in 2001 after a long tribunal war that started back in mid eighties"
Ever since, the colonial association attempted bribe the owners to leave the residence but never succeeded. Colonists have been constantly harassing the family; the residence that is located in the Islamic quarter has gotten its gate closed by colonists as well. Also, colonists tried three times to take over the property by force.
That changed in 2010, when the Israeli Guardian of Absentee Property transferred ownership of the Sub Laban home to the settler group Ateret Cohanim. The group then assigned the management of the place for the godfather of the colonization Eli Itay; it is then when the association filed an eviction case against Ghaith family.
The family sought help from attorney "Abraham Gorn" who later died in 2012. Thus, Palestinian bodies assigned a new attorney for the case named Mohammad Dahla. Ghaith family lost the case on September 14, 204 but was never informed about this but on October 28, 2014.
On November 18, 2014, the family underwent an eviction following a decision made by the Magistrate court. Colonists then changed the locks on the residence's door and informed the family that the magistrate's decision must be executed since it was not objected to within the legal deadline, which as a matter of fact was over, taking into account the decision was made on September 14, 2014.
On March 16, 2015, a big number of fanatic colonists tried to take over the property but people of the area stood up for them. Also, attorney Dahla obtained a one day deadline to appeal to the eviction order in Israel Supreme Court.
Prepared by
The Land Research Center
LRC