The Israeli occupation notifies a structure with stop-work in Nablus city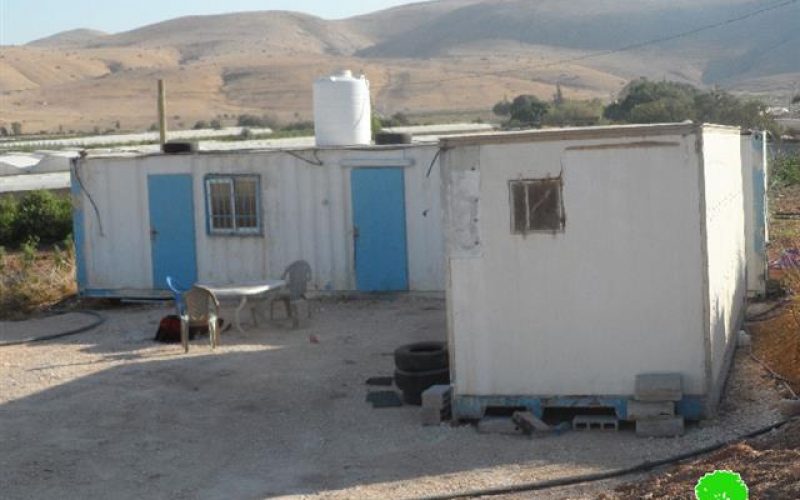 Violation: serving a stop-work order
Location: Furush Beit Dajan village
Date: September 16, 2015
Perpetrators: Planning and Construction Committee- Israel Civil Administration
Victims: farmer Nasir Abu Jeish
Details:
The village of Furush Beit Dajan as other Palestinian villages depends on agriculture as a main source of income for its inhabitants. The village is famous for water abundance and fertile soil, which nourish the sector of agriculture.
It should be marked that the village is being targeted by the Israeli occupation, which has been taking over water resources and confiscating agricultural lands from the area.
The Planning and Construction Committee- Israel Civil Administration delivered Citizen Nasir Abu Jeish the stop-work order no.200854 on his two caravans (12m2 each). The structures were used as a storehouse for fodder and agricultural equipments. Noteworthy, the farmer owns a plot of 12 dunums in area that is planted with citrus and olives.
The effected owner was given a deadline until October 11, 2015 to complete all licensing procedures. This comes in time with the hearing session for the Inspection Sub-Committee- Israel Civil Administration in the court of Beit El Colony to consider the status of the notified structures.
Non-stop land confiscation:
It should be marked that the Israeli occupation authorities confiscated 10,000 dunums from the village's land after the year 1967, taking into account that the village's total area is 12,000 dunums. Noteworthy, the expropriated area was used to establish the colony of Al-Hamra.
The Israeli occupation authorities also compelled the houses' owners to pay leasing fees on their houses on the claim that the structures are categorized as "absentees' properties".
The village accommodates 8 houses built before the occupation, which have Tabo registration papers. Despite the papers, owners cannot run any rehabilitation on the houses, which are as a matter of fact notified with demolition.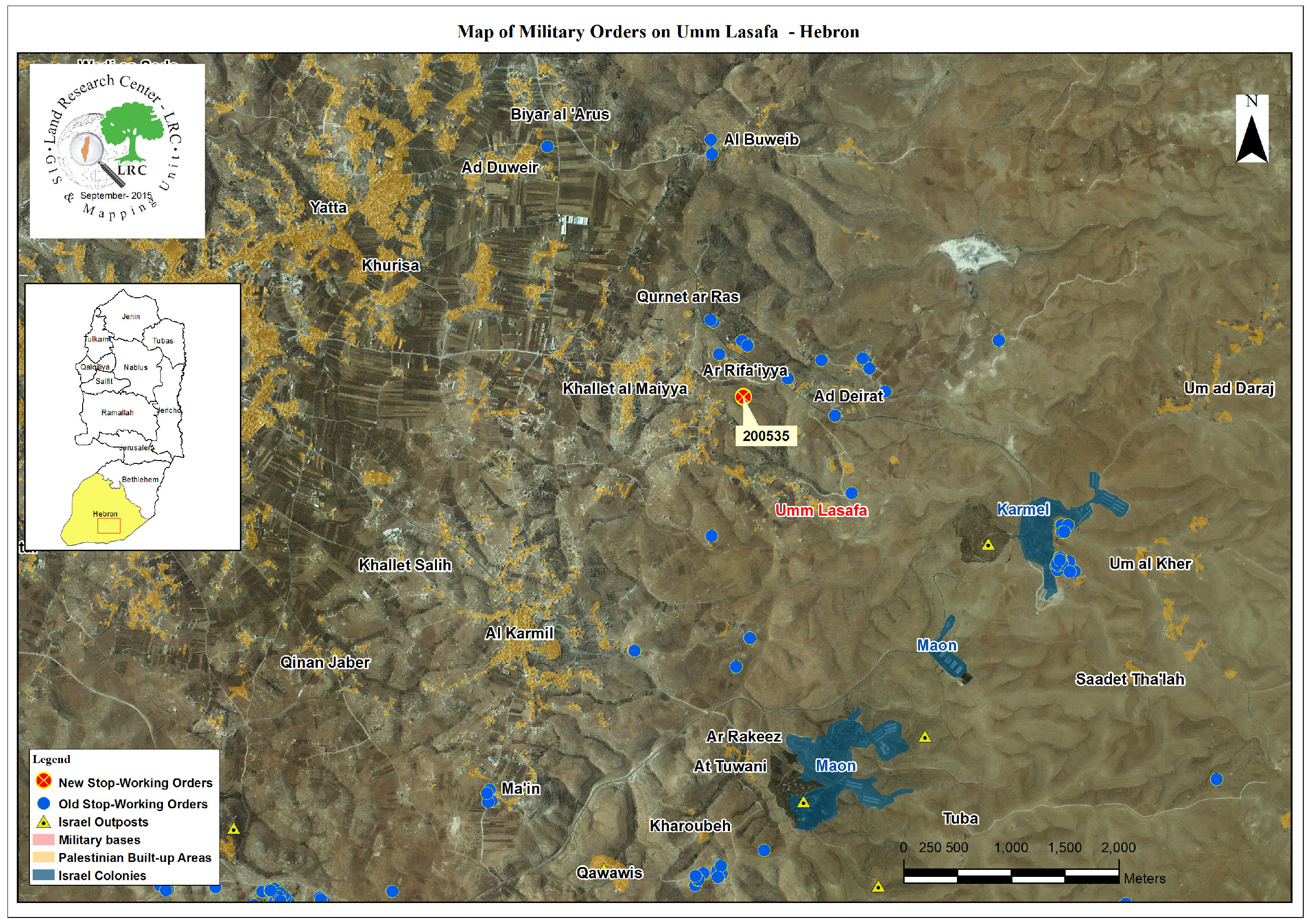 A member from Beit Dajan village council Azaam Mohammad told a researcher from Land Research Center the following:
"Israeli measures caused to weaken the living conditions of the villages' residents; population decreased to 1200 out of 6000 people in 1966. The two only gas stations were closed and the only landline was cut off. It should be marked that three kids from the area died at the checkpoints installed at the entrance of the city.
Prepared by
The Land Research Center
LRC