Stop-work orders on residential and agricultural structures in Jericho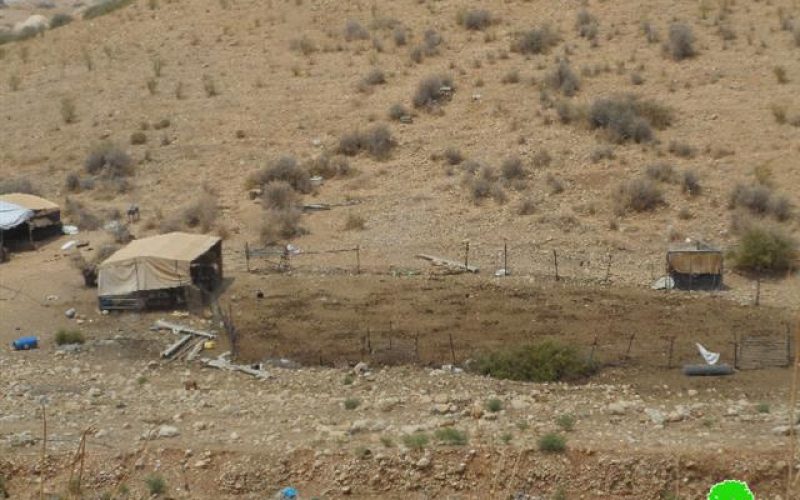 Violation: serving stop-work orders
Location: Al-Nuwei'ma and Jiftlik- Jericho
Date: August 30-31, 2015
Perpetrators: Planning and Construction Committee- Israel Civil Administration
Victims: three Bedouin families
Details:
The Israeli occupation continues its campaign against Palestinians residing in the area of Palestinian Jordan Valley (Al-Ghoor). Since the year 1967, the occupation planned to take over the area and empty it from its indigenous inhabitants through various discriminative and inhumane means. Noteworthy, all families have been served demolition or stop-work order in the area.
Planning and Construction Committee- Israel Civil Administration on August 30, 2015 served Citizen Ibrahim Al-Zaid the military order no. 306454, which includes giving "an additional opportunity to object a demolition" order. Noteworthy, the previous demolition order was served on barrack for sheep (60m2) on November 28, 2010; the affected was given a three day deadline to object to the order by then.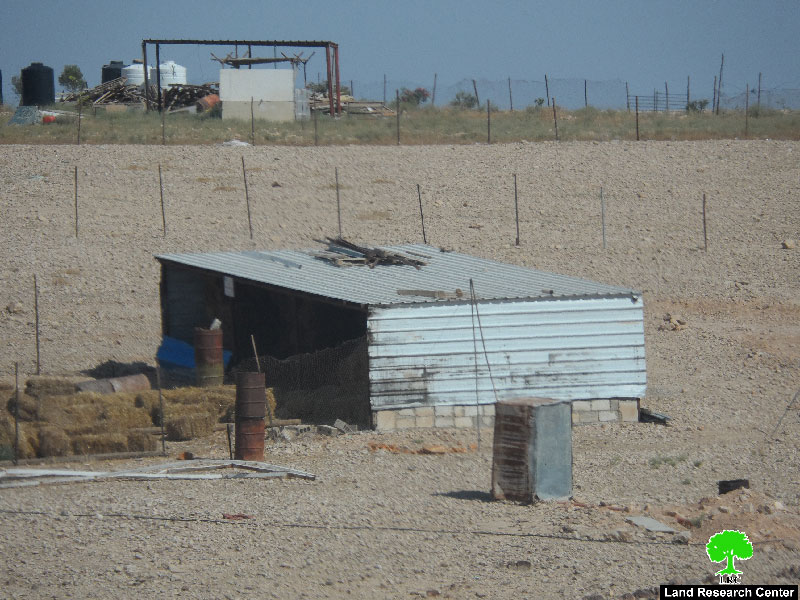 Photo 1: the targeted barrack by the new order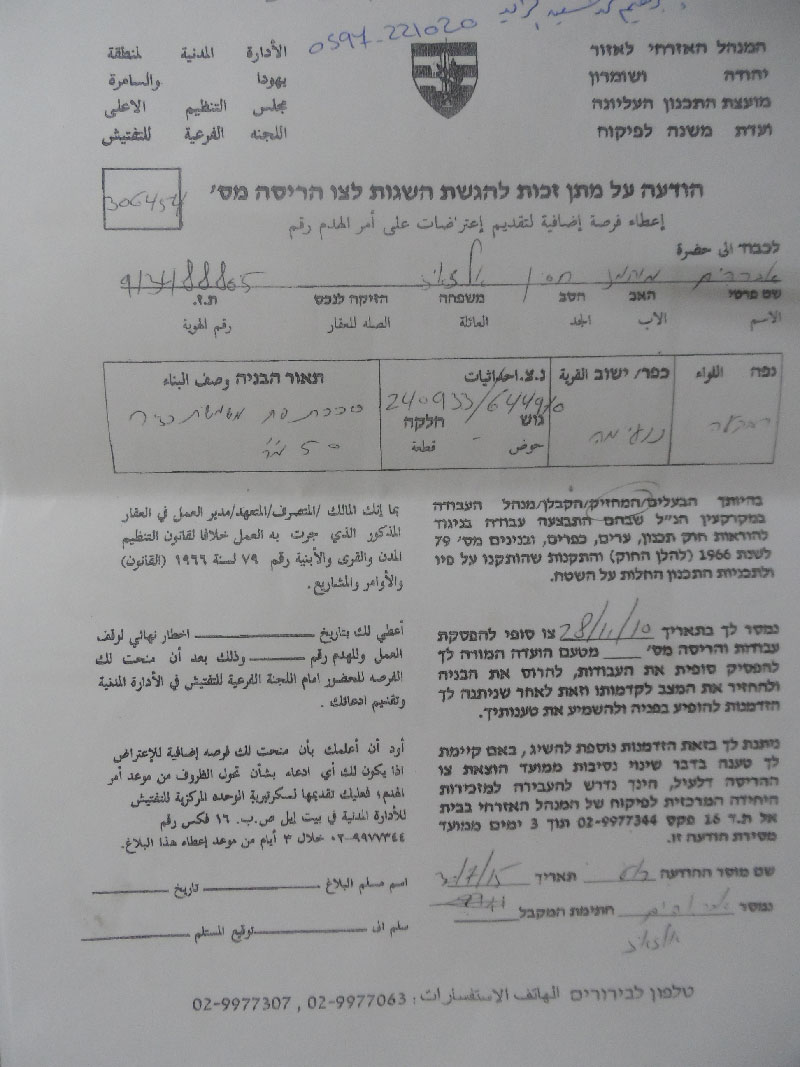 The order no. 306454 served on the barrack
The community of Arab Al-Zaid (350 people according to the chieftain) have witnessed a series of raids by the Israeli occupation two years ago, which resulted in the demolition of a number of barracks, residences and sheep barns. Also, the community's only mosque (Ali Bin Abi Talib Mosque) was also demolished as well
Targeting two families in Al-Jiftlik area:
Planning and Construction Committee- Israel Civil Administration on August 31, 2015 raided the area of AL-Jiftlik, north Jericho city and delivered two families stop-work orders on their structures under the claim of "unlicensed construction".
According to the military order, the affected were given a deadline until September 16, 2015 to complete all licensing procedures. This comes in time with the hearing session for the Planning and Construction Committee- Israel Civil Administration in the Israeli court of Beit El to consider the status of the notified structures. The following table shows information about the affected people due to the order:
| | | | | | |
| --- | --- | --- | --- | --- | --- |
| Affected citizen | Family | Minors | Nature of structure | No. of order | Photo |
| Anwar Aby Judih | 7 | 3 | Metal slaps barrack (welding workshop) | | N/A |
| Khalil Kharbish | 9 | 4 | Tent for sheep (452) | N/A | |
| Total | 16 | 7 | | | |
Source: Field observation- Department of Monitoring Israeli Violations- Land Research Center-2105
It should be marked that the area of Al-Jiftlik is considered a hotspot for Israeli plans of takeover and Judiazation. The area is undergoing daily targeting that reach out residential and agricultural structures.
Prepared by
The Land Research Center
LRC