Banning power providing to artisan wells in the Qalqiliya village of Jayyous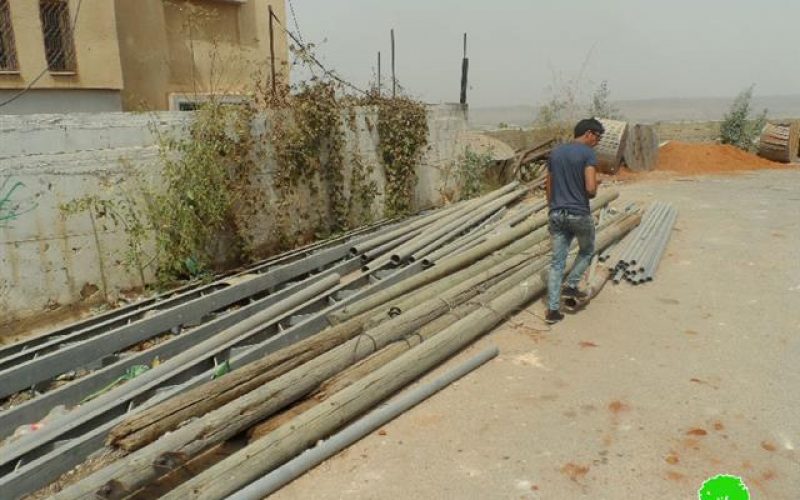 Violation: prohibiting power supplying to artisan wells
Location: Jayyous village- Qalqiliya
Date: September 01, 2015
Perpetrators: Israel Electricity Authority
Victims: residents of Jayyous
Details:
The Israel occupation army continues on the prohibition of power supply to the four artisan wells, which are isolated behind the apartheid wall in Jayyous village since 2000. This increased the prices of the drinking and irrigation water. Noteworthy, the four wells now depend on electricity generators to pump water for the area.
The chairman of Jayyous village council told a researcher from Land Research Center the story as follows:
"Jayyous depends on underground water to meet the needs of the villagers for drinking and irrigation water; the area accommodates six artisan wells that are located in the western part of the village. Noteworthy, those wells provided water for the neighboring villages but became isolated behind the apartheid wall in the year of its establishment in 2000. This created many hardships for the residents of the area in terms of moving diesel for the electricity generators and water pumps. Also, maintenance formed a huge obstacle in the face of residents, not mentioning the different hindrances the Israeli occupation imposes".
It should be marked that the village council of Jayyous tried so hard since 2004 and until now to provide the area of the wells with power instead of using diesel to operate the generators in order to reduce the cost of each cubic meter of water, which now costs around 5 NIS ($1.2). The idea of providing power to the area was totally refused by the occupation under the claim of "security purposes".
Photos 1-2: the apartheid wall with a view of the isolated lands and one of the wells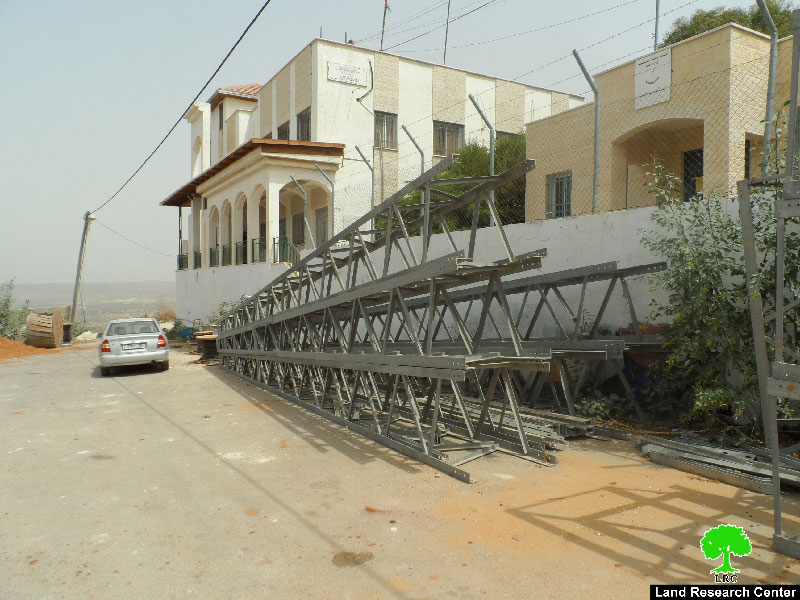 Photo 3: the high tension electricity towers that were banned installation
After dismantling a segment of the apartheid wall in the area of west Jayyous by 2012, an area of 2450 dunums of the 8600 isolated dunums were restored to Palestinians. Also, two water wells were also restored where the other four stayed behind the wall. One well named Yabuk pumps 80m3 per hour and provides the village with drinking water in addition to irrigating 70 dunums. The other well named "Ghneim" is now under maintenance and no specific statics about its production capacity are available.
It should be marked that the village council of Jayyous in cooperation with Palestine Electricity Authority in 2013 managed to provide the wells with power, which reduced the production cost of one cubic meter from 5 to 3 NIS. Noteworthy, the four isolated wells are still denied power by the Israeli occupation. The following table shows information about the affected wells:
| | | | |
| --- | --- | --- | --- |
| Targeted well | Production capacity (m3 hour) | Served dunums by the well | Remarks |
| The well of Lutfi Omar | 95 | 300 | Used for drinking water and for agricultural ends |
| The well of Sami Abdallah | 65 | 250 | Serves lands from Falamya and Jayyous villages |
| The well of Ridda Abu Khadir | 100 | 200 | Serves lands from Falamya and Jayyous villages |
| The well of Ashour | 95 | 300 | Serves lands from Falamya and Jayyous villages |
| Total | 355 | 1050 | |
Prepared by
The Land Research Center
LRC