A demolition on construction location in the Hebron village of Yatta
Violation: serving demolition order
Location: Al-Deirat village- Yatta
Date: September 16, 2015
Perpetrators: Israel Civil Administration and army
Victims: Citizen Mousa Al-Adra
Details:
The Israeli occupation authorities on September 16, 2015 served a stop-work and demolition order on a construction location owned by Citizen Mousa Al-Adra from the area of Al-Deirat in Yatta town. Al-Adra said that a staff from Israel Civil Administration accompanied by an army patrol arrived at the place, left the order in the location and took some photos of the scene before they had left.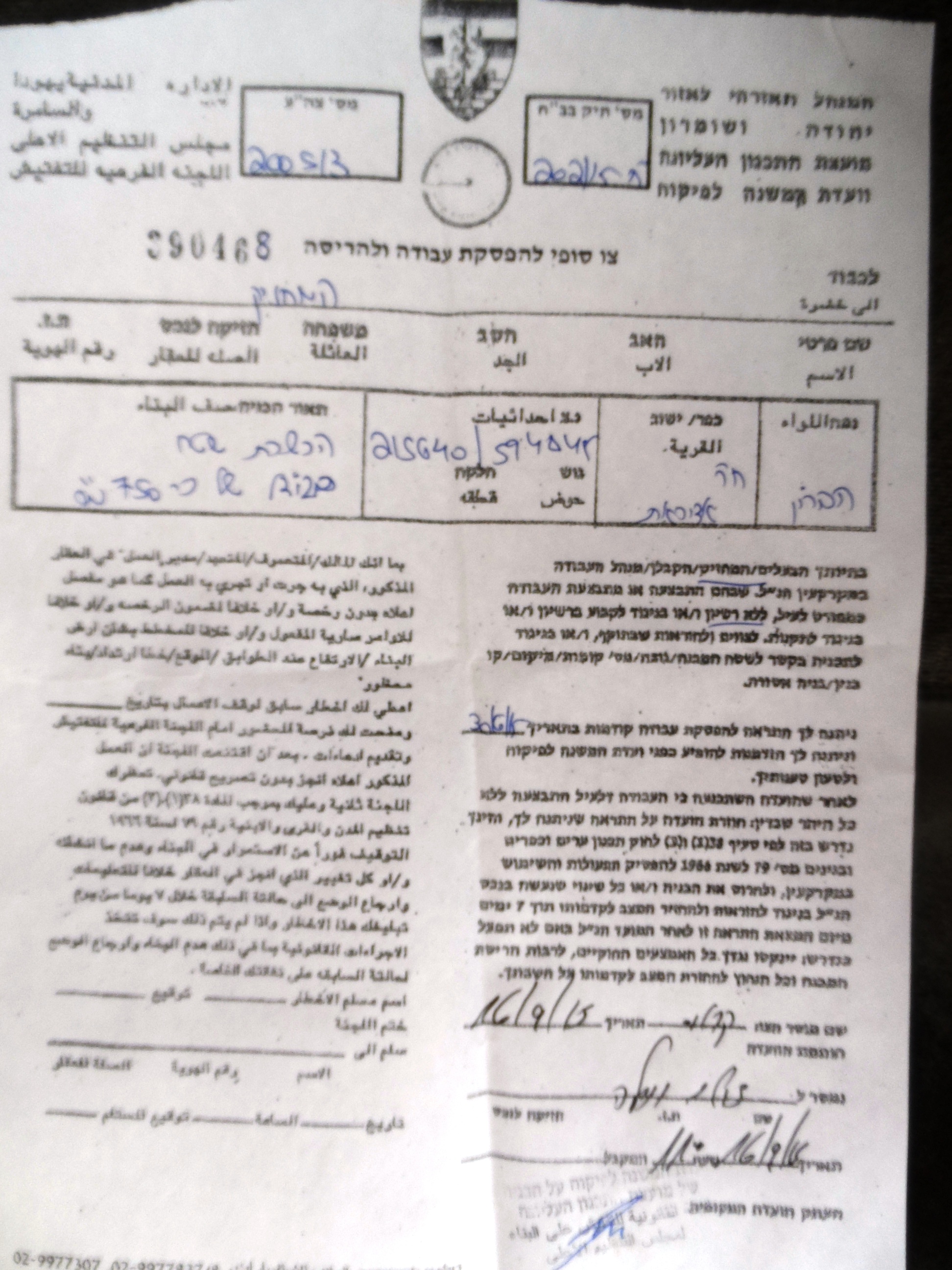 Photo 1: the stop-work order on Al-Adra structure
The construction location is of 750m2 in area; it was supposed to accommodate a group of commercial stores. The Israeli occupation authorities ordered the halt of all construction works and the demolition of what has been so far established within a one week deadline.
The Israeli occupation authorities on June 30, 2015 served a stop-work order on the same location and assigned, through the order, July 27, 2015 as the hearing session of the Inspection Sub-Committee of Israel Civil Administration in the court of Beit El to consider the status of the notified place.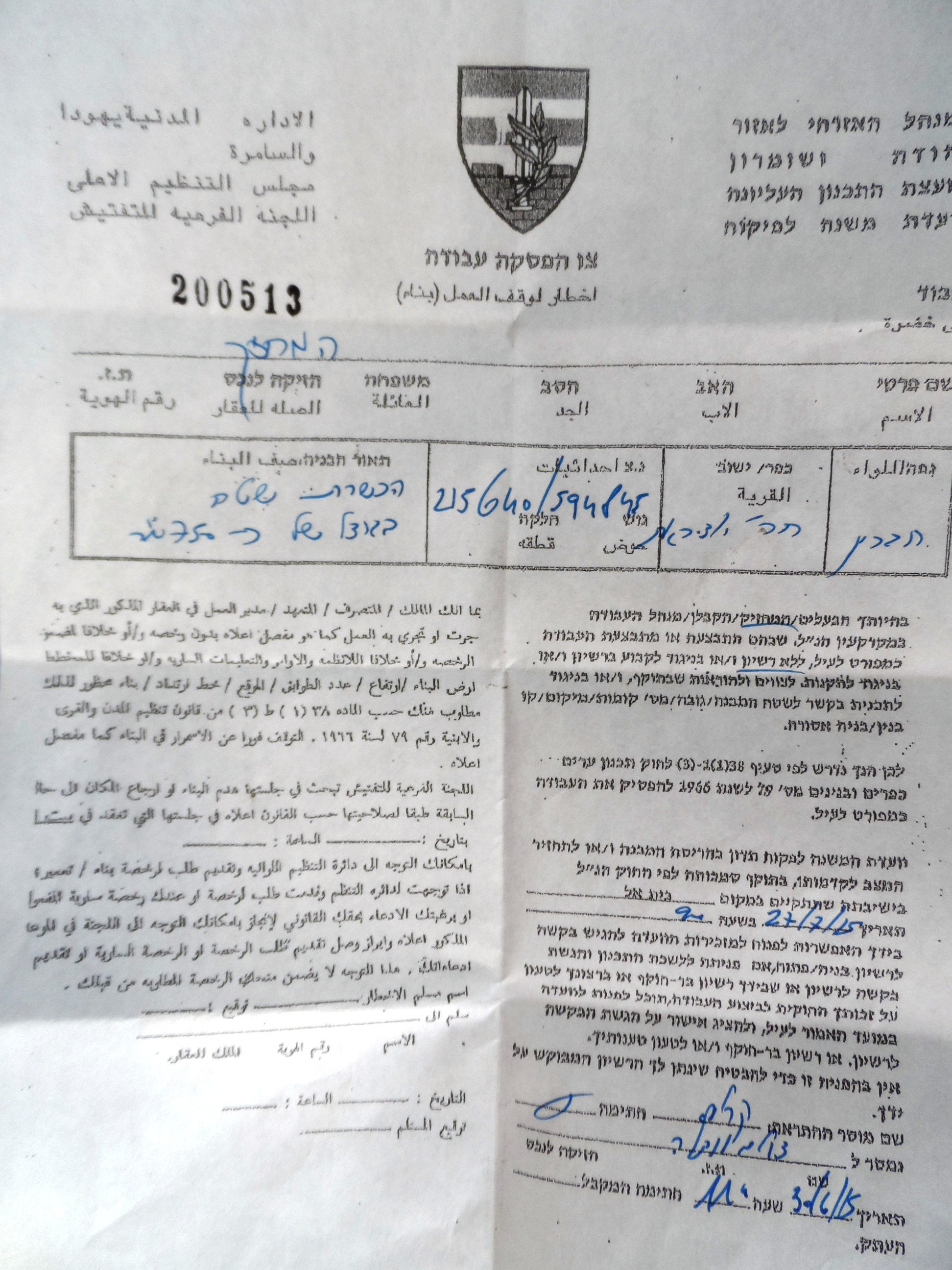 Photo 2: the previous stop-work order
It should be marked that the notified person could not attend the court's session due to lacking knowledge on objecting to such orders. Thus, Al-Adra has been recently served a demolition order on his construction location previously notified with stop-work.
Noteworthy, the affected person was given the proper guidance to object military orders after being visited by a researcher from Land Research Center.
About al-Deirat:
It is located 15km to the southeast of Hebron city and is considered part of Khallet al-Mayeih. The village is surrounded by Karnet al-Ras from the north, Khallet al-Mayeih from the west, Khirbet ez-Zwaidien from the east, and Um Lisfa from the south.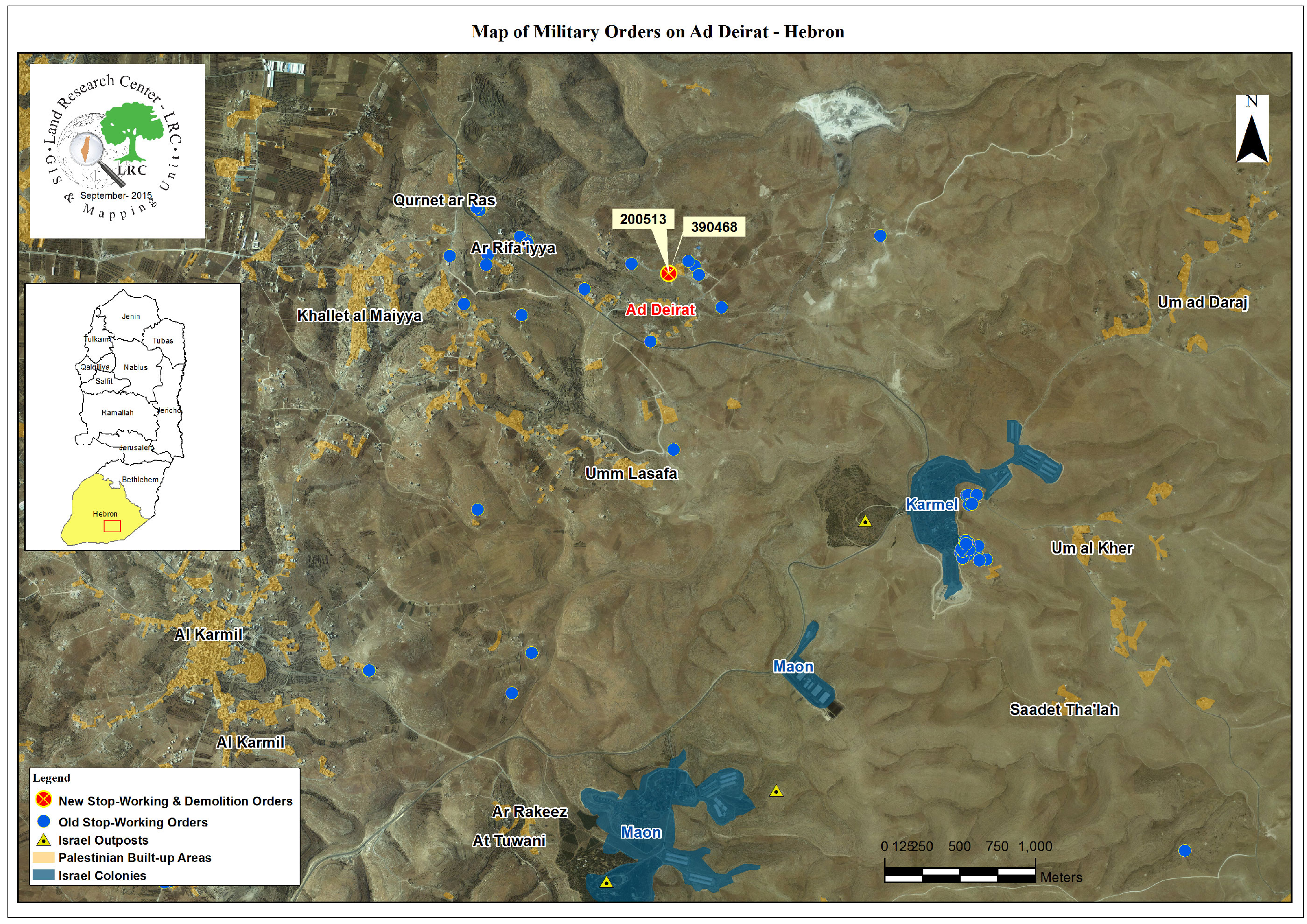 The total population of the village reached 795 people until 2007 where the total land area is estimated of 13,664 dunums, of which 68 dunums are built-up area.
It should be marked that the bypass road 356 devoured more than 452 dunums from the village's lands. According to Oslo Accords of lands classification, the village's lands are divided as follows:
2,135 dunums are classified as area A
1,933 dunums are classified as area B
9,569 dunums are classified as area C
Prepared by
The Land Research Center
LRC