Stop-work order on a water pool in the Tubas village of Ein Al-Beida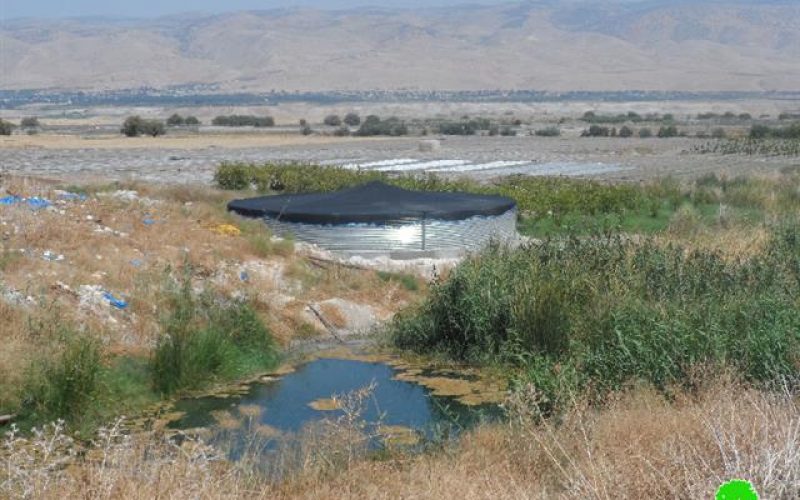 Violation: serving a stop-work order on a pool
Location: Ein Al-Beida- Tubas
Date: August 17, 2015
Perpetrators: Planning and Construction Committee- Israel Civil Administration
Victims: farmers from the area
Details:
The policy of targeting Palestinian natural resource; especially water is considered a means to pressure Palestinian to leave the areas of the Palestinian Jordan Valley (Al-Ghoor). This policy comes within the Israeli plan to take over Al-Ghoor since 1967.
It should be marked that after one month from notifying a water pool (500m3) with stop-work in the southwestern side of Al-Beida, the Israeli occupation came today and notified another one but in the eastern side of the village.
A force from the Israeli occupation army on August 17, 2015 raided the village of Ein Al-Beida and delivered farmers a stop-work order on a water pool (500m3). Noteworthy, the pool was implemented by Palestine Ministry of Agriculture with funds from the UNDP.
According to the military order no 181219; farmers were given a deadline until September 03, 2015 to complete all licensing procedures. This comes in time with the hearing session for the Planning and Construction Committee- Israel Civil Administration in the Israeli court of Beit El to consider the status of the notified structures.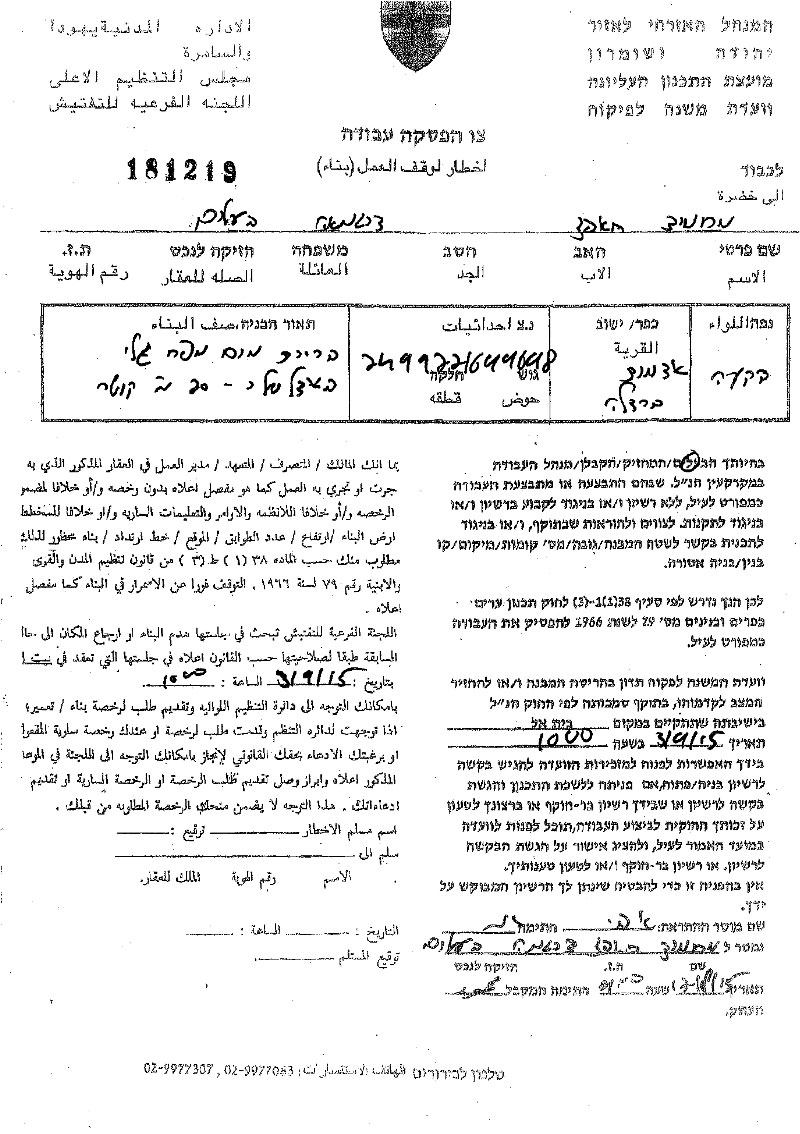 Photo 1: the military order no. 181219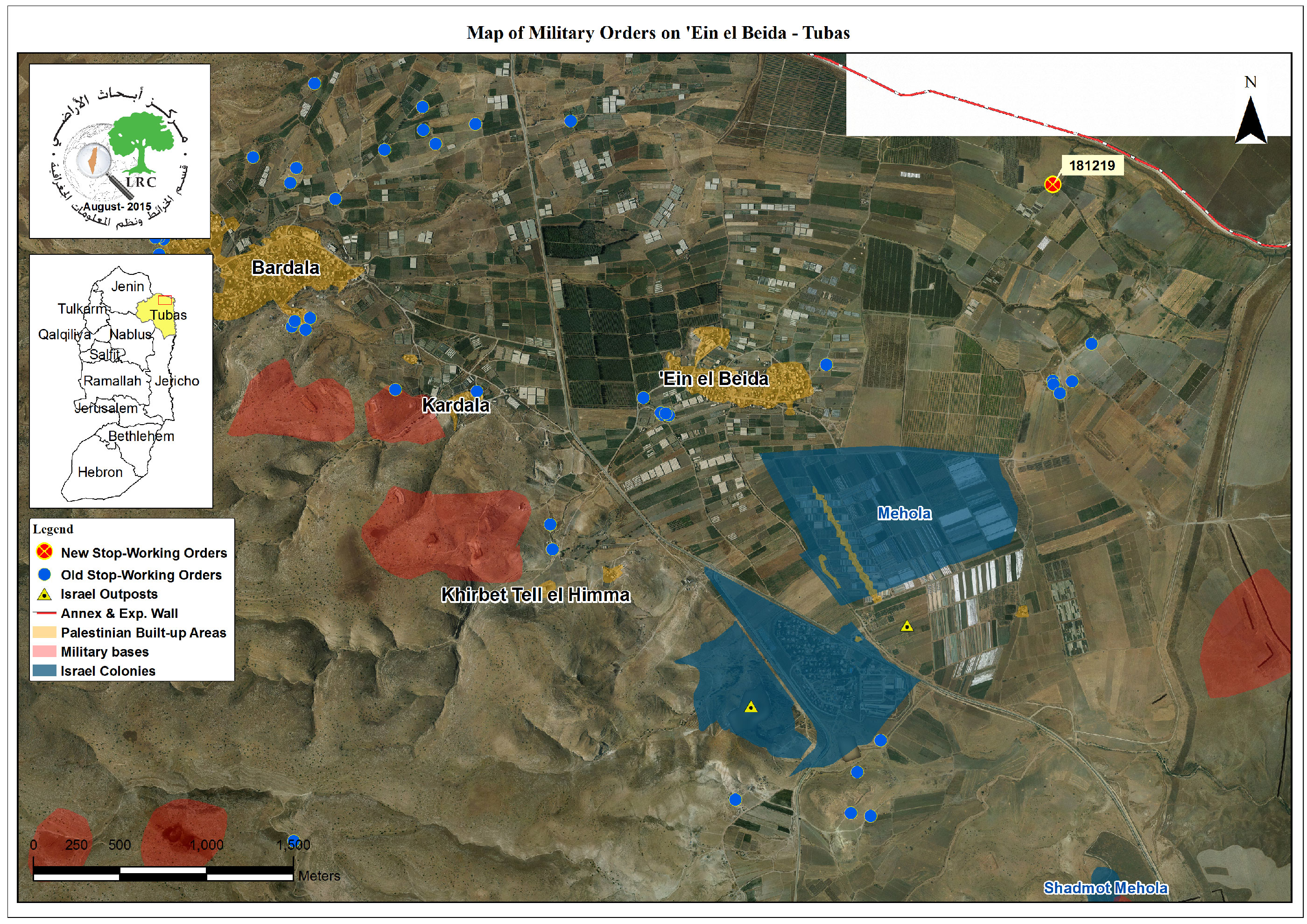 Photo 2: an aerial photo of the targeted pool
It should be marked that the notified pool belongs to seven families from the village. According to beneficiary Zamil Daraghmeh, the pool is supposed to serve an area of 850 dunums planted with field crops and vegetables.
The idea of the pool came within the framework of Rainwater Harvesting Techniques Project, which aims at achieving best exploitation and saving of water.
The chairman of Ein Al-Beida village Moustafa Sawafata told a researcher from Land Research Center the following:
"The village suffers from water scarcity despite being floating on water current". This will eventually affect the agricultural sector of the area (4000 dunums of vegetables).
It should be marked that most of the village's groundwater is founded in shallow cisterns. There are only two licensed cisterns in the village but closed by the occupation. People are now forced to buy water from the Israeli company of Mikrot, which steals the water from the confiscated resources of the village.
Mr. Sawafta also said:
"We buy around 150m3 of water (1600m3 annually), taking into account that according to Jordanian records, the existing cisterns of the village used to produce 22,000m3 annually".
Prepared by
The Land Research Center
LRC