Stop-work order on a water cistern's project in the Hebron town of Yatta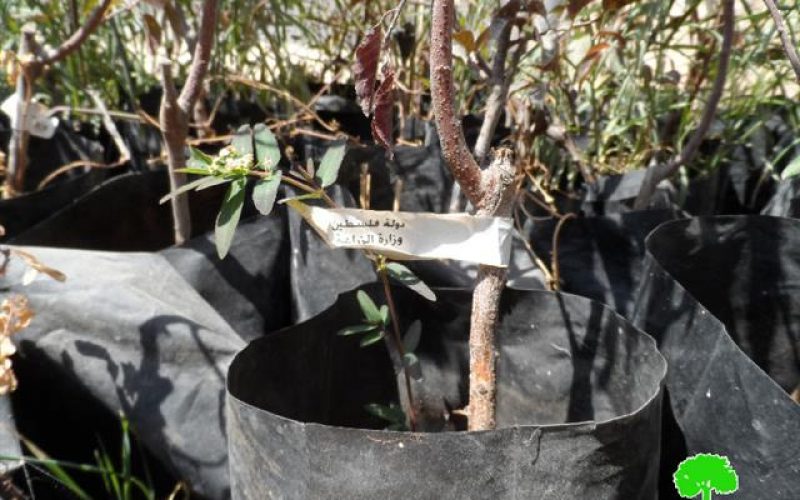 Violation: serving a stop-work order
Location: Abu Shban village- Yatta
Date: August 09, 2015
Perpetrators: Israel Civil Administration
Victims: farmers of the village
Details:
The Israeli occupation authorities on August 09, 2015 notified a project for building a water cistern with stop-work. The project is reported to be implemented in the village of Abu Shban, southeast Yatta town.
A force from the Israeli occupation army accompanied by a staff from the Civil Administration raided the villages and hanged the order on the cistern.
The order compelled a halt on construction works under the claim of "unlicensed construction". September 09, 2015 was assigned as the hearing session for the Planning and Construction Committee- Israel Civil Administration in the Israeli court of Beit El to consider whether to demolish the structure or restore its previous status.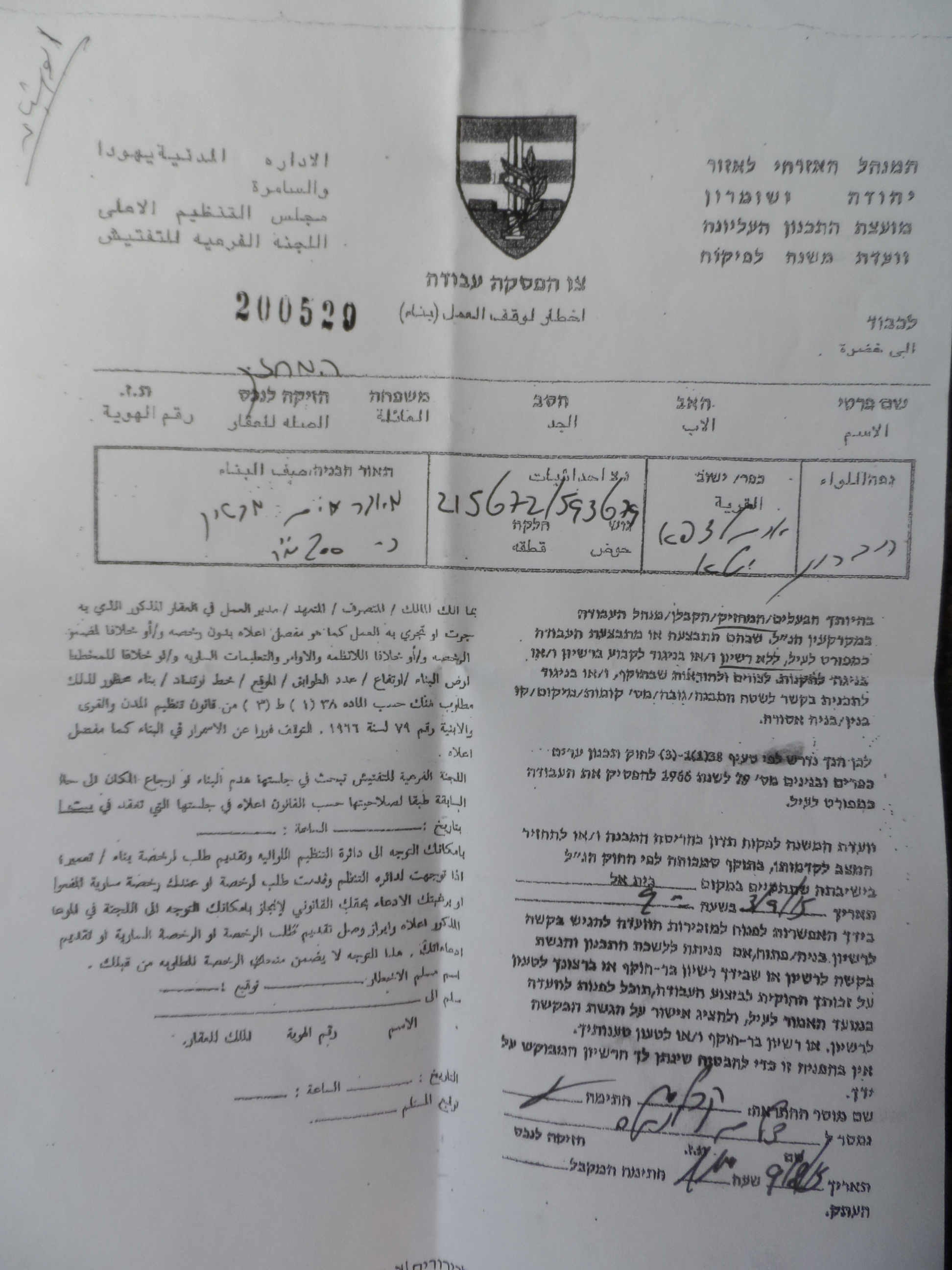 Photo 1: the stop-work order on the cistern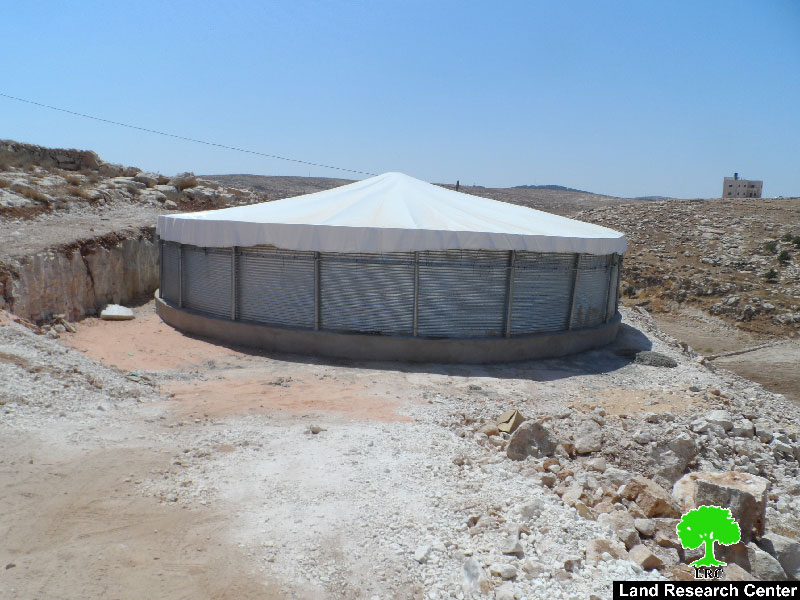 Photo 2: view of the notified cistern
The cistern is reported to be built in 2015 with funds of the UNDP; the structure was established to gather water from a nearby spring and distribute it through a water network for the sake of irrigating some agricultural lands going under reclamation in the area.
The Israeli occupation authorities served an order on one of the two cisterns (the upper one). The structures (cylinder shape) were established on a cement floor, surrounded by metal slabs and plastered with a rubber from the inside in order to prevent water leakage. The cylinder-shaped cisterns are roofed with shade cloth.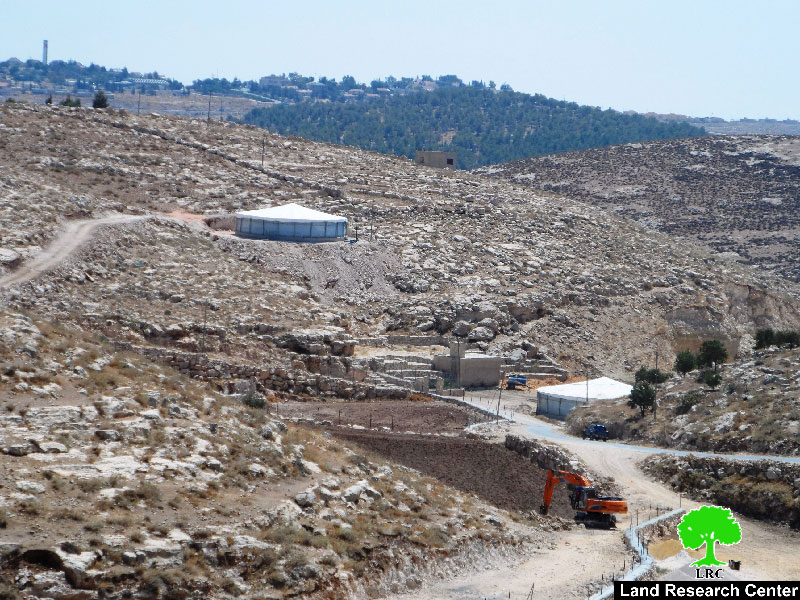 Photo 3: view of the cisterns and the water spring
The water spring of Abu Shban will provide the two cisterns with water through pumps. Specific pumps will be attached to the cistern to distribute irrigation water through the planned-to-be built networks.
An area of 100 dunums of agricultural lands is going under reclamation next to the cisterns' project. The Ministry of Agriculture has provided the owners of those lands (25 beneficiaries) with seedlings to be irrigated by the project.
Photos 4-5: the lands under reclamation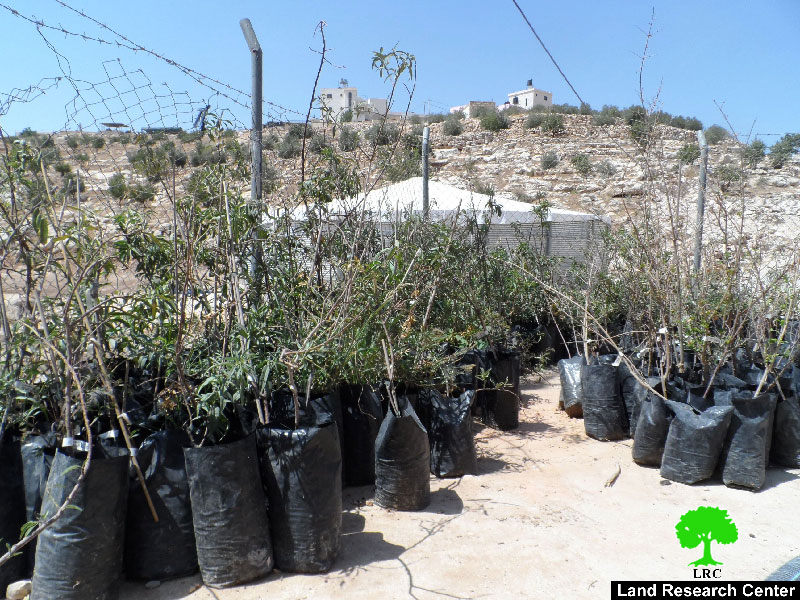 Photo 6: the seedlings to be planted in the lands
It should be marked that the two cisterns (750m3 each) are ready to receive water from the spring, which pumps 5m3 of water per day.
About Abu Shban:
The village populates 1200 people and is run by a joint council of villages namely (Al-Deirat and Um Lusfa and Al-Rifa'iyya). The village is edged by the bypass road no. 60 from the north and overlooks the Karme'il colony from the east.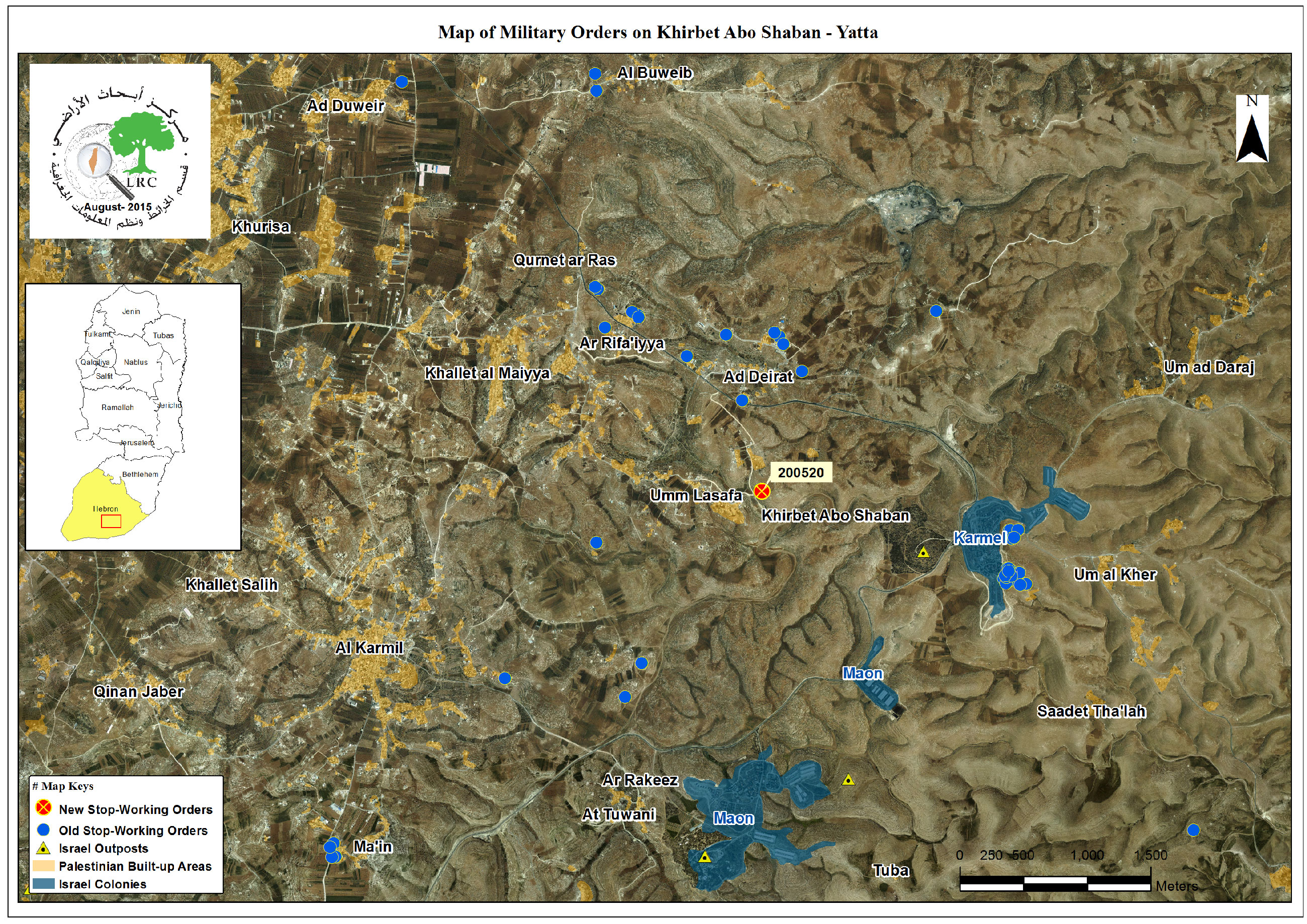 Prepared by
The Land Research Center
LRC