Establishing new colonial quarter in Revava colony at the expense of Deir Istiya village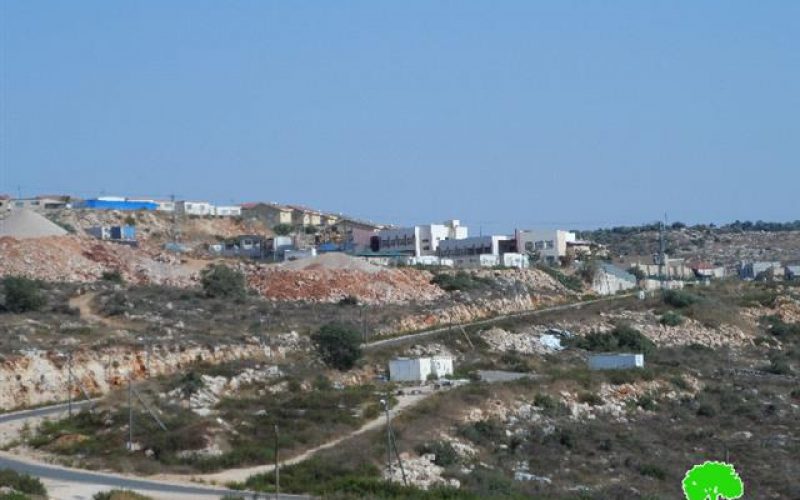 Violation: annexing new colonial quarter
Location: Deir Istiya village- Salfit
Perpetrators: Revava colonists
Victims: farmers of the village
Details:
Colonial expansion is an Israeli policy deeply rooted in the occupation's strategy, which aims at changing facts and landmarks to impose a de facto in the coming negotiations with Palestinians.
The area of Wad Qana, north Salfit governorate is witnessing an unprecedented colonial expansion wave that aims at taking over 10000 dunums from the area to be annexed to the so-called state of Israel.
The team of monitoring Israeli violations at Land Research Center LRC documented an expansion activity on Revava colony, which is founded on lands from the Salfit villages of Deir Istiya and Haris. The activity is represented in establishing a new colonial quarter in the northern part of colony also known as Saida; more specifically within the natural block no. 7 from the lands of Deir Istiya.
According to the field observation of LRC, the new quarter accommodates 19 caravans and is provided with water, electricity, a paved roads network and a kids' park. The 30 dunum quarter is only 1km away from the periphery of Revava colony. Noteworthy, this step is planned to connect the new quarter to the colony, which guarantees doubling the original size of Revava.
Photos 1-2: the new outpost relative to Revava colony
The new quarter is reported to be founded on lands confiscated in 2000 by military orders under the claim of "security purposes". The occupation managed to take over the lands despite possessing private Palestinian ownership.
Since 2000, the confiscated lands are claimed inaccessible for Palestinians even during olive harvesting season. This gave a room for colonists and the Council of Settlements to open roads and establish new infrastructure that serve the colonial expansion in the area.
About Revava colony:
The colony of Revava started in 1991 on confiscated lands from Deir Istiya village. It totals 1540 dunums in area, of which 160 are the colony's built up area. Revava has a total population of 827 by 2005. (Middle East-Washington Peace)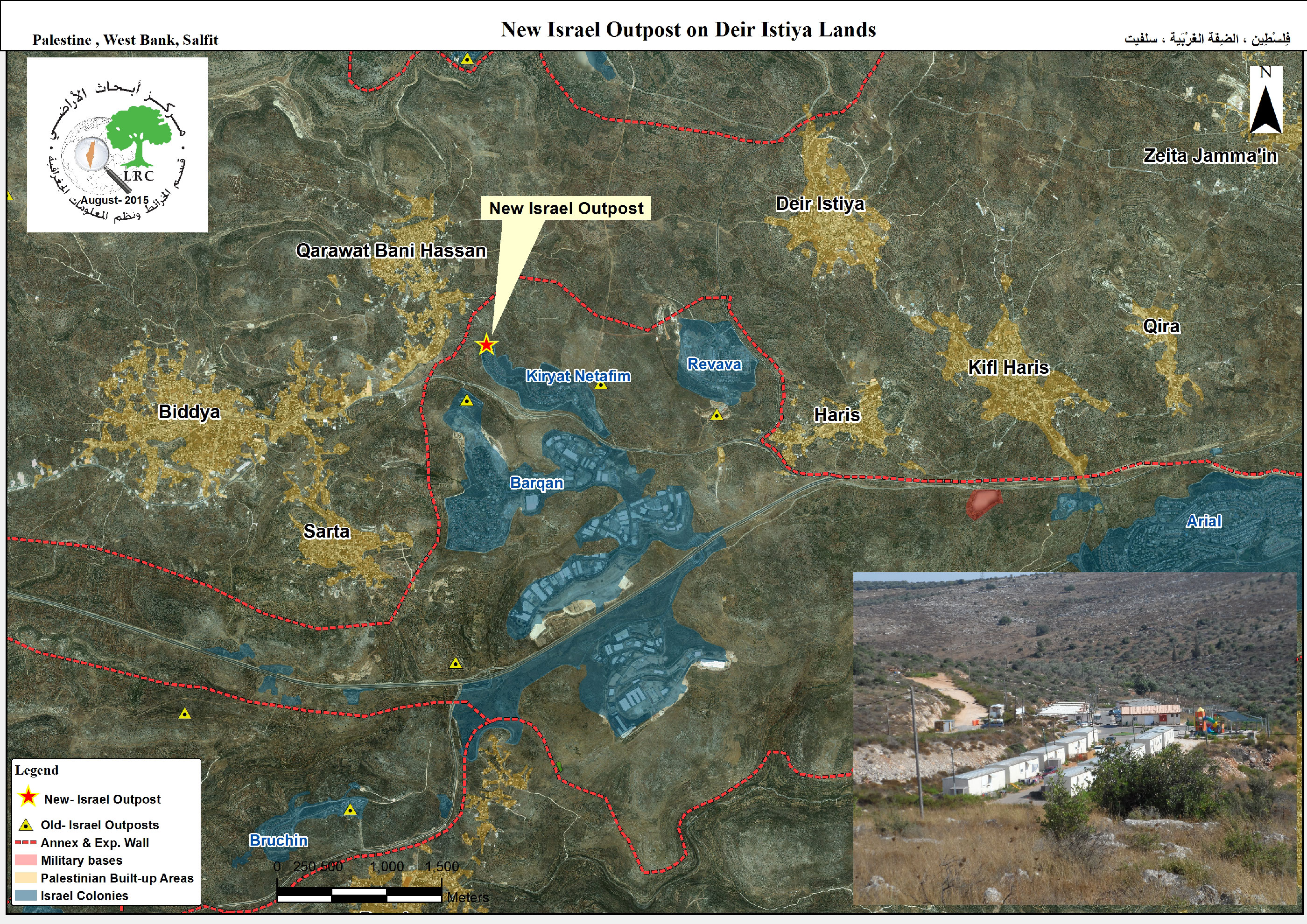 The colony of Revava, since its establishment, formed an obstacle in the face of the Palestinian building movement in the area of Deir Istiya in addition to the confiscation of vast area of agricultural lands and the ban on sheep grazing in the periphery of Israeli colonies.
Prepared by
The Land Research Center
LRC