A stop-work order on a agricultural road in the Salfit village of Yasuf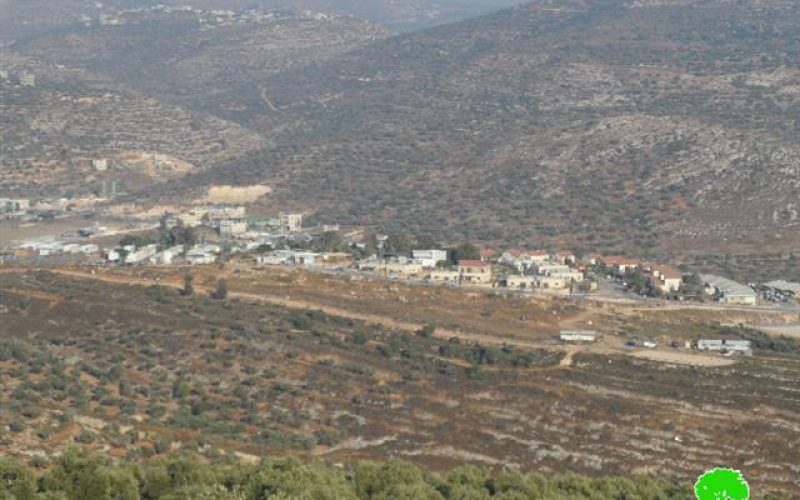 Violation: serving a stop-work order on a road
Location: Yasuf- Salfit
Date: 09/07/2015
Perpetrators: the Israeli occupation army
Victims: Yasuf residents
Details:
A force from the Israeli occupation army on July 09/2015 raided the southeastern area of Yasuf village, which is known as Al-Kurum, and confiscated a water truck (12m3) and a road roller. Noteworthy, the confiscated machineries were moved to the nearby military camp of Huwwara. A fine of 5000 INS was imposed on the contractor as per restoring the items.
The chairman of Yasuf village council Mr. Abdelrahim Ibayyeh told a researcher from Land Research Center that the closed road was supposed to be of (900m*4m); the road was to serve an area of 700 dunums planted with olive trees in the area of Al-Kurum, which the Israeli occupation works hard to take over due to its proximity to an Israeli outpost.
It should be marked that the opening of the agricultural road has been implemented by the village council with an estimate self-funding of 70,000 INS. The Israeli occupation justified the confiscation of items under the claim of the machineries lacking permits to work in area classified C according to Oslo Accords. The implementation location is reported to be located 2km away from Rachelim colony.
Photos 1+2: the targeted road
NO minute of confiscation was served on the machineries
It should be also marked that farmers who have their lands located in that area face a real problem in accessing their plots and parcels in order to plant and use them due to the colonists' attacks and harassments. Colonists' attacks were represented in sabotaging trees, chasing and assaulting farmers and looting harvests.
About Yasuf:
It is 16km south of Nablus. Yasuf is surrounded by Huwwara and Jamma'in (north), Marda (west), Yatma (east), and Iskaka (south). Yasuf is inhabited by 2090 people (according to 2013 projections). It has a total area of 6037 dunums, 330 of which are built-up area of the village.
The Israeli occupation confiscated 814 dunums for these two colonies: Kfar Tapuah colony which was built on Yasuf lands in 1978. The colony is inhabited by 523 colonists and Rachelim- Shvut that was built in 1991 and devoured 10 dunums.
Besides, bypass number 508 confiscated more than 155 dunums of the village lands.
According to Oslo Accords, only 1427 dunums of Yasuf lands are under Area B (PA is in charge of civil matters with Israel responsible for security) while most of Yasuf is under Area C (Israel maintains full security and administrative control). About of 4609 dunums of Yasuf is in area C.
Prepared by
The Land Research Center
LRC