Stop-work order on a water pool in the Tubas village of Kardala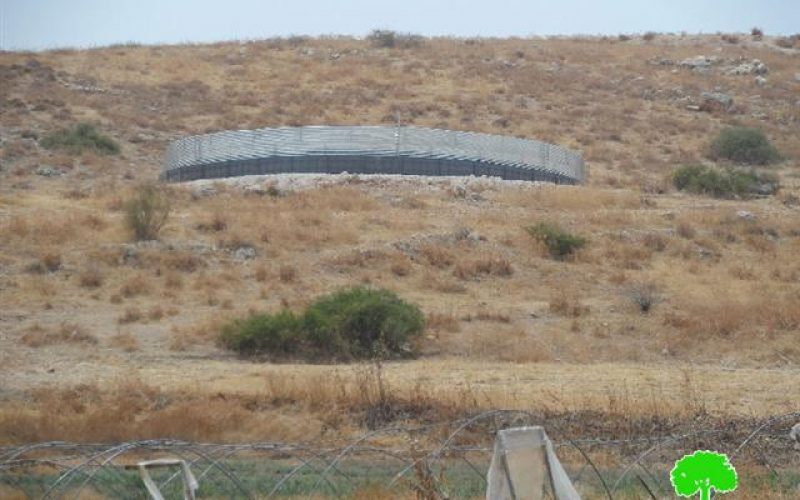 Violation: serving a stop-work order on a pool
Location: Kardala village-Tubas
Date: 30/07/2015
Perpetrators: Planning and Construction Committee- Israel Civil Administration
Victims: residents of the village
Details:
Kardala is considered an agricultural village that is located in the heart of the northern Palestinian Jordan Valley (Al-Ghoor). Farming and agriculture are regarded as the main source of income and livelihood for the 600 residents of the village.
Noteworthy, Kardala is suffering from water scarcity due to the Israeli control on the underground water resources of the area. Residents are now forced to buy water from the Israeli company of Mikirot; the agriculture sector got negatively affected as a result.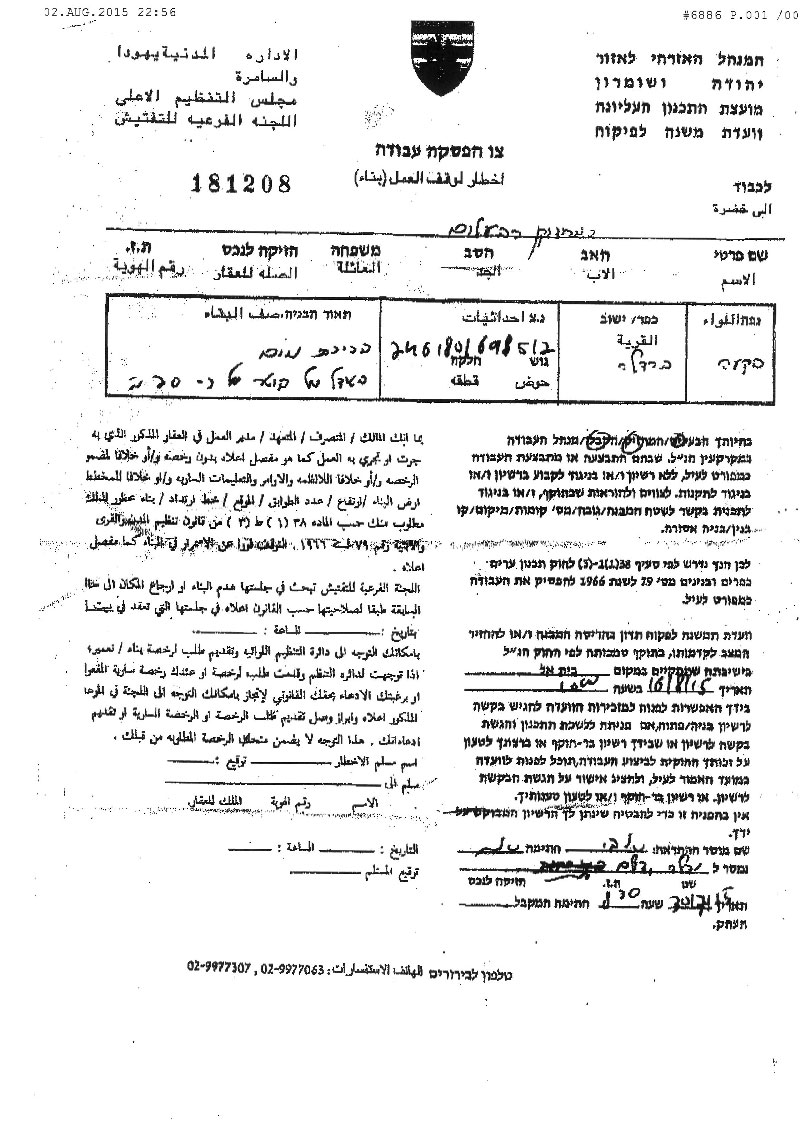 Photo1: the notified water pool
It should be marked that the village council of Kardala in cooperation with one of the international relief organizations on April 2015 established a water pool that is of 1000m3 in volume. The pool is designed to collect water via the rainwater harvesting techniques in order to save water for agricultural ends.
According to the chairman of Kardala's village council Mr. Ghassan Faqha, the village accommodates a total of 1500 dunums that are planted with irrigated crops; those lands provide livelihood for many families.
The military order issued on July 30, 2015 under the number of (181208) compelled a halt on all works under the claim of "unlicensed construction" within an area classified C according to Oslo Accord. The occupation authorities gave the residents of the village a deadline until August 16 to complete all licensing procedures. This comes in time with the hearing session of the Planning and Construction Committee in the Israeli court of Beit El to consider the status of the notified structures.
A suffering journey:
Kardala is 18 km away from Tubas governorate; the village is still unacknowledged by the Israeli occupation. It became an interest for the occupation due to the fact that it is located on lands classified C according to Oslo accords. According to the data of Kardala village council, there are 8 structures notified with stop-work orders, not mentioning the 13 facilities that were demolished in the area.
People of Kardala come hail originally from Tubas city; more specifically from the following families ( Sawafta, Daraghmeh, Qabha)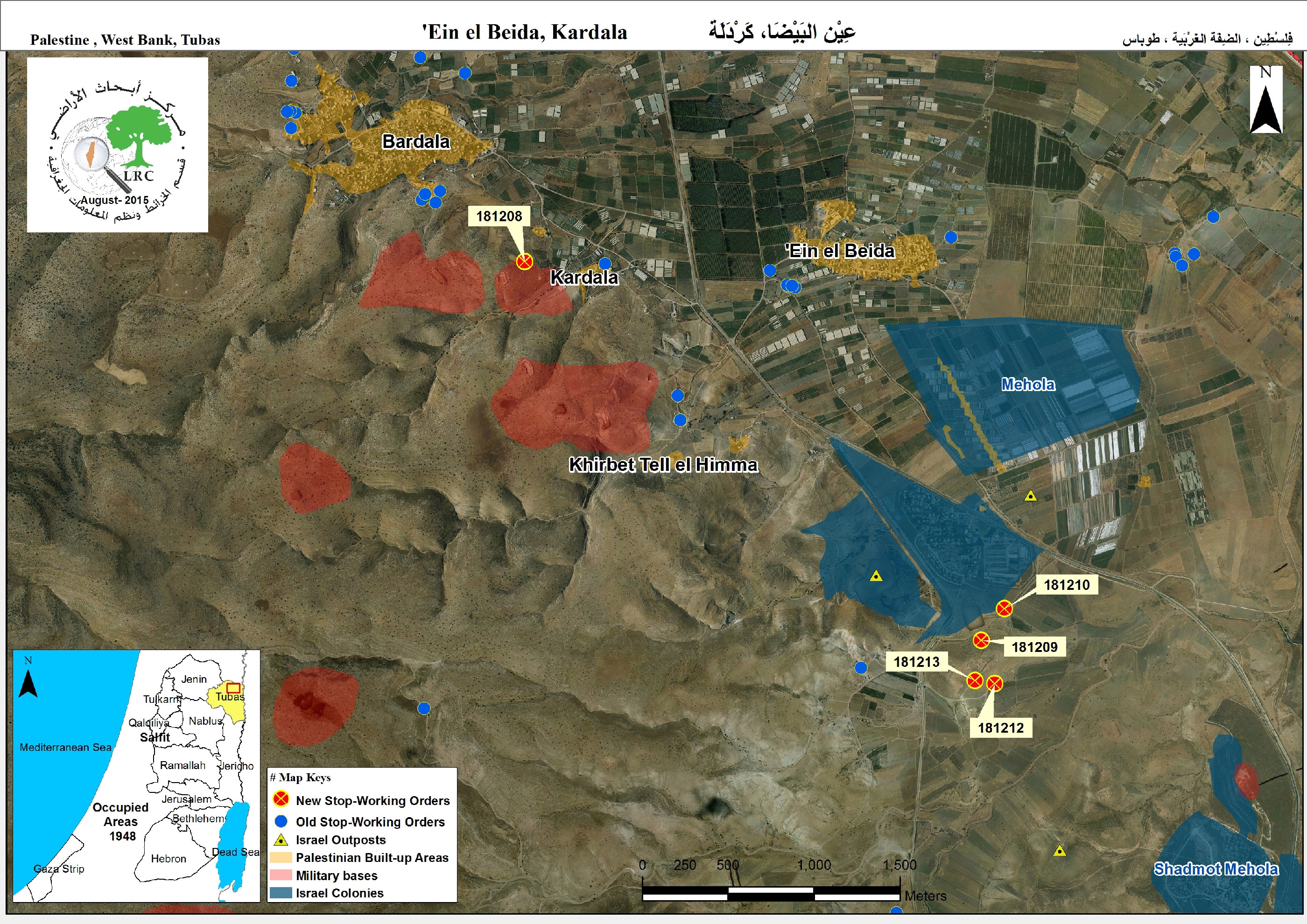 Prepared by
The Land Research Center
LRC