Ravaging lands and uprooting olive trees in the Hebron town of Beit Ula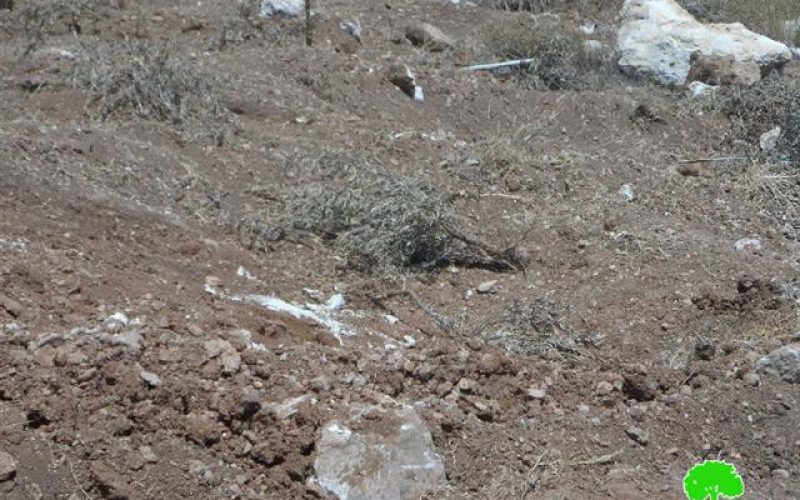 Violation: ravaging lands and uprooting trees
Location: Beit Ula town- Hebron
Date: July 22, 2015
Perpetrators: the Israeli occupation army
Victims: Farid Al-Amleh
Details:
The Israeli occupation authorities on July 22, 2015 ravaged the land of citizen Farid Al-Amleh in the western side of Beit Ula town-Hebron. A massive force from the Israeli occupation army accompanied by a military dozer raided the area of Al-Maikhidh and embarked on leveling the lands of citizen Al-Amleh (5 dunums) and uprooted the olive saplings planted in the plot. Ravaging signs were obvious to the eye; around 50 olive trees aging 10 years were reported uprooted.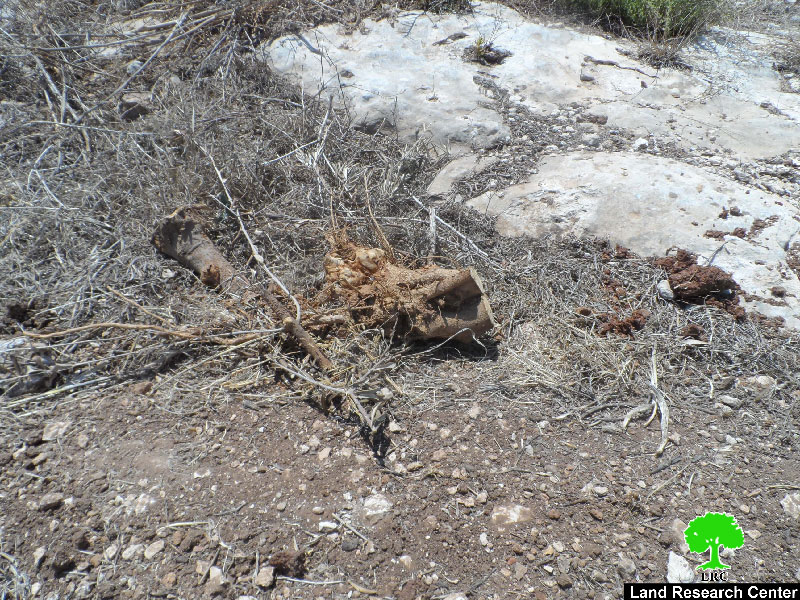 Photos 1-7: signs of the attack on Farid's plot
This act is considered "eviction" according to the Israeli occupation authorities; a step to declare the attacked lands as "state lands". Evection is usually carried out through ravaging lands and uprooting the trees planted in them.
It should be marked that the Israeli occupation authorities has been lately targeting the town of Beit Ula with home demolition and land ravaging.
Beit Ula Town, general glance:
Beit Ula is located 14 km to the northwest of Hebron city; it has a total area of 24,000 dunums, most of which are classified as area "B" according to Oslo Accords. The town houses a total population of 13,000 Palestinians and is run by a municipal council that was elected in 2012.
The town is famous for olive and vegetable plantation in addition to metal manufacturing and productions and stones factories.
Around 2000 dunums from the lands of Beit Ula were confiscated for the favor of apartheid wall establishment in 2004. During the past couple of years, the Israeli occupation authorities ravaged tens of agricultural dunums, uprooted thousands of trees, demolished five water cisterns and confiscated many agricultural equipments and tractors. The Israeli government did all of the aforementioned to push Palestinian farmers to abandon their lands (classified as area C). But farmers never let down their lands and always tried to object confiscation and demolition orders delivered to them.
Prepared by
The Land Research Center
LRC