Israel Regional Committee approves the light rail's new route in occupied Jerusalem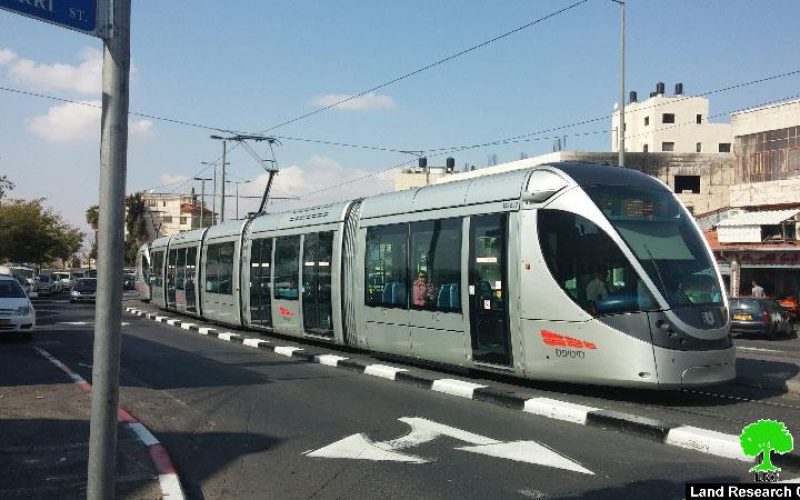 The light train's new route was given the name of the "green line"; it was approved by the planning and construction committee- Jerusalem municipality on July 05, 2015 for the sake of linking the colonies of northern Palestine to the ones located in the south.
The new route will be of 19.6km in length and will be ready by 2021; the project was sent to Israel Regional Committee to be approved for implementation.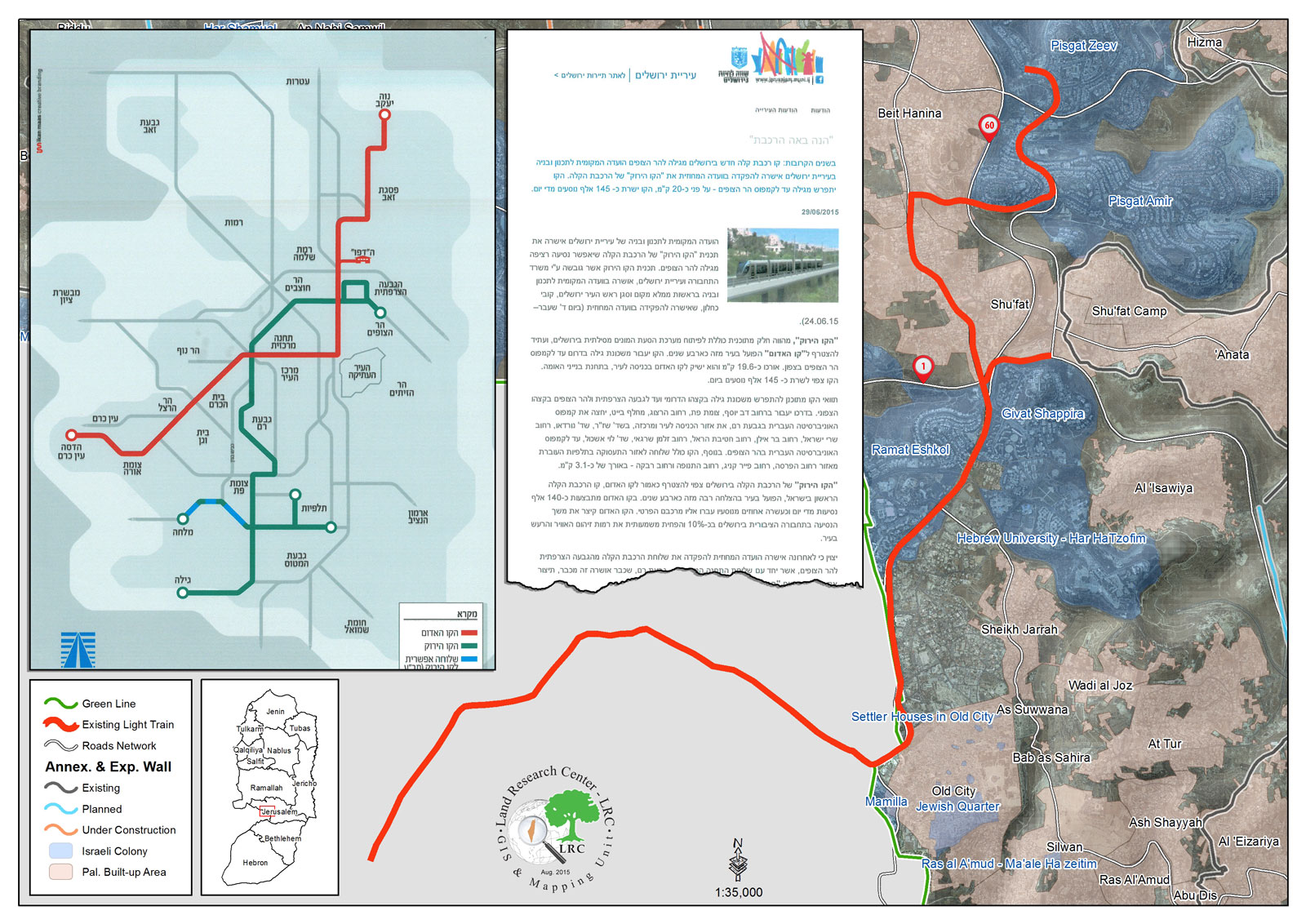 The "green line" will start from the area of Jabal Al-Masharif (by the dorms of Hebrew University of Jerusalem) through Sheikh Jarrah neighborhood to West Jerusalem (in face of the government ministries). The route, then, stretches towards Beit Safa ending up in Gilo colony, south Jerusalem.
It is reported that this project comes after the implementation of the so-called the "red line" project that was finished by 2011. The red line starts from Jerusalem and passes by Damascus and New gates towards the French Hill colony. The line also reaches the colony of Pisgat Zeev and Shu'fat village.
Such a project will have a very negative impact on the occupied city of Jerusalem. It is one of tens of plans that aim at Judaizing the area through linking the two edges of the city by a light rail. Also, establishing colonies' road networks on confiscated lands from Palestinian villages and towns was part of those plans.
Prepared by
The Land Research Center
LRC