The Israeli occupation hinders the opening of Beit Ummar municipal market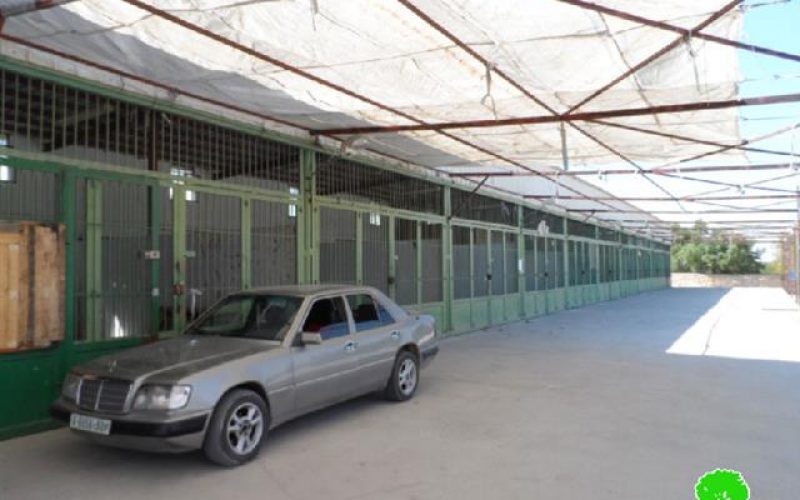 The Israeli occupation army restricted the opening of the central market place that is relative to Beit Ummar municipality during its seasonal opening on mid June 2015.
Merchant Nael Ikhlayyil said that he was detained for three hours after he opened his shop located in the market.
The occupation troops asked Nael several questions on the reason behind opening his shop, which was closed for seven months; Nael clarified saying that the market opens seasonally in synchronization with summer and grapes harvest.
After being banned from opening his shop, Nael informed the municipality of Beit Ummar for it is the responsible of this market; the municipality asserted that communications will be made with the other side through the Palestinian-Israeli Office of District Coordination DCO.
Ikhlayyil came back next day in hope to start the business with famers who provide the market with fruits but the Israeli force was there for him; Ikhlayyil was banned from opening his shop again.
The mayor of Beit Ummar came next day with a group of merchants and shops' owners to check on the market but the Israeli occupation troops sent everybody out of the market and banned them from using the shops.
After three days from objecting this practice, Nael was able to open his shop and soldiers left the place.
It should be marked that the market is located to the east of Beit Ummar village; more specifically at the village's main entrance. The market is founded on a 9 dunum area and accommodates 12 commercial shops; it has been there since 1997.
Prepared by
The Land Research Center
LRC