Stop-work orders on structures in the Bedouin community of Arab Az-Zaid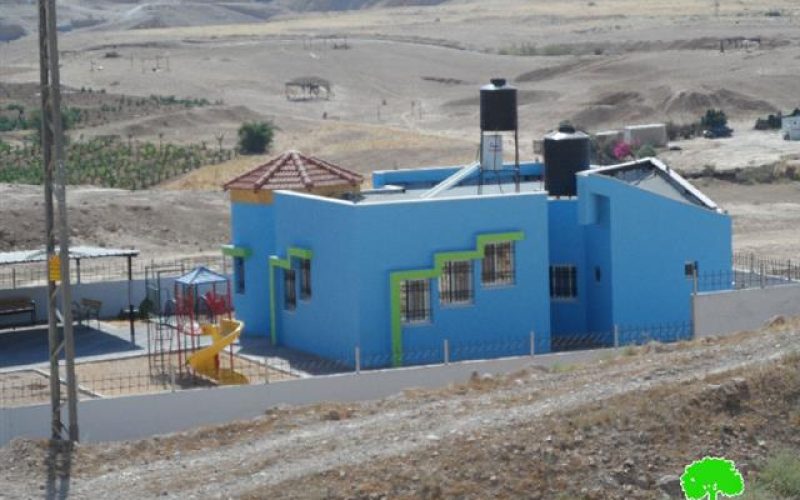 Violation: serving stop-work orders
Location: Arab Al-Zaid- Jericho
Date: June 21, 2015
Perpetrators: Planning and Construction Committee- Israel Civil Administration
Victims: residents of the community
Details:
A force from the Israeli occupation army accompanied by a staff from the Civil Administration on June 21, 2015 raided the community of Arab Al-Zaid clan in the area of Al-Nuwei'ma, north Jericho city and delivered stop-work orders on the residences and barns of four families under the claim of them being unlicensed.
Not only that, the community's only mosque "Ali Bin Abi Talib" was also notified with stop-work, taking into account that the mosque is still under construction.
Additionally, a kindergarten funded by the EU to improve the educational environment for the kids of the northern Palestinian Jordan Valley has been also notified with stop-work. Noteworthy, the facility serves up to 70 children from the area, who are now denied their basic rights to education.
According to the military orders, the affected people were given a deadline until July 05, 2015 to complete all licensing procedures. This comes in time with the hearing session of the Planning and Construction Committee- Israel Civil Administration in the Israeli court of Beit El to consider the status of the notified structures. The following table shows information about the damage resulted due to the orders:
Affected

Family

Minors

Notified structure

No. of military order

No. of photo

Remarks

Residence

Barn

other

Ibrahim Abu Kharbish

6

4

90m2 house

60m2 metal slabs barn

180452

180451

Previously notified of stop-work

Omar Zaid

2

0

60m2 metal slabs house

60m2 metal slabs barn

152455

152454

Previously notified of stop-work

Suliman Zaid

9

5

–

60m2 metal slabs barn

180453

Previously notified of stop-work

Najih Zaid

5

3

100m2 house

—

152416

Previously notified of stop-work

Ali Bin Abi Talib mosque

90m2 (under construction)

181426

The area's only mosque

Kindergarten

160m2 (ready for use)

181425

Serves 70 children

Total

22

12
Source: Field observation- Department of Monitoring Israeli Violations- Land Research Center -2015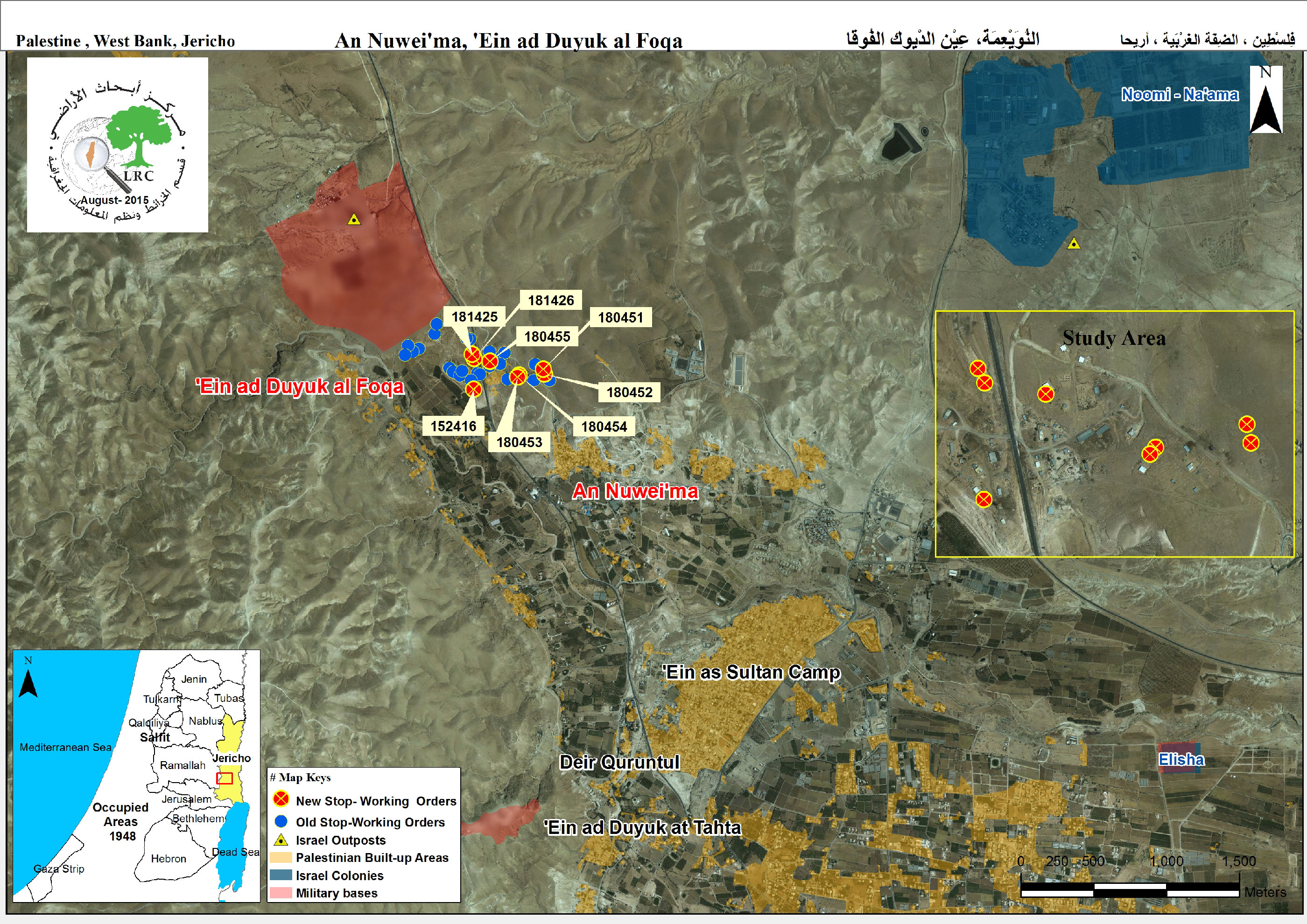 About Arab Zaid:
The community is 1km to the northeastern side of Duyuk Al –Fuqa village, north Jericho. It populates 350 people (the chieftain of the community-2013).
It should be marked that the community is located in area classified C (under full Israeli control) according to Oslo Accords. Palestinians residing in such areas are obliged to obtain specific building permits from the occupation government (Israel Civil Administration), which in this regard never grant such permits.
One km to the northeast of the community, an Israeli military camp is founded on 670 confiscated dunums from Al- Nuwei'ma area. The people of Arab Al Zaid hail from the occupied territories of 1948; more specifically from the area of Negev.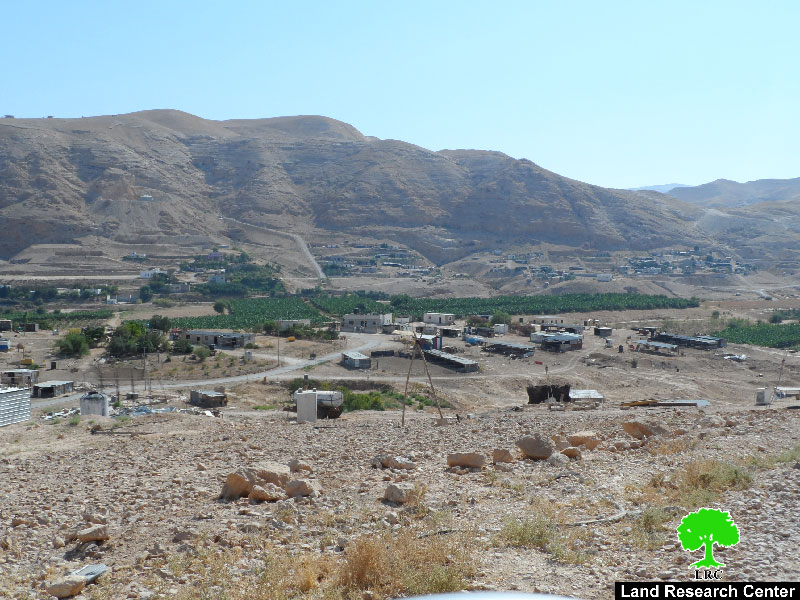 Photo 8: a general view of the community
Prepared by
The Land Research Center
LRC