Stop-work order on structures in the Hebron town of Yatta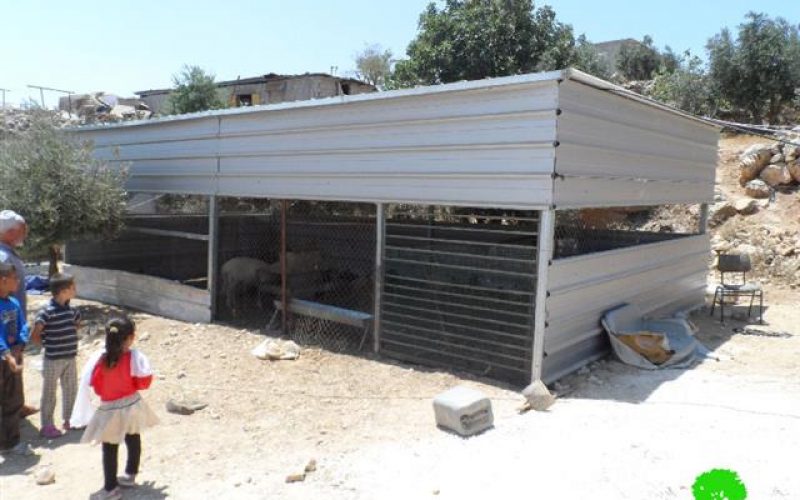 Violation: serving stop-work orders
Location: Yatta town- Hebron
Date: 30/06/2015
Perpetrators: Israel Civil Administration and army
Victims: Husni & Hussein Raba'i
Details:
The Israeli occupation authorities on June 30, 2015 served stop-work and construction orders on two residences and a metal slaps barrack for sheep belonging to residents from Er-Refa'ia area, east Yatta town.
It is reported that a force relative to Israel Civil Administration accompanied by a patrol from the occupation army raided the area, left the orders by the structure, and took photos of them before they had left.
The notified structures are owned by brothers Husni and Hussein Raba'i. Noteworthy, the structures were gifted to the two brothers by GVC association as a relief after getting their previous structures demolished by the occupation on January 20, 2015. The demolition case was documented by Land Research Center in both languages (Ar, Eng)
Photo 1: view of the notified structure
The military order said that the structures lack proper building permits and compelled a halt on construction works. July 27, 2015 was assigned for the hearing session of the Inspection Sub-Committee in the court of Beit El to consider the status of the notified structures.
The recently notified structures were reported to be built by mid June 2015 with funds from GVC association. Each residential and agricultural unit totals 40m2 in area.
The structures belong to the following:
Hussein Raba'i (32): He owns a residence where his 4 member family including two kids lives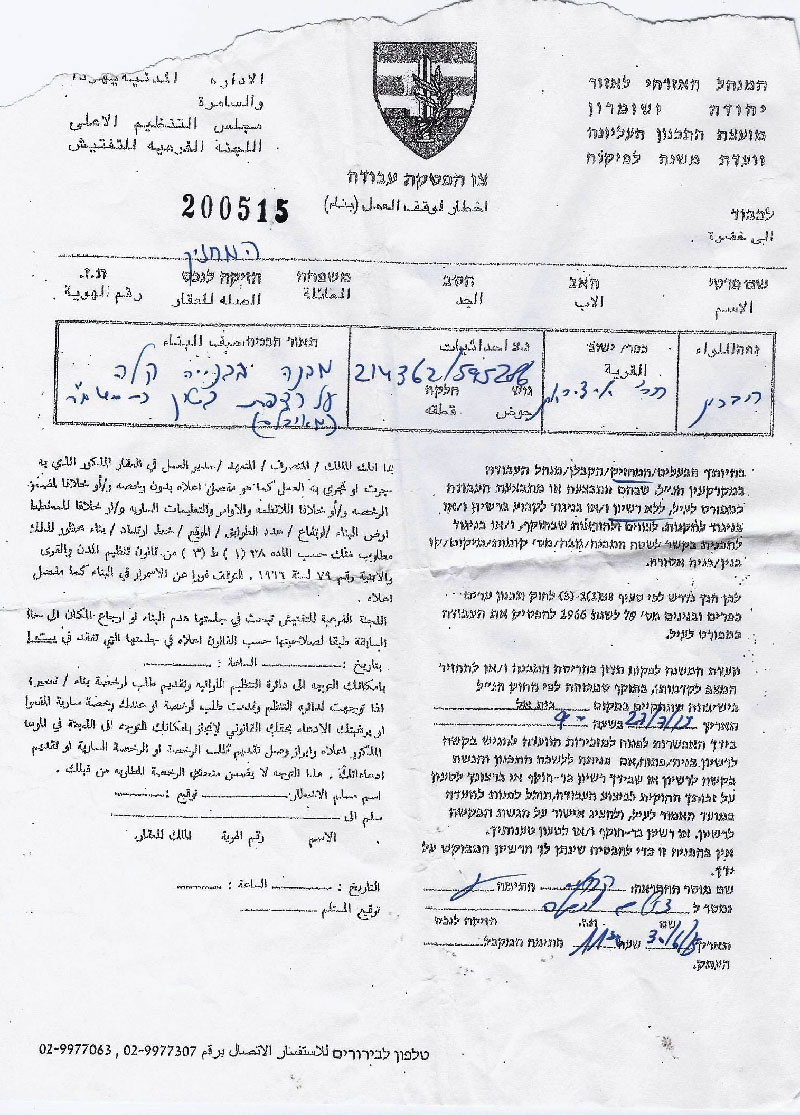 Photo 2: the order served on Hussein's house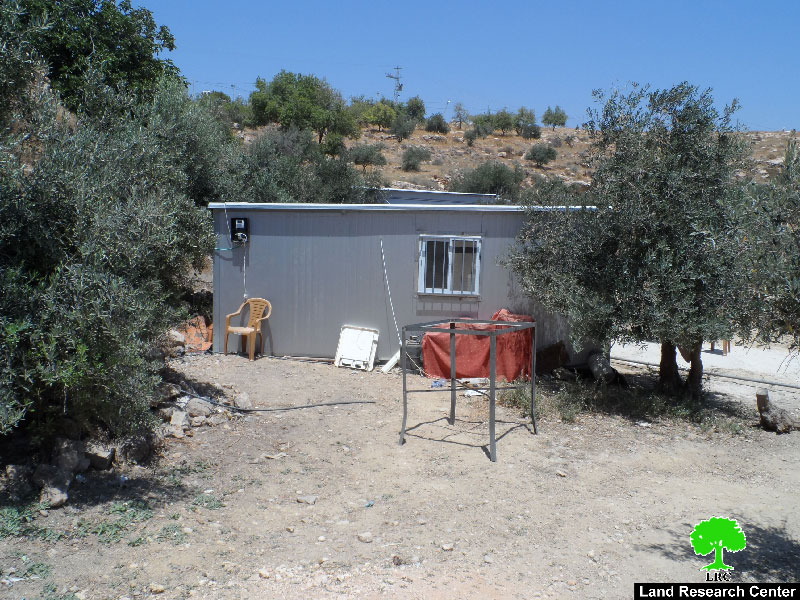 Photo3: view of Hussein's house
Husni Raba'i (28): he owns the second house where his 6 member family including 4 children lives. Husni also has a barrack for sheep.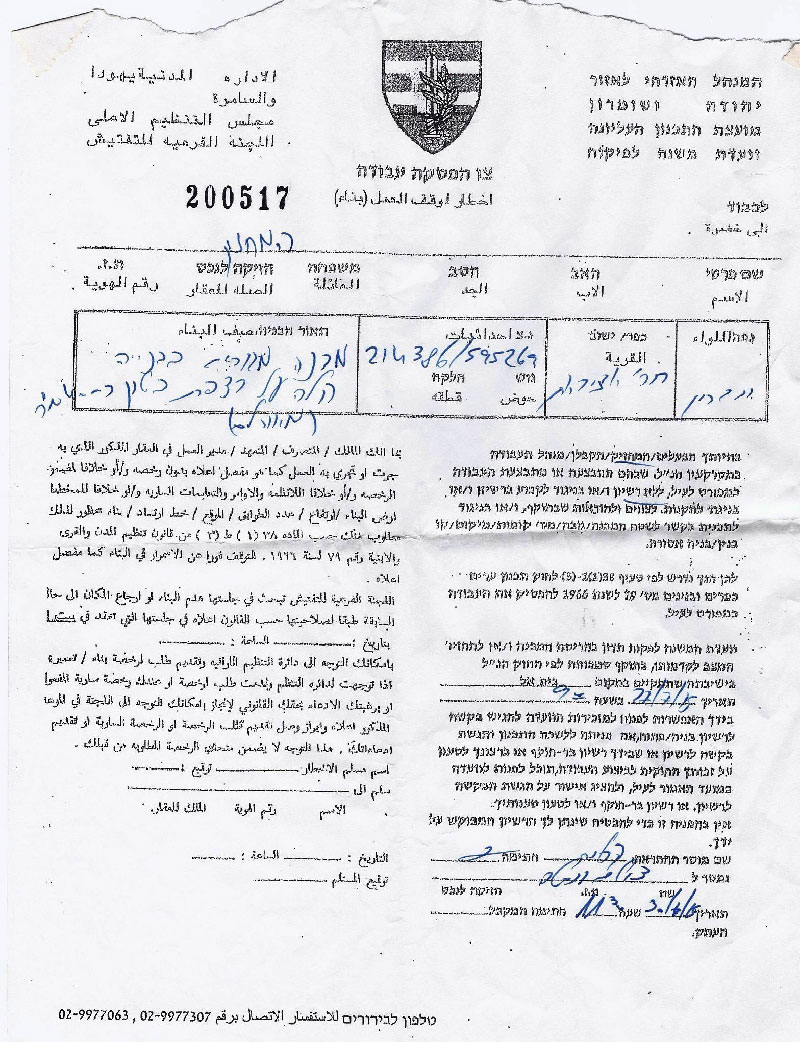 Photo 4: the order served on Husni's house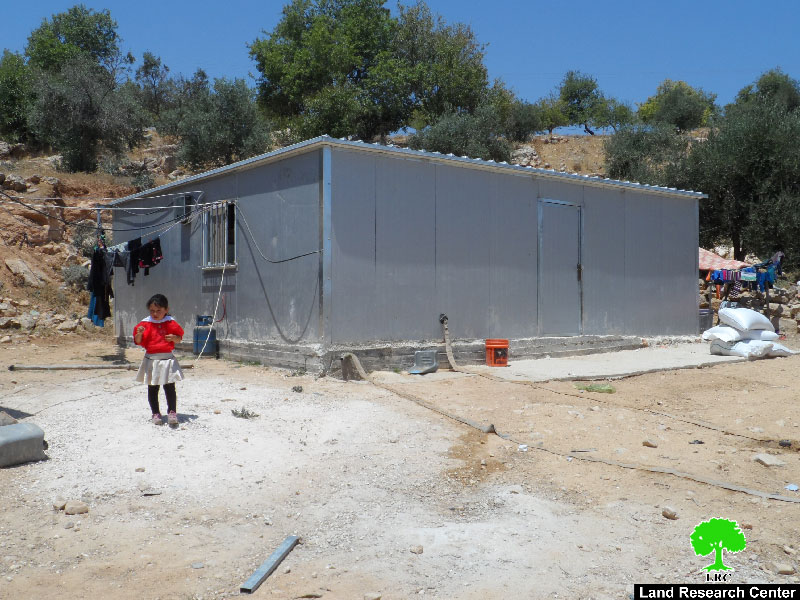 Photo5: view of Husni's house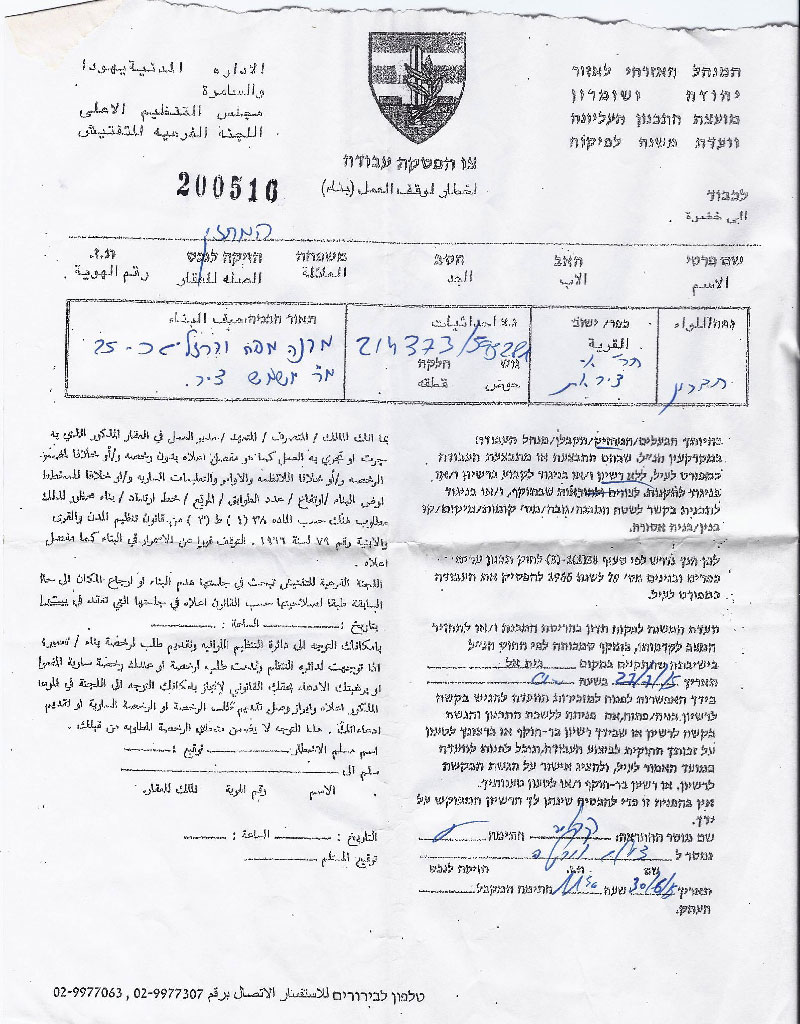 Photo 6: the order served on the agricultural structure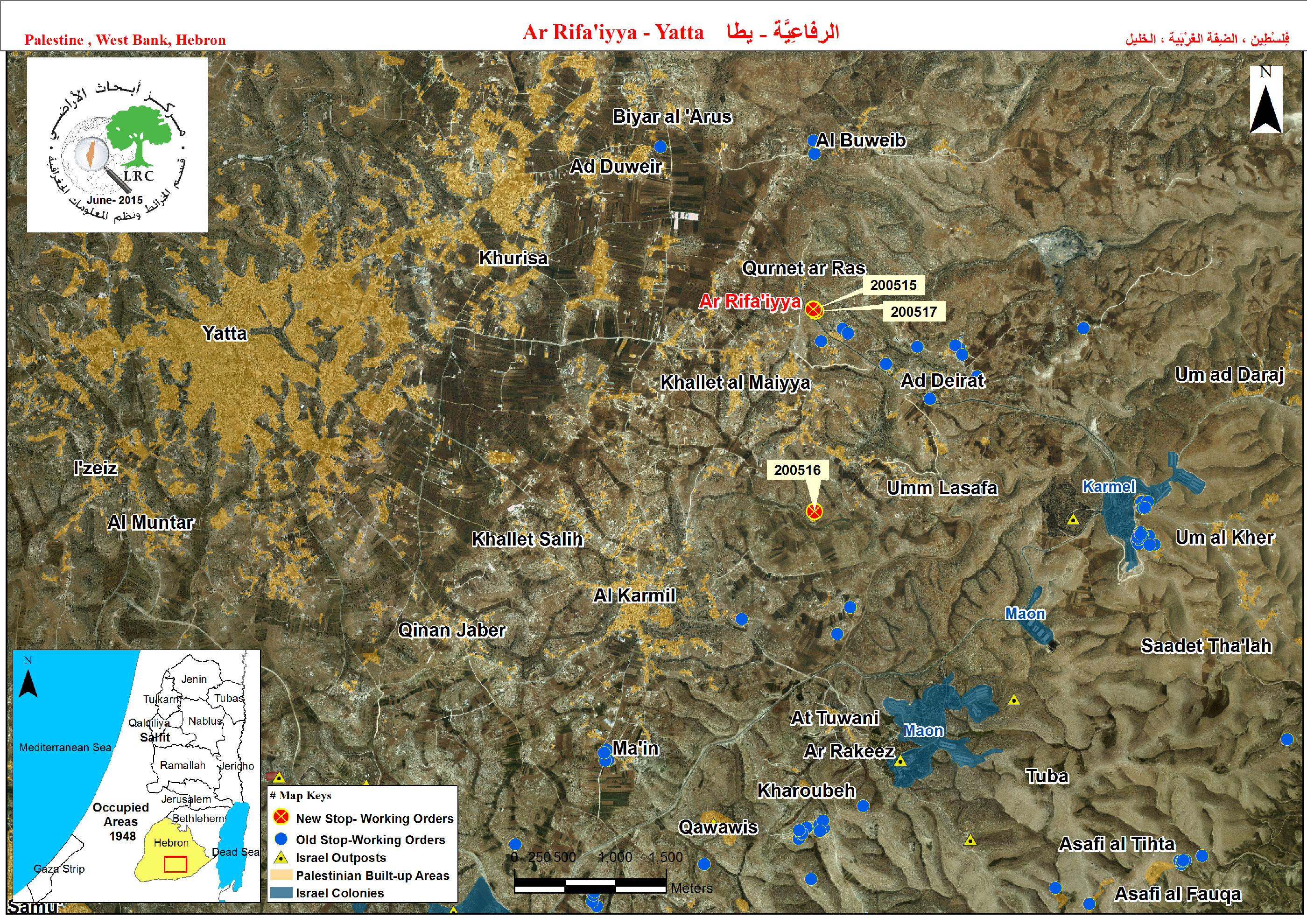 Al-Raba'i family lives in constant fear that the occupation might demolish their residences one more time. The family started to prepare the legal file needed to obtain a license for their structures and to object the order in Israeli courts. It should be marked that the occupation targeted the structures three weeks from building them.
Prepared by
The Land Research Center
LRC