Demolition of a carwash in the Salfit village of Haris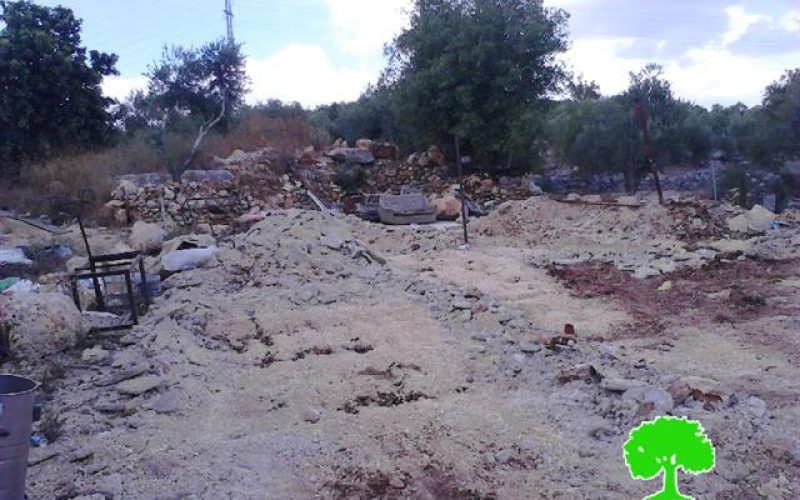 Violation: demolishing a carwash
Location: Haris village- Salfit
Date: 16/06/2015
Perpetrators: the Israeli occupation army
Victims: Citizen Ghannam Dawoud
Details:
A massive force from the Israeli occupation army accompanied by a military dozer on June 16, 2015 raided the western side of Haris village and embarked on demolishing a carwash that is located on the side of the bypass road no. 505.
The attacked structure belongs to Citizen Ghannam Dawoud (62) from Haris village; Dawoud provides livelihood for his 5 member family.
The 120m2 carwash was built in 2014 by cement blocks and roofed with metal slabs; in the same year of establishment, the structure was notified with stop-work and construction under the claim of it being located within area classified C according to Oslo Accords.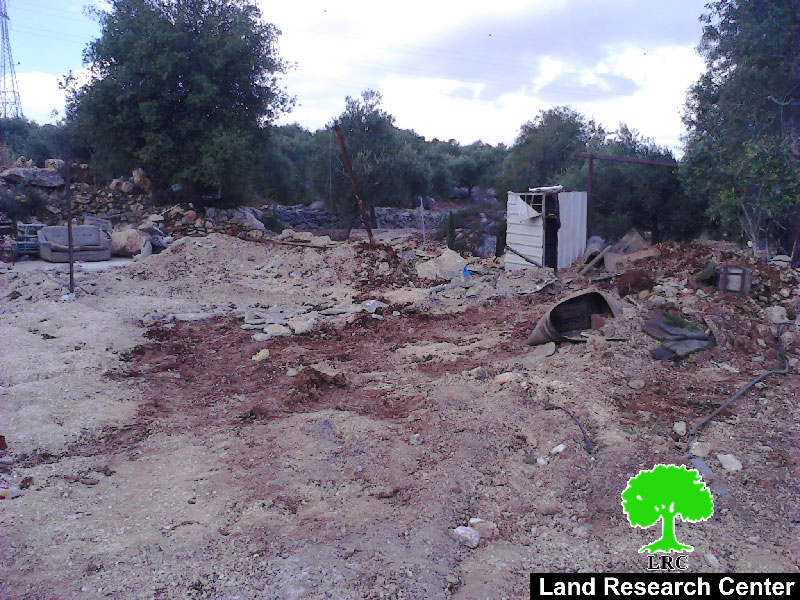 Photo 1: the rubbles of the carwash
After the Israeli occupation authorities rejected the licensing application for the carwash in 2014, the structure was served an order of "additional opportunity to object a demolition" on June 2015 with a three day deadline; three days later, the carwash was demolished.
It should be indicated that the village of Haris has been and is still a victim of the Israeli occupation, which confiscated lands and displaced indigenous for the favor of colonization and its advancement in the West Bank.
More than 34 stop work orders were served on structures in Haris village under the pretext of "unlicensed construction" within area classified C according to Oslo Accords. As a result, 7 residential and industrial structures were demolished for the same reason.
About Haris:
7km to the northwest of Salfit governorate, Haris is located with a total land area of 8769 dunum, of which 190 dunums are the village's built-up area. Haris is surrounded by the villages of Deir Istiya from the north, Kifl Haris from the east, Kfar ad-Deek and Bruqin from the southwest and Qarawat Bani Hassan from the west.
It has a total population of 3740 people according to the census of Palestinian Central Bureau of Statistics for 2009. Those people hail from the following families: Abu Atta, Dawoud, Salamih, Sultan, Shihada, Souf, Faz', Awwad, Qasim, and Klaib.
Prepared by
The Land Research Center
LRC