Colonists sabotage a cistern in Hebron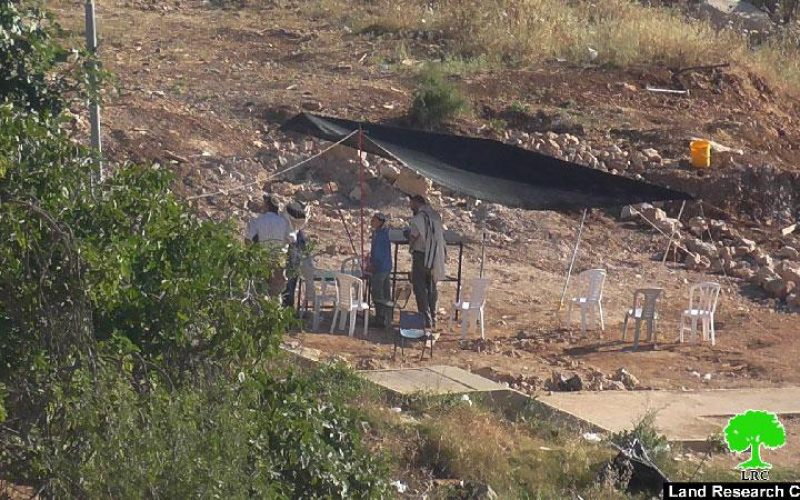 Violation: demolishing the rood of a cistern
Location: Wad Al-Hissein- Hebron
Date: June 25, 2015
Perpetrators: Qiryat Arbaa colonists
Victims: Citizen AbdelKarim Jabari
Details:
A group of Qiryat Arbaa colonists on June 25, 2015 demolished the roof of a cistern belonging to Citizen AbdelKarim Jabari. The cistern is located in the citizen's land, east Hebron city.
Jabari said that eight colonists (12-15 years) broke into his plot and sabotaged the roof of his cistern. The owner phone called the police station of Qiryat Arbaa to inform them of the incident but the police did nothing in that regard.
The citizen asserted that he called the police four times but no action to stop the young colonists was taken. Jabari tried to take photos of the kids and also tried to stop them but they fled the scene each time he approached them.
Photos 1-2: signs of the cistern's roof demolition
It should be marked that the 80m2 cistern has been there since 60 years ago; colonists stole the metal lid covering the cistern. Jabari had to cover the cistern with a big rock but colonists came again and moved it to dump stones into the cistern in an arsenal attack.
Noteworthy, citizen Jabari has an 8 dunum plot that has always been a target for colonists' attacks such like torching crops, uprooting trees, and establishing a small synagogue on the it. For further information about attacks on Jabari's land, please read the following report issued by Land Research Center in this regard (Ar, Eng)
Prepared by
The Land Research Center
LRC