The Israeli occupation notifies a Dates Factory of demolition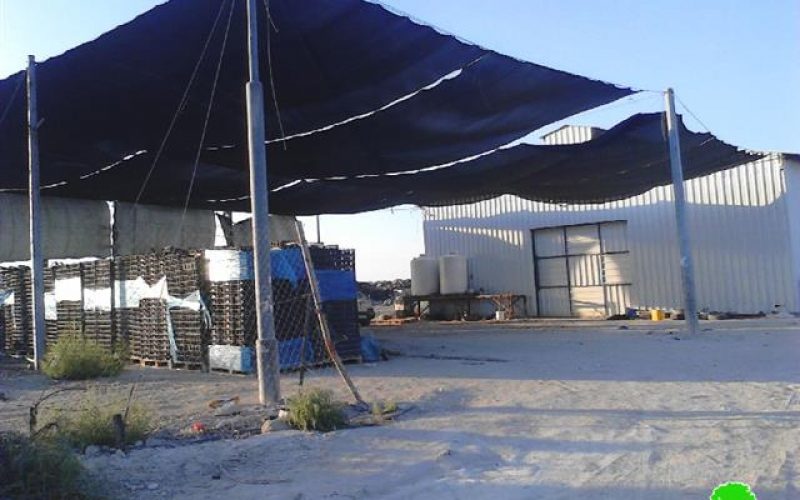 Violation: serving a demolition order on a Dates Factory
Location: Deir Abu Hajaleh- Jericho
Date: 31/5/2015
Perpetrators: Israeli occupation army
Victims: some agricultural families
Details:
The so-called Planning and Construction Committee- Israel Civil Administration on May 31, 2015 delivered a demolition order on a Dates Factory and an adjacent residence in the village of Deir Abu Hajaleh, east Jericho city. The military order included a final opportunity to object a demolition order that was served on April 16, 2012. The targeted people were given a three day deadline since the order's date of issuance to object the order.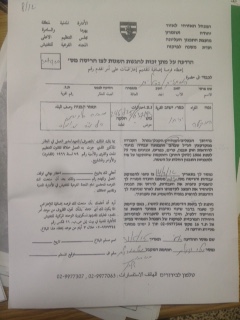 Photo 1: the military order served on the structures
The following table shows information about the notified structures in the village:
Notified structure

Aream2

Function

Production

Aream2

Owners

No. of military order

Photo

Dates Factory

500

Packing dates

35 tons per month

500

Mus'ab Thafir, Jamal Abu Jrar, Ibrahim Ziyad

301930

Residence

100

100
It should be marked that the factory and the residence are located on a land relative to Palestine Ministry of Endowment "Waqf"; the land was leased in reference to the ministry.
The area of Deir Abu Hajaleh accommodates 1200 fertile agricultural dunums that are owned by the Ministry of Endowment; those lands are granted to farmers for certain periods of time (i.e. 10 years) to invest the land and benefit the residents of the area. This resulted in greater economic revenue for the area and the farmers as well.
Thus, the area became an interest for the occupation and its colonial expansion and land grab plans.
Prepared by
The Land Research Center
LRC