Stop-work order on a residence in the Hebron town of Idhna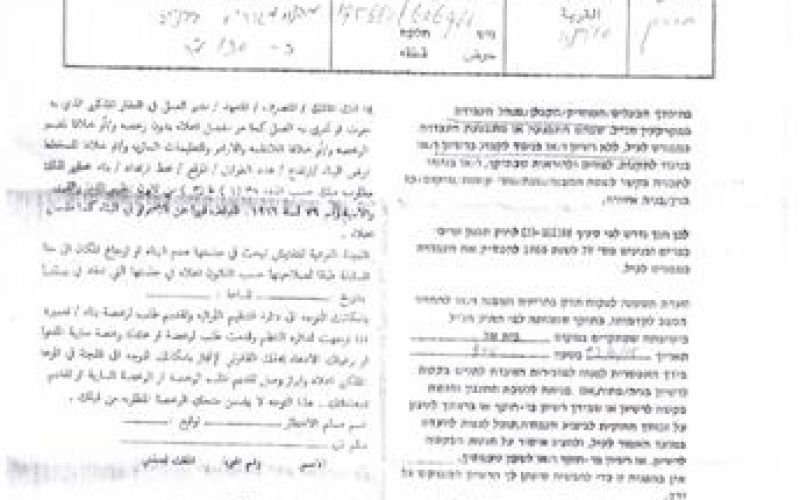 Violation: serving a stop-work order
Location: Idhna town- Hebron
Date: 25/05/2015
Perpetrators: Israel Civil Administration and army
Victims: Adnan al-Batran
Details:
The Israeli occupation authorities on May 25, 2015 notified the residence of citizen Adnan al-Batran of stop-work and construction. Noteworthy, the residence is located in Idhna town, west Hebron governorate.
Citizen Batran said that a vehicle relative to Israel Civil Administration accompanied by a patrol from the occupation army raided the area of al-Buss, west Idhna. Batran also said that the officer summoned his father to request personal information about him (the son). The father phone called the son, who was not present at time and requested his ID number to be given for the officer, who issued a stop-work order and delivered it to the father.
According to the order, the Israeli occupation authorities requested immediate halt of construction claiming that the building was built without a proper licensepermit. June 22, 2015 was set as the hearing session for the Inspection Sub-Committee in the Israeli court of Beit El to consider the status of the notified structure.
Photo 1: the stop-work order served on Batran's house
It should be marked that the targeted residence was built in 2012 with a total area of 137m2; the one story house is home for 4 members including two children.
The owner (al-Batran) said that his father embarked on preparing a legal file to object to the order in the Israeli courts through the help of Saint Yves association, which is concerned about affected people by military orders.
About Idhna:
It is 18km west of Hebron. According to statistics conducted in 2007, Idhna is inhabited by 19,012 people. It has a total area of 26,152 dunums, 2653of which are built-up area of the village.
The Israeli occupation confiscated 107 dunums of Idhna for the Apartheid Wall. Not only that, more than 3,511 dunums were isolated the wall as a result of its construction.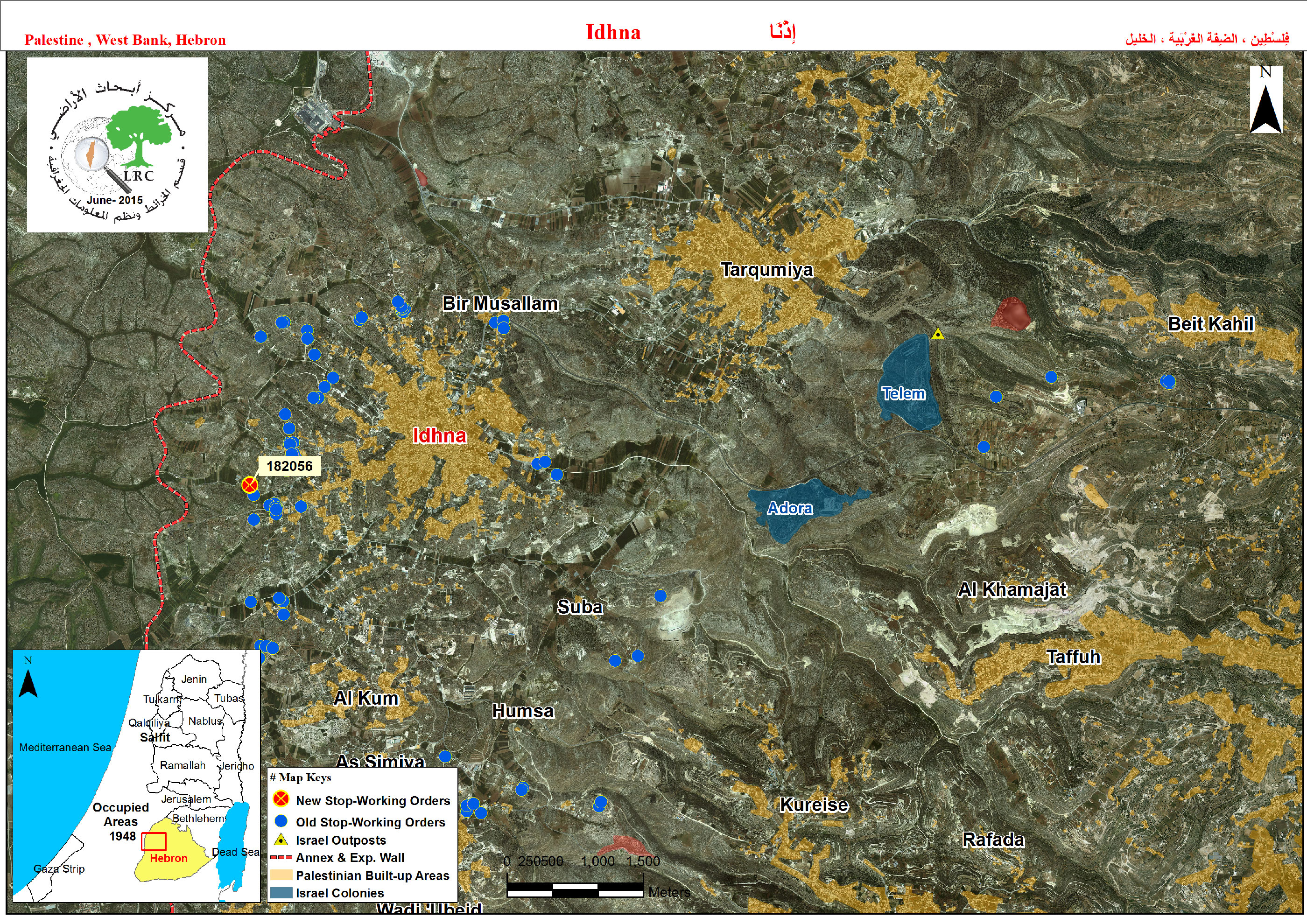 Besides, the bypass road number 35 -that is 4,674 meters long- confiscated more than 467 dunums of the village lands.
Prepared by
The Land Research Center
LRC