Setting hundreds of pastoral dunums alight in Wad al-Malih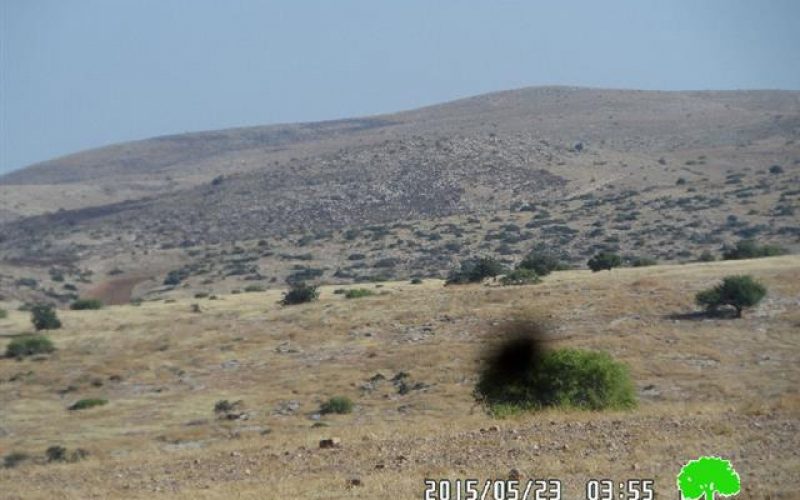 Violation: torching pastures
Location: northern Ghoor
Date: 19/05/2015
Perpetrators: the Israeli occupation army
Victims: Bedouin communities of al-Ghoor
Details:
The Israeli occupation troops on May 19, 2015 caused more that 700 dunums to catch fire due to military training operations. It is reported that soldiers hurled grenades into hay fields in the areas of al-Ras al-Ahmar and Khirbet Yarza. Fire reached out vast area of land at sight of soldiers who stepped aside watching; Palestinian fire brigade with help of Bedouin people managed extinguishing the fire in Palestinian areas where the occupation army only interfered in some areas that are located in the periphery of the nearby colonies and camps.
This attack came within an Israeli plan aiming at emptying the area of Palestinian Jordan Valley al-Ghoor and controlling its natural resources.
It is indicated, within the same context, that the Israeli occupation army caused fire in the area of Um al-Qiba and that flames reached out not less than 2000 dunums according to the data of Tubas governorate. Fire was extinguished at late hours of night with help of citizens and fire brigade.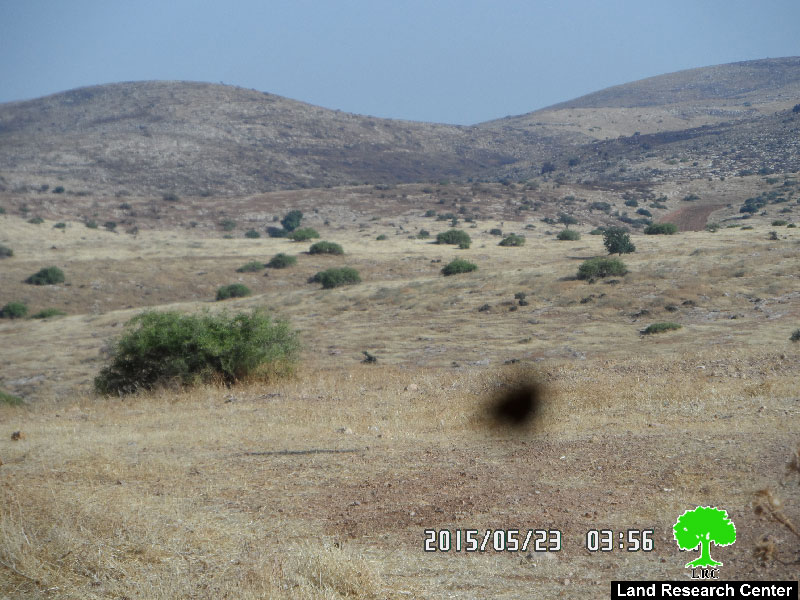 Palestinian Pastures: A target of the occupation
There is no doubt that the Israeli occupation army sets fire to agricultural fields and pastures in the area of al-Ghoor for the sake of destroying peoples' lives and sources of livelihood and sustenance. If successful, this plan will push resident of the area to leave and a room will be made for Israel to take over lands and expand its colonies and properties.
Prepared by
The Land Research Center
LRC