Demolition notifications on four residences in the Jericho area of al-Jiftlik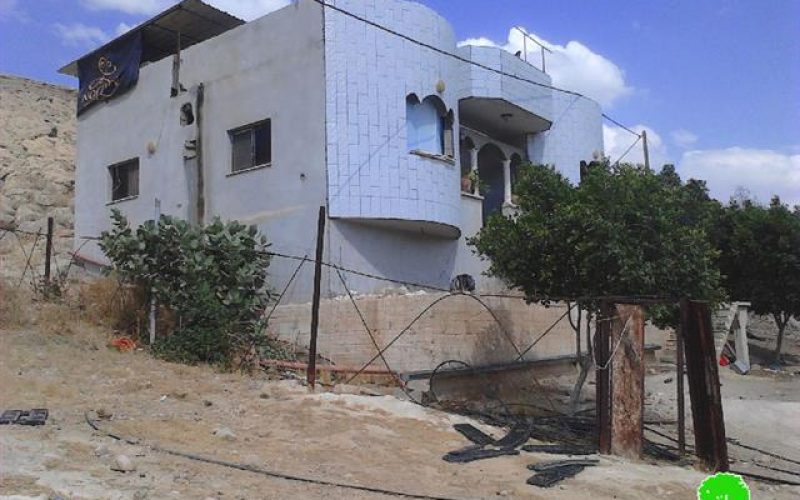 Violation: serving stop-work orders on residences
Location: al-Jiftlik village
Date: May 25,2015
Perpetrators: Planning and Construction Committee- Israel Civil Administration
Victims: 4 Palestinian families
Details:
On May 25, 2015, a massive force from the Israeli occupation army accompanied by the so-called Planning and Construction Committee- Israel Civil Administration raided the area of al-Jiftlik and delivered stop-work orders for some residents. The orders mentioned giving an additional opportunity (three day deadline) to object a previous demolition order served on the resident's houses. Noteworthy, the orders were served during the second half of 2012.
It should be marked that the Israeli occupation rejects all attempts by Palestinians to issue building permits andor licenses through Israeli courts. This policy aims at stalling and denying Palestinians their rights in a step to serve the colonial project of Judaizing the area. The following table shows the damage resulted by the orders:
Affected citizen

Family

Minors

Area of residence m2

No. of military order

Photo

Mahmoud Id'eis

6

4

120

24m2 metal slaps barrack

6m2 metal slaps storehouse

Rashid Id'eis

7

4

145

Omar Abu Riziq

5

3

175

Mit'b Atawanah

8

5

100

Total

26

16

540
Source: Field observation- Department of Monitoring Israeli Violations- Land Research Center
About al- Jiftlik:
It is located 35km from the northern part of Jericho city and is edged by the village of Beit Daggan from the northwest and Massuah colony from the west.
The village has a population of 4789 people until 2014 and has a total land area of 185031 dunums of which 1110 dunums are built-up area. Noteworthy, the occupation expropriated around 12040 dunums as follows:
3207 dunums were confiscated for the favor of establishing colonies in the nearby.
3328 dunums were confiscated for the bypass roads no. (90, 505, and 508).
5505 dunums were confiscated for the favor of military camps.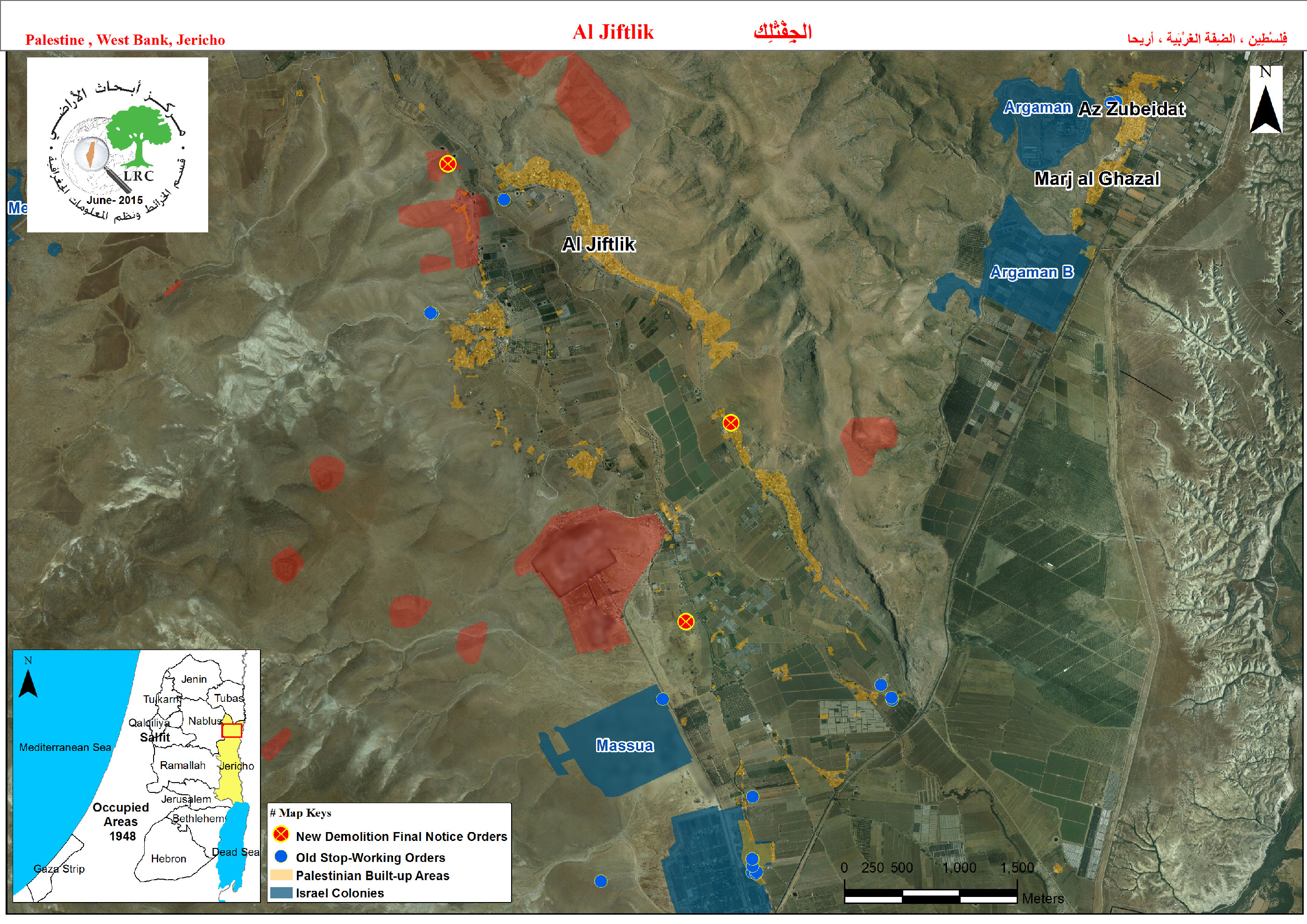 Prepared by