Colonists shut down road of Ramallah village of Beitin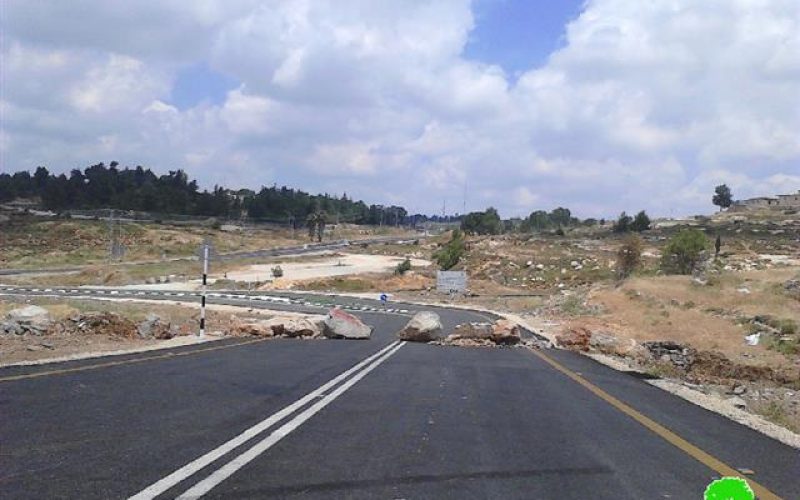 Violation: closing a road
Location: Beitin- Ramallah
Date: 27/05/2015
Perpetrators: Beit El colonists
Victims: residents of the village
Details:
A group of colonists from Beit El on May 27, 2015 shut down the southern entrance of Beitin village that leads to the Ramallah city of Al-Bireh and passes by the headquarter of Israel Civil Administration.
It should be marked that the closure took place after the road was reopened three days later.
The reason behind colonists closing the road was because of the Israeli decision allowing Palestinian to use the road again. It should be marked that the road was used during the Ottoman era as a route for commercial caravans between the northern suburbs and Al-Bireh city. Noteworthy, the road was closed first in the aftermath of the second intifada of 2000 under the pretext of "security purposes".
The road was closed for over 15 years to be reopened for three days only before getting shut down again. More than 2800 people in addition to residents of the nearby villages will be forced to take a 18km route just to arrive to Ramallah city instead of 3km through the closed road.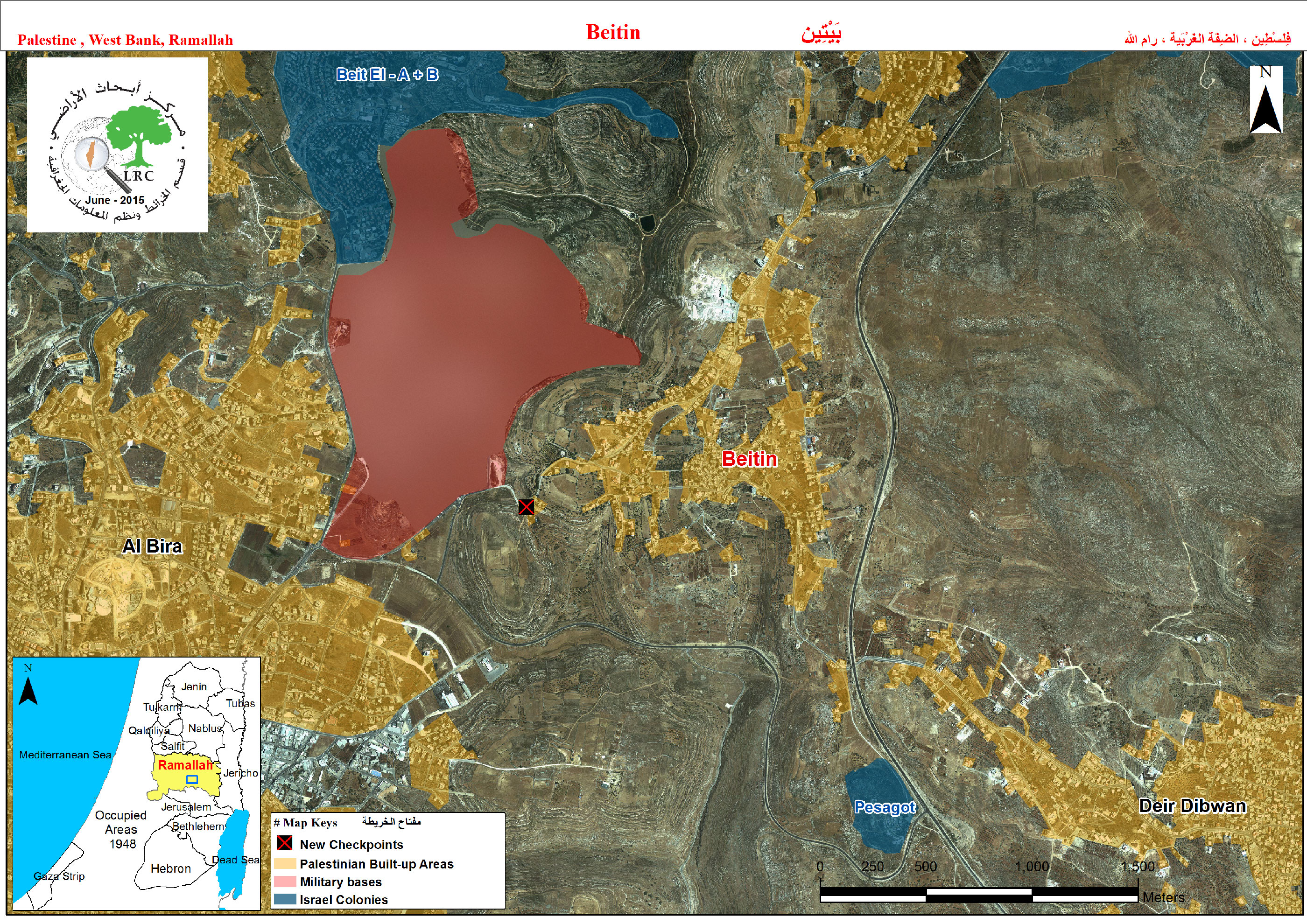 An aerial photo showing the closed road
Closure on the village's eastern entrance:
It should be marked that the Israeli occupation authorities still refuse to open the eastern entrance of Beitin, which links it to the bypass road no.60 because of the presence of an outpost relative to Beit El colony in the area.
An overwhelmed economy and life standards:
The village of Beitin, before the road was shut, was known for its unique commercial status due to its proximity to Al-Bireh city; people inhabited the area because it is near to the center of their jobs and work locations in Ramallah.
Many of the residents became jobless after the road was closed and the economy of the area deteriorated badly. Today, and after the last closure, residents of Beitin lost hope in the road to be reopened again for Israel is indeed a state of apartheid.
Prepared by
The Land Research Center
LRC