The Israeli occupation halts the opening of a agricultural road in Tubas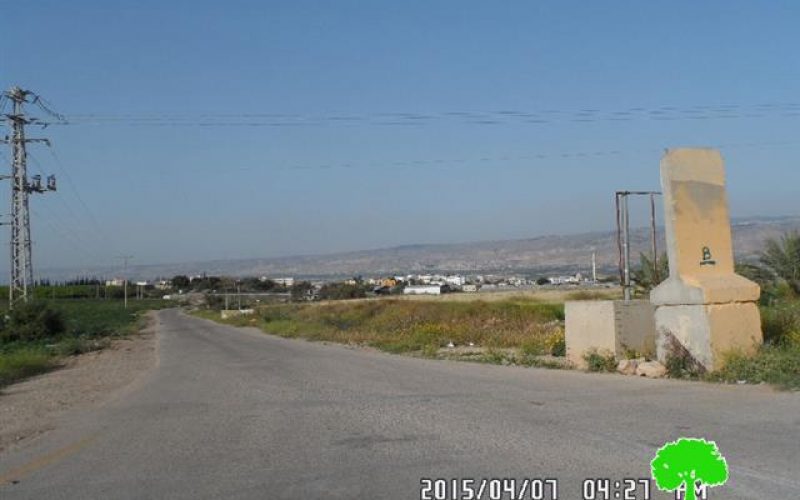 Violation: confiscating a grader
Date: 02/04/20145
Location: Ein al-Baida- Tubas
Perpetrators: the Israeli occupation army
Victims: residents of the area
Details:
The Israeli occupation army on April 02, 2014 halted the opening of a agricultural road in the western side of Ein al-Baida village; the road links the village to the agricultural lands in the area of al-Sahlat, that is located to the south of Ein al-Baida.
It should be marked that the road was planned to be of ( 1400m*6m); the opening was made by funds from the farmers of the area themselves. Around 1000 dunums planted with field crops were to be served by the road.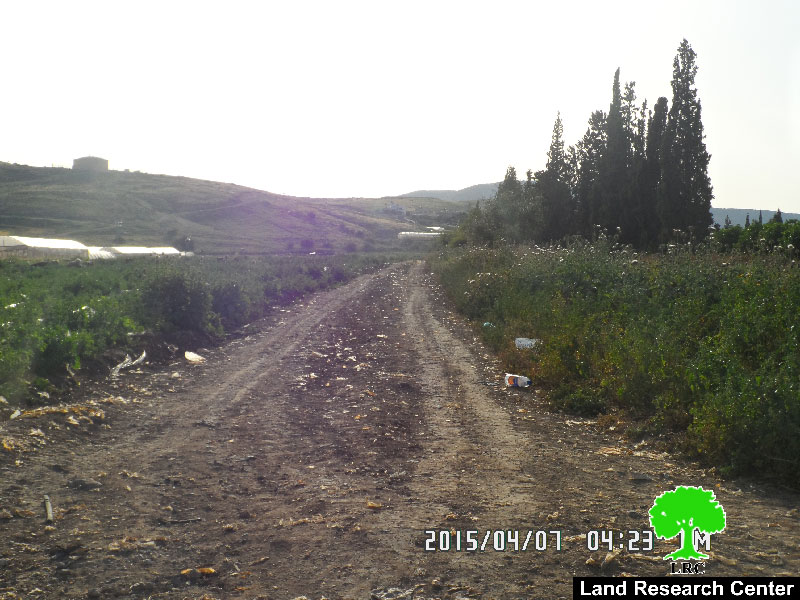 Photo 1: the targeted road
In the same context, the Israeli occupation confiscated a Brothers grader while doing the rehabilitation and opening works on the road; the grader was reported to be moved into a nearby military camp and a fine was imposed on the machinery owner.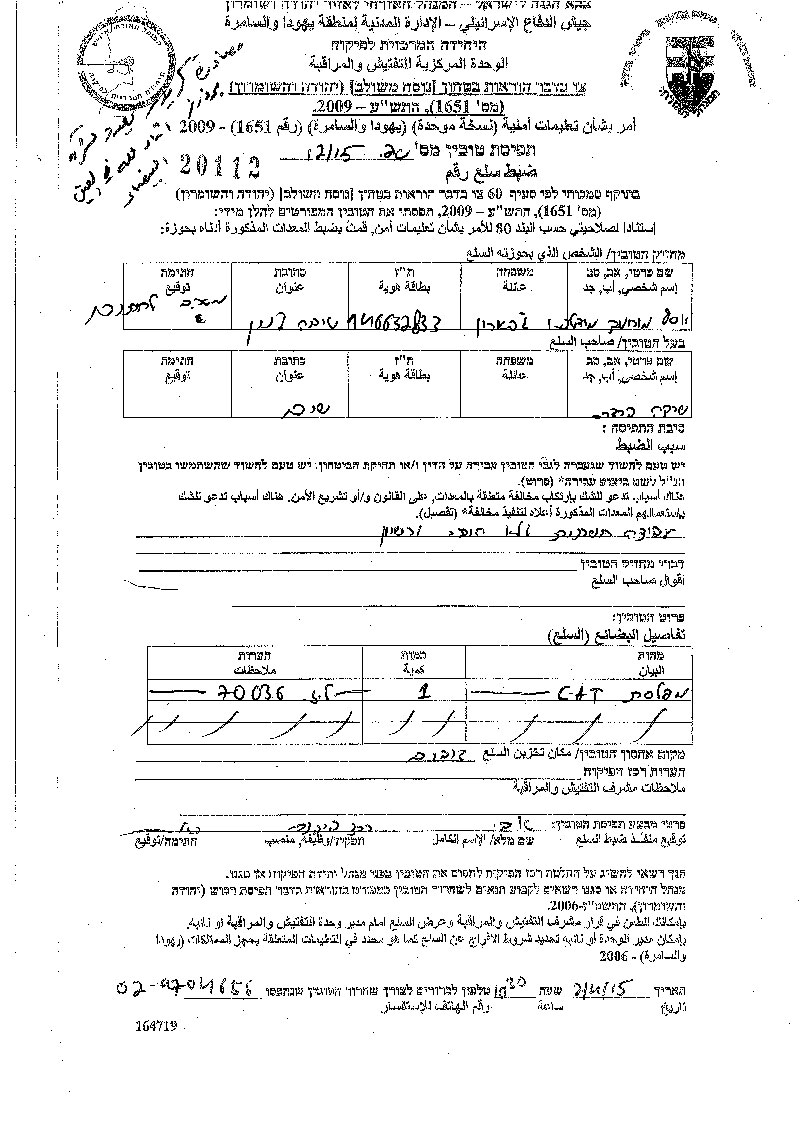 Photo 2: the grader's minute of confiscation
The chairman of Ein al-Baida village council Mr. Mustafa Sawafta told an observer from Land Research Center the following: " before initiating work on the road, the village council obtained a rehabilitation approval on the road through Palestinian-Israeli District Coordination Office DCO, but the occupation came and halted works and confiscated the machineries as well".
Ongoing violations:
It should be marked that the halt on the road opening comes in synchronization with the confiscation of 84 water pipelines on March 24, 2015. The pipelines were to served hundreds of agricultural dunums in the village.
Ein al-Baida :
The village is 18km to the east of Tubas; it totals around 70,000 dunums, 11,000 of which are agricultural where 668 dunums are the village's built-up area.
1650 people are the total population of Ein al-Baida, 60% of which come originally from refugee origins and are distributed on the areas of al-Sakut, al-Himih and al-Deir as two main families namely (Daraghmah and Fuqha)
Of the agricultural lands, an area of 5,000 dunums is only used by farmers where 6,000 dunums are confiscated and given to colonists by the occupation.
The rest of the village's area is unused and declared as closed military zones and military training camps by the occupation.
Prepared by
The Land Research Center
LRC