Opening a new colonial road for the favor of Adam colony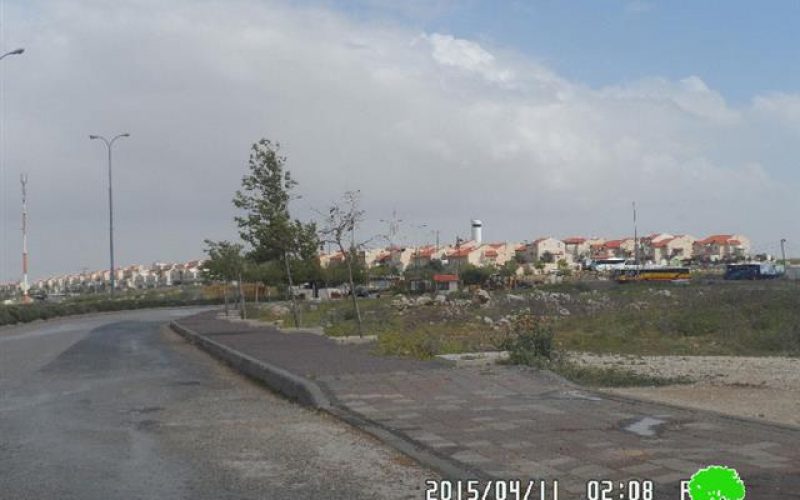 Violation: opening colonial road
Location: Adam colony on Palestinian Jaba' village
Perpetrators: the Council of Settlements in the West Bank
Victims: residents of the area
Details:
Colonial expansion and lands takeover are on the occupation's core agenda. Consequently, Palestinian natural resources will be used to serve the Israeli expansion plans.
It should be marked that the Council of Settlements in the West Bank lately embarked on opening a new colonial road that links the colony of Geva Binyamin with the bypass road -leading to Jerusalem- through the lands of Jaba' village, northeast Jerusalem.
According to Land Research Center filed observation, the colonists-only road will be used for emergency in case of traffic in the bypass road leading to Jerusalem. Noteworthy, work on the road started by 2015 by full support from the Council of Settlements.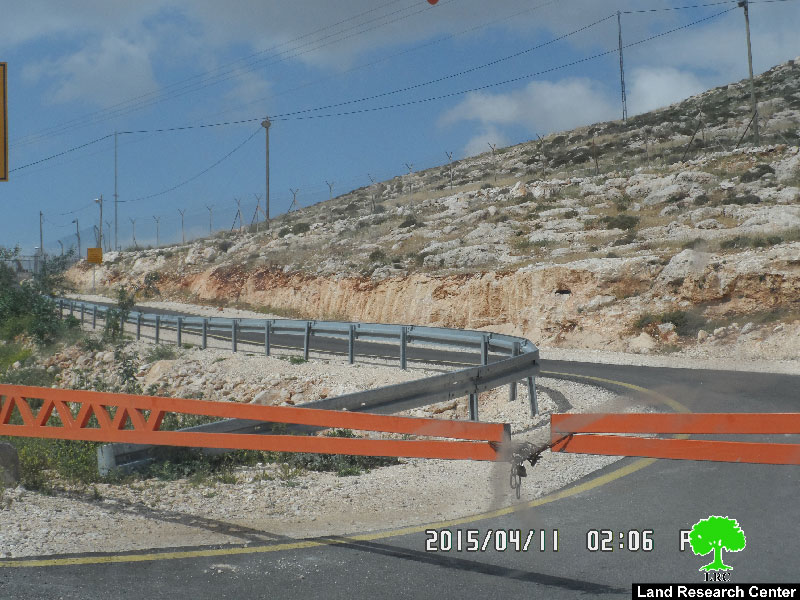 Photos 1-3: the new bypass road
De facto policy:
Notably, the new plan was not mentioned in the colony's master plan; it just came out after discussion between colonists and the so-called Israel Planning and Construction Committee- Civil Administration.
Noteworthy, colonists take over lands ,open roads in them, and ,then, puts Israel Planning and Construction Committee in the picture; this is de facto.
This incident became redundant among the different colonies in the West Bank and east Jerusalem. In a matter of time, the occupation annex the confiscated lands by colonists to the master plans of colonies and make them legal and official. Noteworthy, most of the opened colonial roads and set up caravans are illegal, but being just there is what impose a de facto.
Geva Binyamin:
The colony was illegally established in 1983 , officially declared on April 11, 1984 and ratified on May 14, 1984. Adam is located 3km to northeastern part of Jerusalem.
The colony is planned to become a residential neighborhood that is related to Jerusalem; its population hit 28 colonists by 1984 and reached 300 ones by 1991. Population increased in synchronization with advertising new tenders to build 75 units inside the colony.
Adam colony is considered a cooperative relative to Gosh Emonim movement. The colony is named after General Yokta'il Adam who was killed in the town of Huwwara by Palestinian at time of Israel invasion to Lebanon.
Prepared by
The Land Research Center
LRC