Colonists' attack on an agricultural land in the Hebron village of Halhul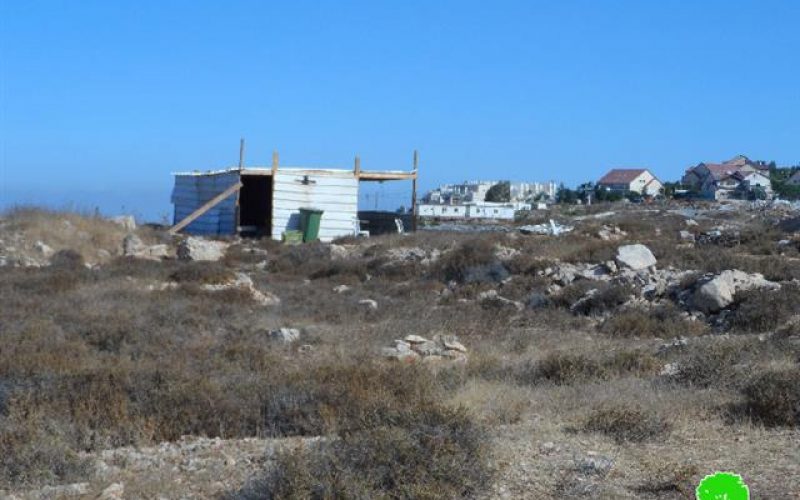 Violation: attack on lands
Location: Wad A-lAmir – Halhul
Date: April 2015
Perpetrators: Karmi Tzur colonists
Victims: Citizen Bashar Al-Karmih
Details:
Citizen Bashar Al-Karmih (45) asserted that a group of Karmi Tzur colonists carried out an attack on his land, which is located in the area of Wad Al-Amir, north Halhul village.
Bashar said that colonists, on April, cut down some wires (used in his vineyard) and demolished parts of the retaining wall surrounding his plot.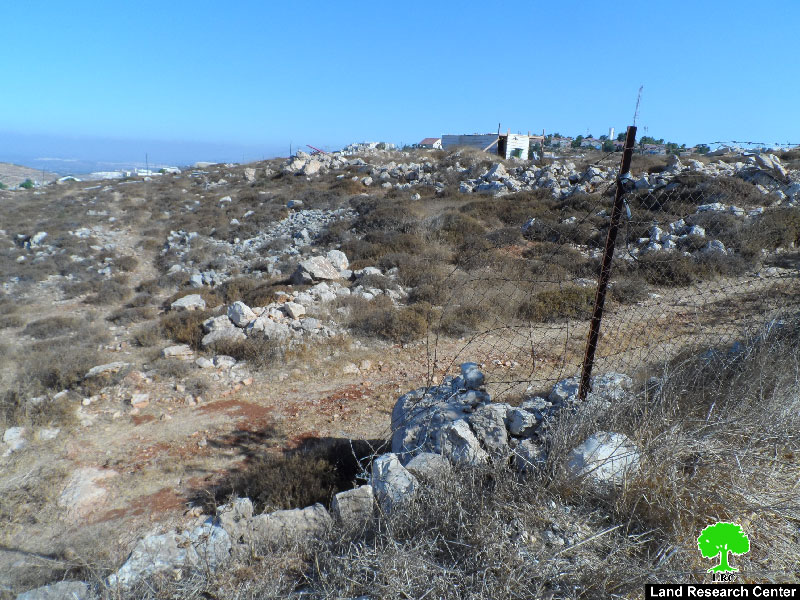 Photos 1-3: signs of the attack on Bashar's land
Al-Karmih pointed out that at time of the attack, he phone called "Rabbis for Human Rights" association, which guided him to submit a complaint to the Police Station.
The citizen then filed a complaint to the Police Station of Qiryat Arbaa colony. Police gave the citizen a receipt indicating that they received the complaint but never got back on him in regard to the attack.
Al-Karmih owns a plot (2.5 dunums) in the area of Al-Amir that is planted with olive and grape.
It should be marked that the colony of Karmi Tzur is located next to Bashar's land. Noteworthy, colonists, during 2014, set up an outpost on a plot owned by Citizen Mohammad Al-Badawi. The outpost was ordered demolished after Mohammad objected to it but colonists re-built it one more time in a provocative step.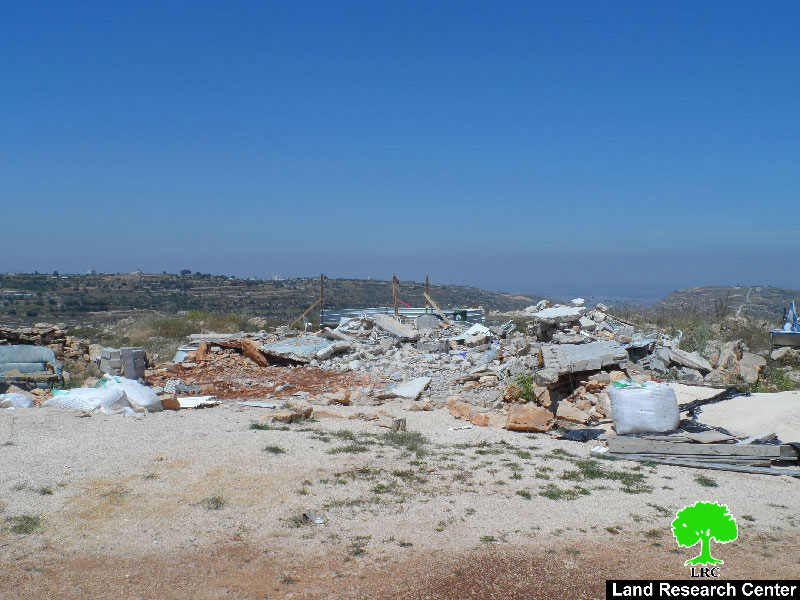 Photo 4: view of the outpost when demolished by the occupation on April 2015
About Halhul:
It is 7km north Hebron city and is around 39,000 dunums in area; of which 9000 dunums are the village's built up area where the rest is planted with grapes, peach and almond trees.
The town is 1050m above sea level and is considered the highest point in the West Bank. It has a total population of 22,413 people (Palestinian Central Bureau of Statistics 2007)
About Karmi Tzur:
The colony is located on lands from Halhul town (Shu'ab al-Hajj, Wad al-Amir, Shu'ab Mu'aiser, Shu'ab Abu Yousef) and Beit Ummar village (Dhaher Jalis hill) and is 9km away from Hebron. The colony's built-up area is 160 dunums that is inhabited by 713 colonists.
Noteworthy, this colonial location was to be dismantled as agreed upon in Cairo agreement but the Israeli occupation authorities did not commit to it.
Prepared by
The Land Research Center
LRC