Ravaging vast area from the Hebron Khirbet of Zinuta to open colonial roads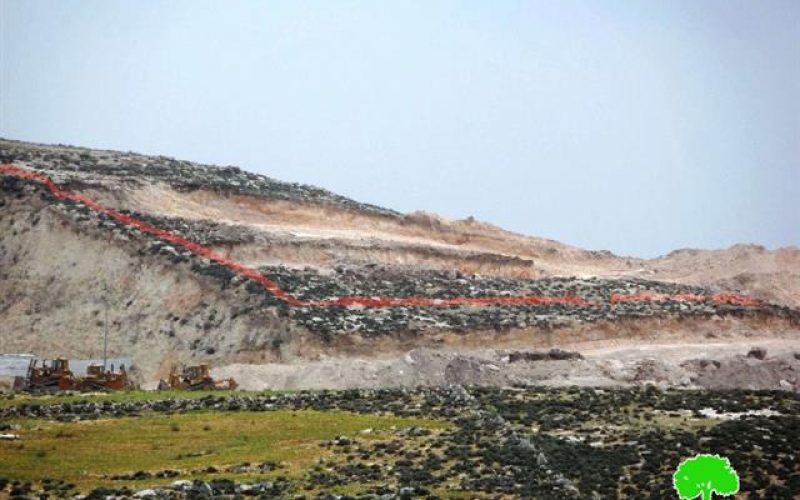 Violations: ravaging agricultural lands
Date: 18/02/2015
Location: Khirbet Zinuta /Hebron governorate
Perpetrators: Israeli occupation authorities
Victims: al-Khdirat family
Details:
The dozers of the Israeli occupation on February 18, 2015 ravaged lands belonging to al-Khidrat family in the area of Khirbet Zinuta, southeast al-Dhahiriya village.
Citizen Aser al-Khdirat (50) said that three D9 dozers embarked on ravaging lands and opening new colonial roads; until the date of this report's issuance , more than 50 dunums have been ravaged and the process is still ongoing.
Al-Khdirat also said that the dozers carried out that vicious attack without serving any notifications or orders on those lands; the Israeli authorities have marked some lands with red ribbons to initiate ravaging them.
Photos 1-4: signs of the ravaging works
It is believed that the current ravaging works are being conducted for the sake of expanding the so-called Maritime industrial zone ; it is reported that this expansion is very near in distance to the Israeli factories and facilities in that area.
The Israeli occupation authorities confiscated a vast area of lands belonging to Palestinians in an area nearby the southern part of the bypass road no. 317 by the beginning of 80s; a building named " the regional council for Hebron colonies" was established on those confiscated lands in addition to a factory for oil recycling, a factory for detergents and a factory for aluminum.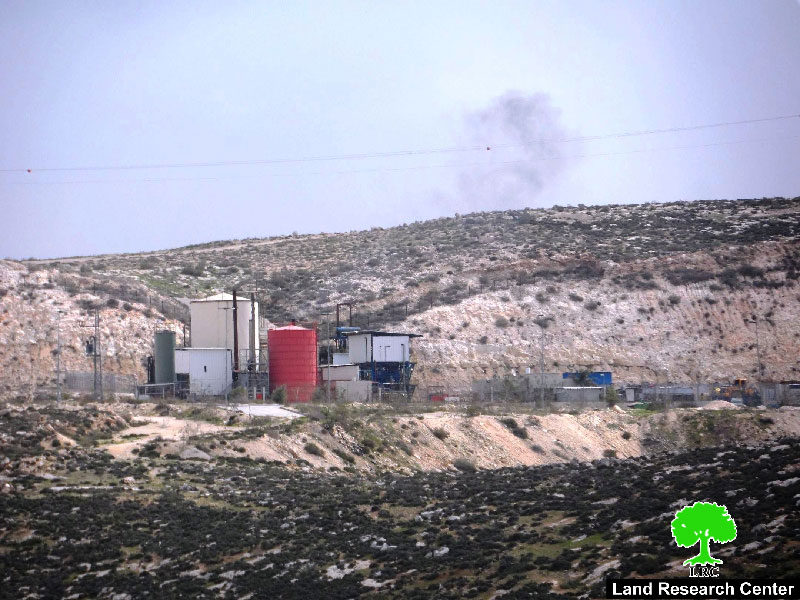 Photos 5-7 : factories and facilities founded on al-Khdirat lands
Residents of Zinuta have always complained about the exhaustions and bad odors coming out from the nearby factories indicating a difficulty in breathing they encounter when wind comes from the east.
Residents also said that the occupation is aiming at taking over a vast area from al-Khdirat lands to establish more factories and industrial facilities on. Noteworthy, al-Khdirat family owns many mountains and vast area of lands.
Some of the lands owners in that area demonstrated to stop the dozers of the occupation from ravaging their lands but the occupation police sent them out and told them that these lands were confiscated long ago.
Prepared by
The Land Research Center
LRC