Khirbet Silon witnesses Israeli attempts at Judaizing Palestinian history & heritage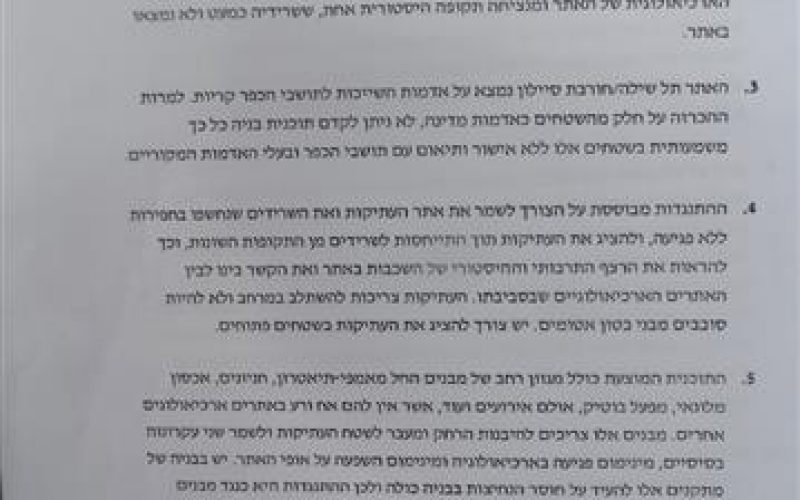 Violation: Judaization of the area
Date: 01/03/2015
Location: Qaryut village-Nablus
Perpetrators: Shilo colonists
Victims: residents of Qaryut
Details:
Despite the decision of Israel Supreme court passed on May 14, 2015 in regard to compelling colonists to halt excavations works in Silon area, there is a notable increase in ravaging works and antiquities looting that the area is suffering from.
The court decision stated the following: " All works carried out by colonists, who are represented by the Council of Settlement and Ministry of Tourism, are invalid for they affect the antiquities of the area, not mentioning the presence of Shilo colony that distorts the historical touch of the area"
Despite all that, colonists even went further by confiscating tens of agricultural dunums without any justification; the area of al-Sahlat from the nearby has been targeted with confiscation for the sake of expanding the touristic location"
Photos 1+2: Silon area after ravaging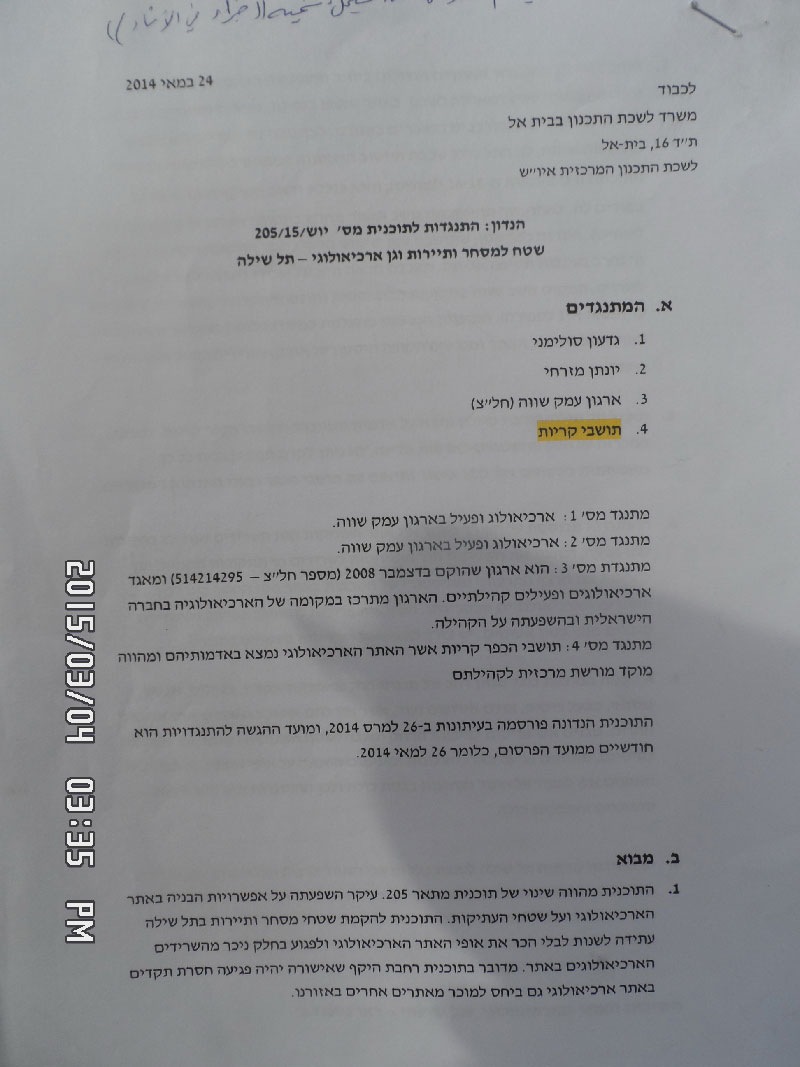 Photo 3: the court decision of works halt
Silon which is in the southern part of Qaryut, Nablus, has witnessed attempts at feigning history and stealing heritage by organized gangs of colonists.
The Israel Antiquities Authority took over Silon in the late 70s of the last century and called it "Shilo" which is a Canaanite word meaning the place of rest. Silon is rich with architectural marvels that reflect different civilizations including Canaanite, Roman, Byzantine, and Islamic. The Israeli occupation has been seeking to deface all historical traces of the place and turned a mosque into a Jewish religious shrine.
The so-called Israeli Ministry of Education in the previous government declared that Silon is within the Jewish heritage and allowed religious Jews to make field trips to it. Silon was declared closed military zone that is inaccessible to Palestinians by 2000. The Israeli occupation facilitated taking over historic places by announcing that more than 550 archaeological sites in the West Bank and Jerusalem are in an area classified C according to Oslo and are under total Israeli control.
The Israeli government is a real partner to those colonists who are moving pieces of heritage from Silon to the nearby colonies in an organized way that reveals the plans of the occupation to forge the Palestinian history.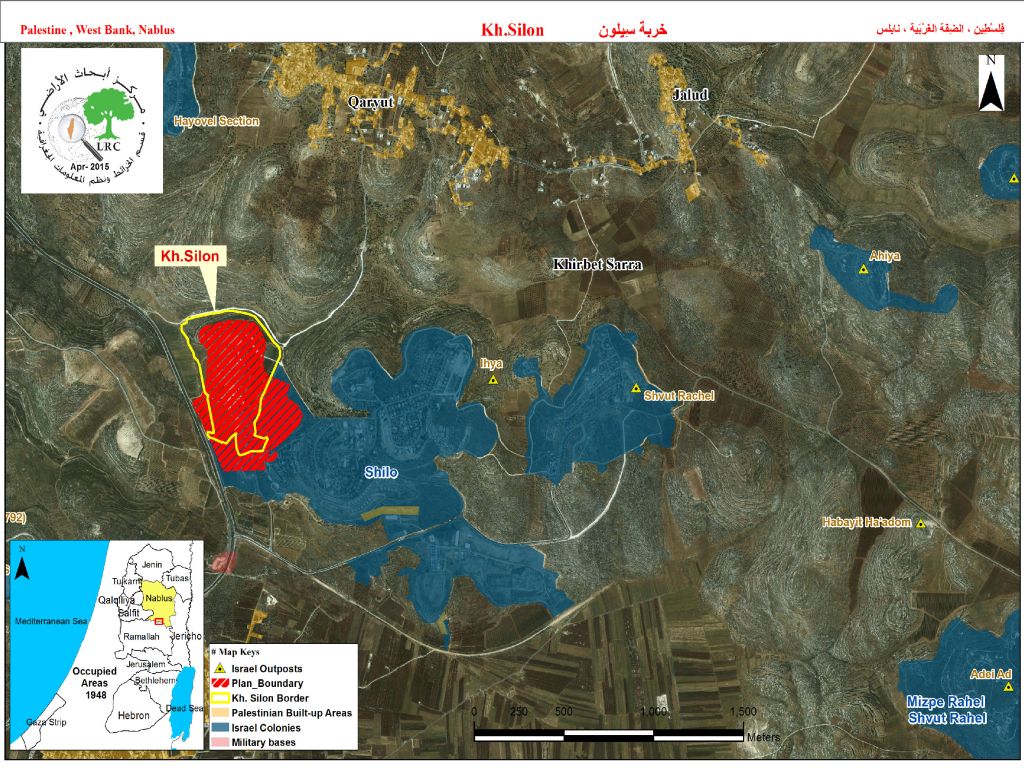 Prepared by
The Land Research Center
LRC