Israeli forces deliver stop-work notices in Hebron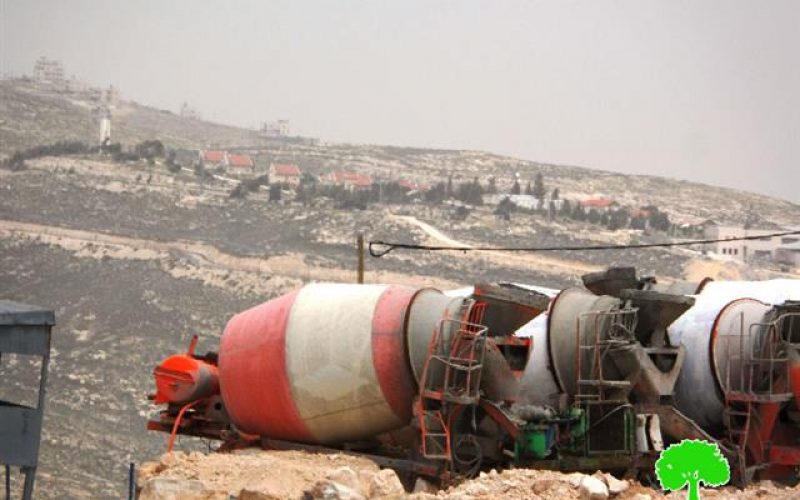 Violation: serving stop-work orders
Date: 19/03/2015
Location: al-Bweib village/ Yatta town
Perpetrators: Israel Civil Administration and army
Victims: citizens from the village
Details:
Israeli authorities delivered a notice to halt construction on a concrete factory, as well as on a home and agricultural road, in the Hebron district on March 19, 2015.
Citizen Isma'il Abu Hmaid said that Israeli forces raided al-Bweib area in eastern Yatta late Thursday and hanged the stop-work notices on the walls of the structures. The order set April 15, 2015 as a date of a the Inspection Sub-Committee hearing session to be held in Beit El Military Court in regard to the structures.
The occupation notified the following structures:
Al-Yazid Concrete factory:
The owner of the factory Yazid Abu Hmaid received a stop-work order on it. Noteworthy, the factory is located at the entrance of the village and was established by the beginning of 2015 on an area of 8 dunums. Moreover, the factory is still under construction, knowing that the owner has already bought the machineries needed to initiate work.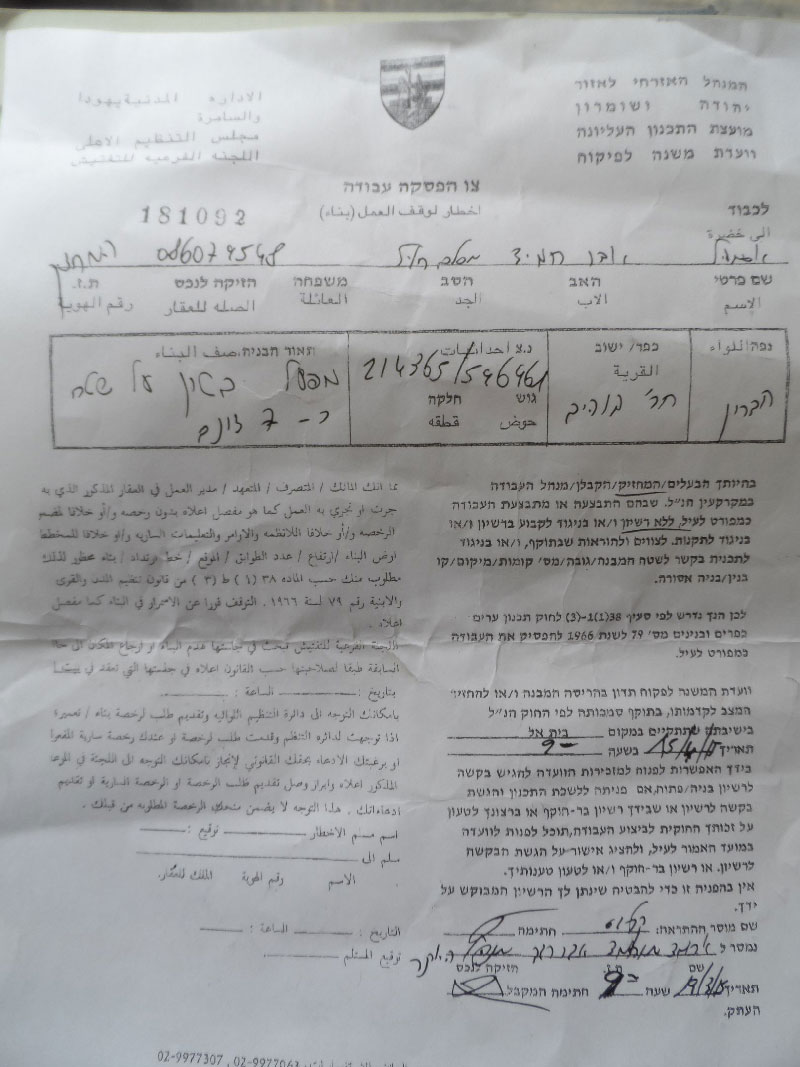 Photo 1: the stop-work order on the factory
Photos 2-5: a view of the targeted factory
Abu Hmaid asserted that around his 24 member family was to benefit from this factory in addition to 30 other workers who were supposed to get jobs in it.
He also added that he obtained a profession practicing license from Palestine Ministry of Trade and Industry in 2014. Parts of the lands (1.8 dunums)on which the factory is built is classified as area B where the rest is classified as area C according to Oslo Accords.
Abu Hmaid pointed out that he sought an attorney to object the order, knowing that an officer relative to Israel Civil Administration came to the place and threatened him to demolish the factory.
Stop-work order on a under construction house:
Citizen Ahmad Da'ajnah was served a stop-work notice on his three story house that is still under construction; the targeted house is of 480m2 in area and is supposed to be home for Da'ajnah's 10 member family including 5 minors.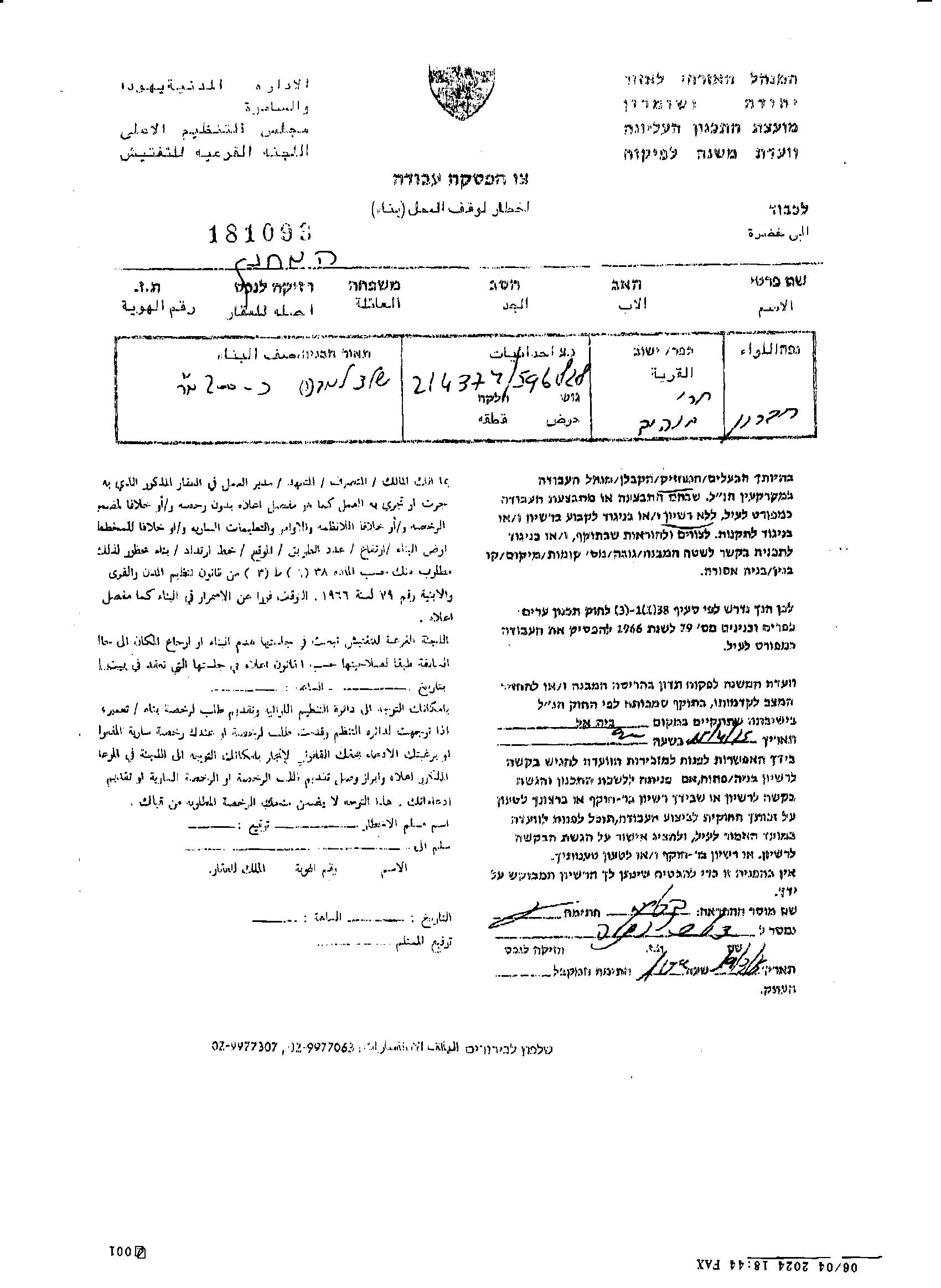 Photo 5: the stop-work order on Ahmad's house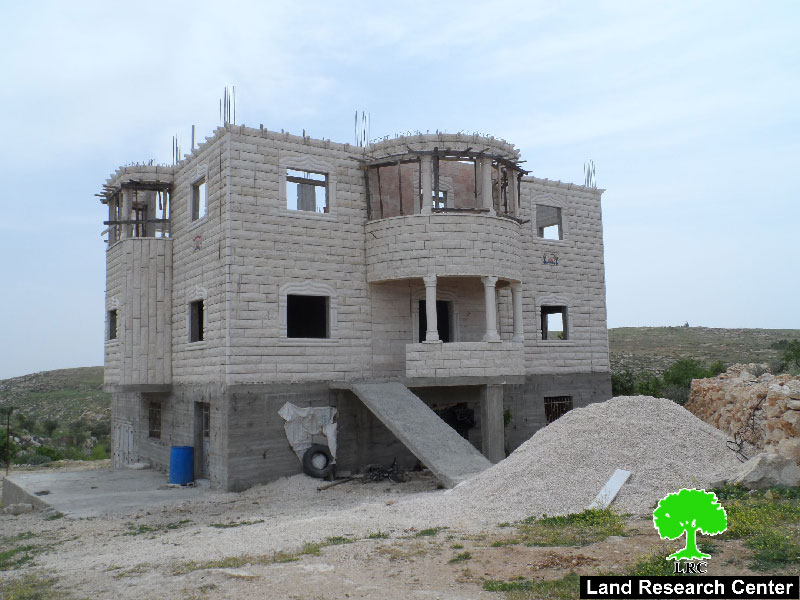 Photo 6: a view of the targeted house
Stop-work order on a agricultural road:
The Israeli occupation authorities served a stop-work order on a agricultural road nearby the notified factory; the notice was given to the dozer driver who was working in rehabilitating the road.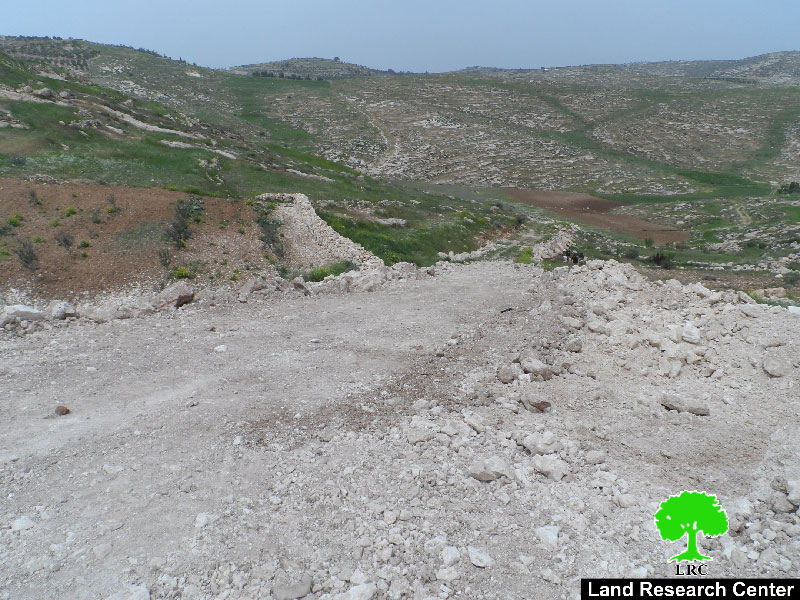 Photo 7: a view of the targeted road
The order compelled a halt on any construction work under the claim of lacking a permit. Rehabilitation works reached out only 500m; the road is supposed to serve thousands of agricultural dunums in the nearby.
About al-Bweib village:
It is 10km to the east of Yatta town; the village is inhabited by 1000 people. Al-Bweib is edged by Arab al-Kabana from the east, Zif village and the bypass road no.356 from the west, Pene Hever colony from the north and al-Dairat and al-Refa'iya villages from the south.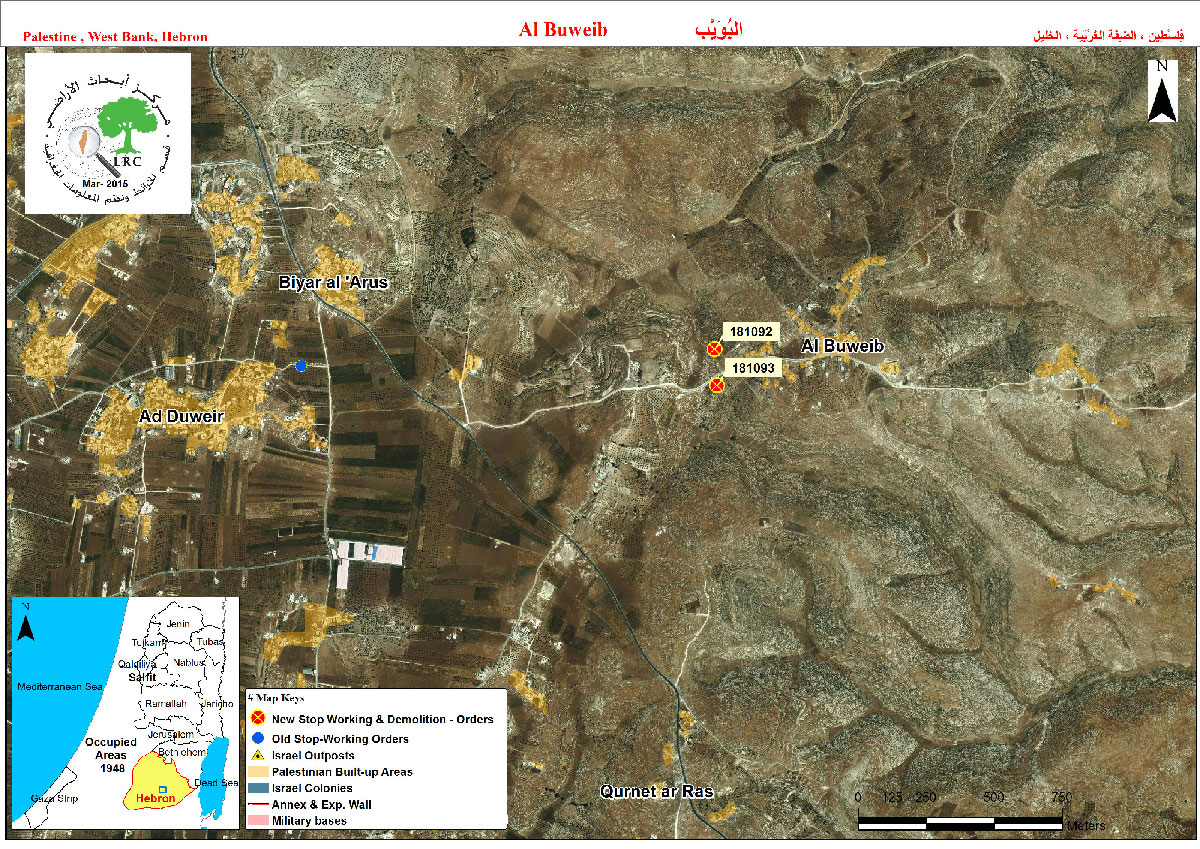 Prepared by
The Land Research Center
LRC