Demolition order on agricultural barracks in the village of Bardala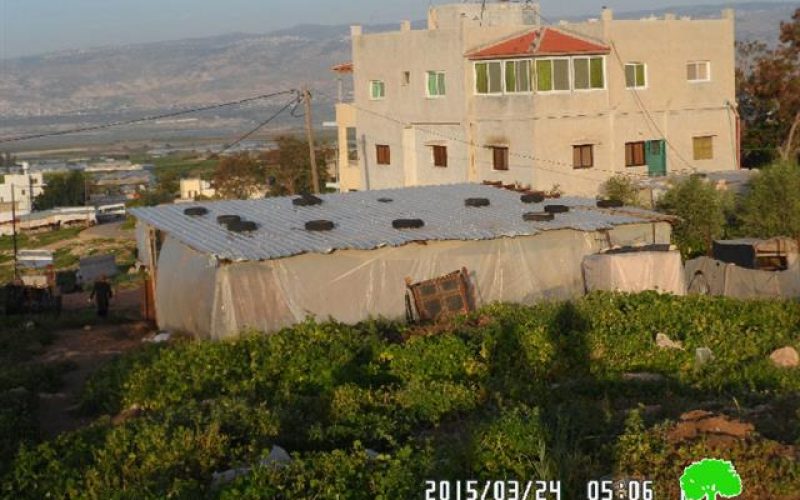 Violation: serving demolition orders
Date: 22/03/2015
Location: Bardala village/ Tubas governorate
Perpetrators: Israel Planning and Construction Committee
Victims: two families from the village
Details:
The Planning and Construction Committee relative to Israel Civil Administration on March 22, 2015 raided the village of Bardala and served two families demolition orders on their agricultural barracks and barns. The orders gave the owners of the structure one week deadline to evacuate before demolition takes place.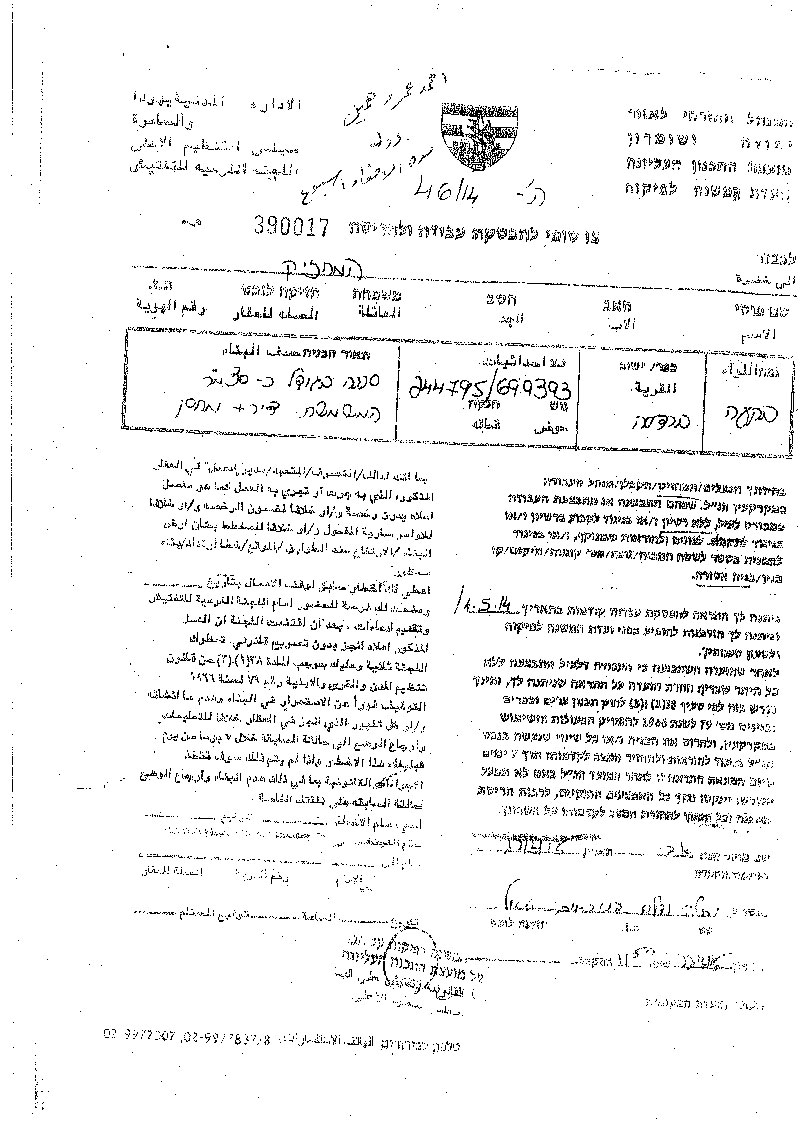 It should be marked that the targeted barracks were served stop-work and construction orders in May 2014,under the pretext of unlicensed construction; the owners then started to complete all licensing procedures but the occupation never granted them building and licensing permits. The following table lists information about the affected owners and their structures:
Affected citizen

Family

Minors

No. of sheep

Nature of notified structure

Photo

Order

Mohammad Rashaydeih

8

1

84

Metal slaps barrack(36m2)

Metal slaps barrack(8m2)

Metal slaps barrack(4m2)

A tent for sheep(122)

390017

Ahmad Hmail

11

9

27

Metal slaps barrack(20m2)

Metal slaps barrack(100m2)

390016

Total

19

10

111

5 barracks and one tent for sheep
Source: Field Observations – Monitoring Israeli Human Rights Violations-Land Research Center- 2015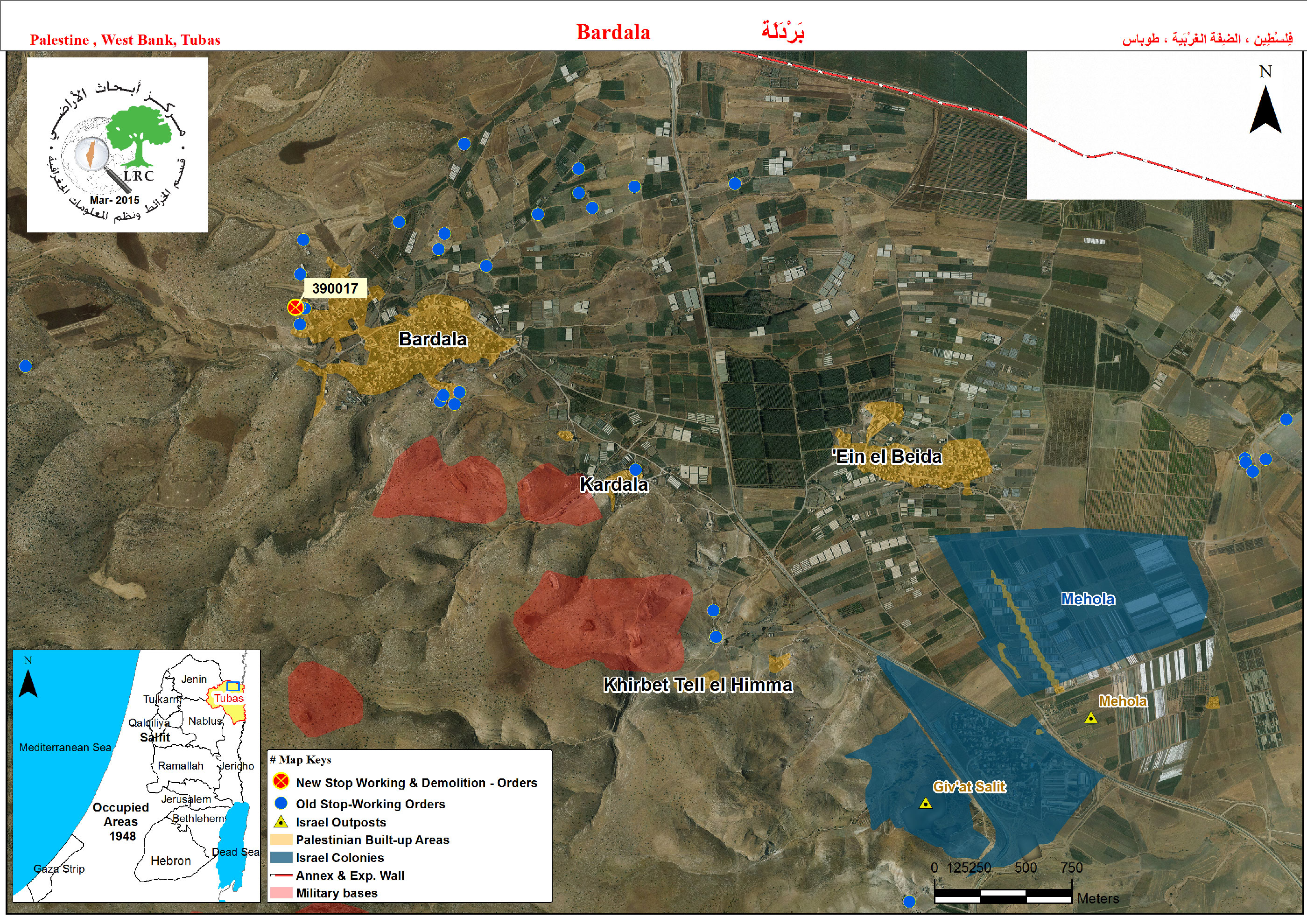 About Bardala
Bardala is located to the northeastern part of the Jordan Valley; the village is located 25 km to the north of Tubas. It is surrounded by the Green Line (north), Raba (west), Ain al Baeda (east) and Tubas (south).
It has a population of 1637 people according to a 2007 census. Its total area is 18329 dunums, 404 of which are built-up area.
The Israeli occupation devoured 252 dunums of its land to build bypasses and road #'90. It also confiscated 819 dunums to build the Separation Wall and isolated 2100 dunums of Bardala land as a result.
According to Oslo Accords, 90% of the village is area C, i.e. under Israeli authority while only 5% is area B.
Area B (910 dunums)
Area C (16845 dunums)
Prepared by
The Land Research Center
LRC